Baylor's president faces off against critics this week amid multiple controversies
Last November, Christianity Todaypublished a story about Baylor University, the world's largest Baptist institution of higher education, and President Robert Sloan's efforts to make it "the finest Christian institution of higher learning on this planet."
This week, it seems, everyone in Texas is talking about Sloan's efforts. Very rarely do college board meetings garner the kind of buzz that Baylor's Board of Regents gathering has received.
The university is enmeshed in several controversies, not all of them related to Sloan's efforts to reshape the school into a research university with strong evangelical Christian commitments. For example, the most widely watched Baylor story right now is that of college basketball player Patrick Dennehy, who has been missing since mid-June.
That investigation will almost certainly be discussed at the regents' meeting this weekend, but news reports say that Sloan's ambitious plans for the college, outlined in a plan titled Baylor 2012, will be the subject of very heated debate between regents divided on the mission—and on Sloan.
"The president's opponents, a mix of veteran professors, former regents and alumni, say the president has made moves to control the student newspaper, an alumni magazine and an outspoken regent," The Dallas Morning News reported Sunday. "They say they fear that Dr. Sloan, a Baptist preacher, is making the moderate Baptist school too conservative, even evangelical."
It's not unusual for a news story on a controversial subject like this to attract criticism for bias. But it's rare for such criticism to come from inside the same paper (at least by someone other than the ombudsman).
"Though described by this newspaper as a 'Baptist preacher,' as if he had dragged himself in from some piney-woods backwater, Dr. Sloan, an ordained minister, holds a doctorate in New Testament theology from Switzerland's University of Basel, which isn't quite the same thing as a Bible college," columnist Rod Dreher (formerly of National Review and the New York Post) wrote in yesterday's edition. "He scandalized some on the Baptist hard right by ending Baylor's prohibition on dancing, and, worse, Dr. Sloan has been hiring admitted Roman Catholics to teach at the Texas Baptist university. Some fundamentalist."
What Sloan is really trying to do, says Dreher, is to "ask how the knowledge mined in various academic disciplines fits into the broad Christian vision—and vice versa. … The regents should resist fatuous efforts to turn this into the Scopes monkey trial revisited," he says. "This controversy is about whether a Christian university can exist and the very meaning of higher education. Baylor is becoming a beacon for intellectually serious Christians of all traditions. This light must not be allowed to die."
It won't just be the Board of Regents discussing Sloan's plan this weekend. Hundreds are expected to attend an Alumni Association "Family Dialogue" today, where Sloan and his supporters (including board of regents chairman Drayton McLane Jr., Baylor Provost David Jeffrey, and Vice President for Finance David Brooks) will face off against the "loyal opposition," made up of two children of former Baylor presidents, a former regent, and the current chair of Baylor's psychology and neuroscience department. The meeting will also be broadcast live online at BaylorTV.com. It begins at 2 p.m. CST.
One of the controversies surely to be discussed is an issue that reportedly divided the board: the investigation of regent Jaclanel McFarland, who was accused of tipping off students about an undercover drug sting operation. Wednesday, her fellow regents found "insufficient evidence" to warrant action against her—though they reaffirmed that there was reasonable cause to take the investigation as far as it went.
Speaking to the press after the meeting, McFarland said she believes the investigation was ordered by Sloan in retaliation for her criticism of him.
"I think we have a leadership crisis at Baylor and it will be up to the board of regents to decide how to handle that," she said.
Sloan isn't worried. "My future is in God's hands," he told the Waco Tribune-Herald. "I feel very confident about the support of the regents. I'm very confident about the regents' support of the 10-year vision of the university. I'm very confident, frankly, about the support of Baylor alumni for the 10-year vision of the university."
Many more articles on the debate are available from the Waco Tribune-Herald, The Baptist Standard, Associated Baptist Press.
More articles
Education:
Pat Robertson:
President Bush:
Politics and law:
Courts:
Life ethics:
Persecution and violence:
Missions and ministries:
Pledge of Allegiance and anthem laws:
Church and state:
Film:
Church life:
Catholicism:
Africa:
Larry Burkett:
Other religions and interfaith relations:
Same-sex marriage:
The Uniting Church and gay clergy:
More sexual ethics stories:
Other stories of interest:
Related Elsewhere
Suggest links and stories by sending e-mail to weblog@christianitytoday.com
Check out Books & Culture's weblog, Content & Context.
See our past Weblog updates:
July 17 | 16 | 15 | 14
July 11 | 10 | 9 | 8 | 7
July 3 | 2 | 1 | June 30
June 27 | 26 | 25 | 24 | 23
June 20 | 19 | 18 | 17 | 16
June 13 | 12 | 11 | 9
June 6 | 5 | 4 | 3 | 2
and more, back to November 1999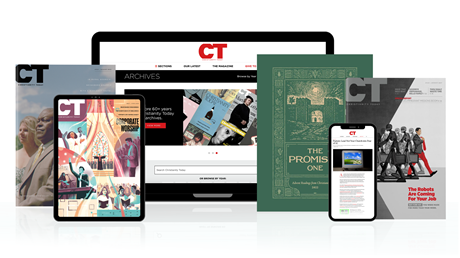 Annual & Monthly subscriptions available.
Print & Digital Issues of CT magazine
Complete access to every article on ChristianityToday.com
Unlimited access to 65+ years of CT's online archives
Member-only special issues
Subscribe
Showdown at Baylor
Showdown at Baylor