The Atheist: Madalyn Murray O'Hair
By Bryan F. Le Beau
NYU Press
386 pages; $29.95
Madalyn Murray O'Hair has been gone for nearly a decade, so readers may have to strain mightily to remember her. One bogus petition occasionally makes the rounds asking all God-fearing readers to write to the FCC to protest her supposed attempt to ban religious broadcasting from the airwaves. Before I dove into University of Missouri history professor Bryan Le Beau's new biography of the famed atheist, I last ran across her name as part of a Progressive interview with Phil Donahue. "Oh, she was fabulous," Donahue said as part of a reminiscence about the golden days of '70s daytime television. My remark at the time, to no one in particular, was, How about that—a dinosaur praising a fossil.
The Supreme Court case that made O'Hair a household name—Murray v. Curlett joined with Shempp v. School District of Abington Township— was handed down in 1963, and school districts ceased to make any real attempts to hold public prayers or Bible readings shortly thereafter. By the time I went to public school in the mid '80s, "see you at the flagpole" before-school prayer sessions were controversial and valedictory addresses in certain litigious districts routinely had any references to God or the Bible scrubbed out in advance.
The stubborn O'Hair had taken the Almighty to court and won, and she was hardly magnanimous in victory. Unlike the Shempps, a family of Pennsylvania Unitarians, she exulted in her victory and used it to transform herself into a lightning rod for controversy. Though the title "most hated woman in America" might have been empirically true for a brief time, she embraced the label and fully exploited her notoriety. Donations helped to bail ...
1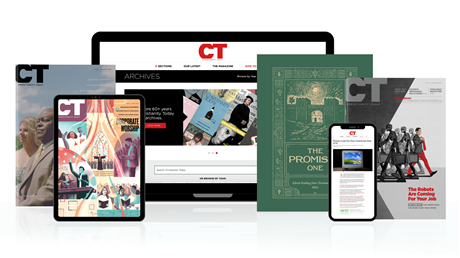 Subscribe to Christianity Today and get access to this article plus 60+ years of archives.
Home delivery of CT magazine
Complete access to articles on ChristianityToday.com
Over 120 years of magazine archives plus full access to all of CT's online archives
Subscribe Now
Books & Culture's Book of the Week: One-Hit Wonder
Books & Culture's Book of the Week: One-Hit Wonder