A few years ago, a U.S. church exercised church discipline and excommunicated a member. In turn, that former member sued the church. Does the fact that the lawsuit didn't just get laughed out of court say something about the way that the church's differentiated responsibility has been compromised?
Oh, yes. That's even more the case in Canada than in the United States, which is surprising because Canada has always had the reputation of being a more conservative country. There's a conception that religious freedom belongs to individuals. If a community gets in the way, then presumably the individual is within his or her rights to take the matter to the court. If somebody is put under discipline for having embraced a lifestyle that falls outside of biblical understanding, then the assumption under the liberal framework is that the community is violating the individual's right to freedom of religion.
But of course, a religion, in and of itself, is communal. So liberalism is trivializing religion. It becomes simply a matter of personal choice. The prochoice philosophy, which undergirds one whole side of the abortion controversy, has come to be extended into all sorts of areas. Any kind of communal obligations that are not reducible to personal choice come to be seen as oppressive.
In the abortion controversy, both sides talk about rights: the right to life of the unborn baby versus the woman's right to choose. Isn't this the thought framework of classical liberalism? To be true to a Christian worldview, should prolife advocates be using a different kind of rhetoric?
Yes. The whole of political discourse has been reduced to rights talk. And if you can somehow take refuge behinds rights, then that presumably trumps all other considerations. ...
1
Editor's Bookshelf
David Neff was editor in chief of Christianity Today, where he worked from 1985 until his retirement in 2013. He is also the former editor in chief of Christian History magazine, and continues to explore the intersection of history and current events in his bimonthly column, "Past Imperfect." His earlier column, "Editor's Bookshelf," ran from 2002 to 2004 and paired Neff's reviews of thought-provoking books and interviews with the authors.
Previous Editor's Bookshelf Columns: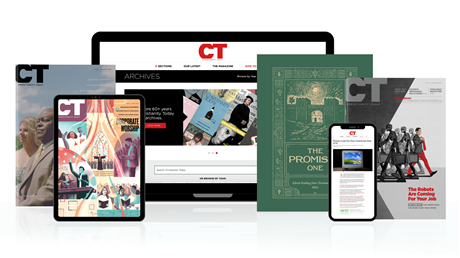 Subscribe to Christianity Today and get access to this article plus 65+ years of archives.
Home delivery of CT magazine
Complete access to articles on ChristianityToday.com
Over 120 years of magazine archives plus full access to all of CT's online archives
Subscribe Now
Avoiding Rights Talk
Avoiding Rights Talk