When Kevin Mannoia resigned as president of the National Association of Evangelicals (NAE) in 2001, the association faced heavy financial trouble and was reeling from a string of controversial changes. After two years, under the leadership of interim president Leith Anderson, the NAE is now back in the black.
In March the organization appointed Ted Haggard president. Haggard is pastor of the 9,200-member New Life Church in Colorado Springs and founder of the World Prayer Center and the Christian Information Network.
Haggard talked with CT assistant online editor Todd Hertz about where NAE is headed, why the organization has appointed a local church pastor as president, and how he'll make the NAE a more assertive voice for evangelicalism.
Why did you accept this job?
This is one of the most exciting times for evangelicalism worldwide. Evangelical churches are growing aggressively both in America and overseas. In the 1960s the dominant churches in most American cities were liberal churches. Now, the largest and strongest churches in most cities are evangelical.
We're better funded than ever before. We now have more missionaries, printing facilities, Bible distribution efforts, and seminaries. There's a new megachurch opening in America every two weeks, and the vast majority are evangelical.
This is evangelicalism's finest hour. It is the time for evangelicalism to assert itself in the public debate of ideas. One of my passions is to ensure that evangelicalism is thoughtfully and effectively represented. NAE needs to facilitate the body of Christ in the communication of the gospel.
How can NAE serve in that capacity?
The National Organization of Women regularly stands up in a public forum and says, "The women of America believe … " They have a very small membership in comparison to all the women in America, but they still speak for women. NAE is, to a degree, the representative of evangelicalism worldwide.
The Southern Baptist Convention, for instance, is not a member of NAE but we still speak for them since they are evangelicals and we are the National Association of Evangelicals. Because of that, we need to be participating in the discussions that are happening on Larry King, CNN, and magazines. My intention is to move NAE from being responsive to being proactive—and probably a little assertive.
Even though NAE represents all evangelicals in America by virtue of our name, we need be more proactive in encouraging people to directly affiliate with us so they can have a voice in what we're saying that they believe. Here's what I tell people: NAE represents you but if you will join NAE, then you get to have input in what we say you believe.
You mentioned the Southern Baptist Convention, do you see a role for the SBC in NAE?
The Southern Baptist Convention and the NAE need to draw closer together. Both need the other. The Southern Baptist Convention needs to connect with the rest of the evangelical body of believers, and the rest of the evangelical body of believers needs to be there with the Southern Baptist Convention.
When the Southern Baptist Convention launched their evangelism effort in Detroit, they were heavily criticized. But if it would have been an NAE member, another evangelical group could have been there to defend them. That's a function that NAE can do. Franklin Graham is in hot water over some of the things he said about Islam. It would be great for NAE to be active in helping explain Franklin's position.
Instead of ministries having to defend themselves, the representative voice for 50 million American evangelicals could step up and explain them. It would be a much stronger presence.
What is the state of NAE as you come in as president?
Previous president Leith Anderson and NAE leadership turned this into a healthy organization. I don't see dark clouds on the horizon anymore. It's profitable, it's growing, and it's organized. NAE turned the corner of deciding to do practical things to strengthen evangelicalism. We will continue to get stronger each year.
Would I say we are in great shape compared to where we could have been without the difficult times we faced the last few years? I don't know, but we are in great shape compared to where we were two years ago.
Structurally, we've discovered an interesting new paradigm by selecting a practicing local pastor as president. The number one discipleship mechanism that God has chosen is the local church. It makes all the sense in the world for the president of the NAE to be a local church pastor.  It's very important that after I have an interview with a radio station in Washington D.C. to then have a marriage counseling appointment, and then a funeral. It's what happens at the wedding, the funeral, and in the teaching of Genesis 19 on Sunday morning that is the reason why NAE exists.
Our function is to help local churches and as a local church pastor I can tell if we're making the difference in individual people's lives.
What are some of the greatest needs or opportunities NAE needs to address?
Since evangelicalism has more resources than we've ever had, probably the biggest need is for evangelical leaders to communicate with one another and strategically capitalize on one another's resources to grow more efficient.
We also need to strengthen the weak areas of the body. I don't live in a fog. Evangelicalism has some sick areas. This is where NAE can step up to the plate and help the healthy portions of the body strengthen the struggling areas of the body. There's no reason for churches to be sick, anemic, or declining.
Would you describe your own beliefs as charismatic?
I have always said that I am a spirit-filled evangelical. I am a dispensationalist but I am not a cessationist dispensationalist. I believe the gifts do operate today, but the church I pastor does not reflect charismatic culture. But we do believe in the modern operation of the gifts. I believe that people should earnestly desire spiritual gifts, and I think the Holy Spirit is the one who decides which gifts people receive.
Kevin Mannoia got into trouble for advocating closer ties with the NCC. What is your position on building closer relationship with other networks of churches like the NCC?
I believe we need to have a respectful, civilized relationship with the NCC, but I believe that our differentiating chord is the emphasis on being born again, the integrity of the Bible as the Word of God, and that Jesus is the only way we can have eternal life. Many in the NCC do not embrace that. We are a distinct organization that needs to highlight the fact that those three issues are very important.
I am not interested in unity for unity's sake. I am interested in born-again Christian believers being in unity to advance the cause of Christ. The gospel is a dividing message. I'm really interested in going to the meetings where we strategize on advancing the cause of Christ.
We plan on participating in as many efforts as we can to help the body of Christ be more efficient. I am not, however, interested in NAE participating in every group that wants to get together to celebrate the brotherhood of mankind.
We'll do more to mobilize other groups, partner together, strengthen one another, and edify one another. With NAE's efforts, evangelicalism is going to keep getting healthier and healthier until every person has heard the good news—and then the end will come.
Related Elsewhere
Also appearing on our site today:
Article continues below
NAE Rights Its Ship | Outgoing president put the association back in the black.
Earlier Christianity Today articles about the NAE include:
NAE Plans Move to Washington, D.C. | "We are increasingly convinced that we can do a better job having everything here as it once was." (May 3, 2002)
NAE President Resigns in Wake of Financial Woes | "In the process of change, you also create friction," says Kevin Mannoia. (June 15, 2001)
What Are We For?  | The president of the NAE argues that a new day has arrived for the movement. (May, 21, 2001)
Breaking Up Isn't Hard to Do | Religious broadcasters quietly cut historic link to National Association of Evangelicals. (Mar. 21, 2001)
Weblog: Why Did the National Religious Broadcasters Split from the National Association of Evangelicals? (Feb. 15, 2001)
Time to Kiss and Make Up? | The financially strapped NCC reaches out to evangelicals and Roman Catholics. (July 18, 2000)
Power in Unity | President of NAE embraces new strategy. (March 28, 2000)
NAE Mulls Move to Azusa (September 6, 1999)
NAE Selects New President (April 5, 1999)
NAE Rethinks Mission  (April 27, 1998)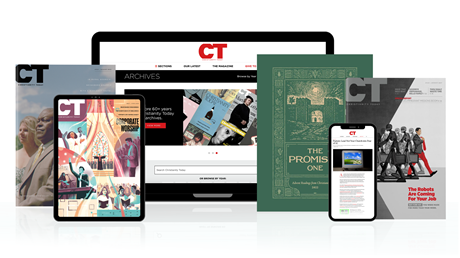 Subscribe to Christianity Today and get access to this article plus 65+ years of archives.
Home delivery of CT magazine
Complete access to articles on ChristianityToday.com
Over 120 years of magazine archives plus full access to all of CT's online archives
Subscribe Now
Ted Haggard: 'This Is Evangelicalism's Finest Hour'
Ted Haggard: 'This Is Evangelicalism's Finest Hour'