Christian groups respond to Canadian court's redefining of marriage
The Ontario Superior Court ruled yesterday that Canada's legal definition of marriage—"the voluntary union for life of one man and one woman"—is discriminatory, unconstitutional, and violates homosexuals' human rights guaranteed under the Canadian Charter of Rights and Freedoms.
"The restriction against same-sex marriage is an offense to the dignity of lesbians and gays because it limits the range of relationship options available to them," wrote Justice Harry LaForme. "The result is they are denied the autonomy to choose whether they wish to marry. This in turn conveys the ominous message that they are unworthy of marriage. … I find that there is no merit to the argument that the rights and interests of heterosexuals would be affected by granting same-sex couples the freedom to marry. I cannot conclude that freedom of religion would be threatened or jeopardized by legally sanctioning same-sex marriage."
The new definition of marriage, at least in Ontario, is now "the voluntary union for life of two persons to the exclusion of all others."
It's the latest in a series of Canadian court decisions supporting gay marriage. Last month, the British Columbia Court of Appeal also ruled that the definition of marriage must be changed, but gave the government until July 12, 2004, to do it. A Quebec Superior Court judge issued a similar ruling last fall. But yesterday's ruling in Ontario offered no grace period for the government—homosexual marriages were instantly legal. They took place almost as instantly, as dozens of couples raced to be among the first.
The court decision legalizes two homosexual marriages from January 2001 that occurred at a Metropolitan Community Church in Toronto, but the first new marriage was that of prosecutor Michael Leshner and Michael Stark. "Today is the death of homophobia in the courtroom as we know it," said Leshner.
It's the death of something, agreed Christian groups in Canada and the U.S.
"This change in the common law is not an incremental step—today the court has fundamentally redefined marriage," said Bruce Clemenger, president of the Evangelical Fellowship of Canada. "Other courts have ruled that redefining marriage is too big a step to be made by the courts and should properly be made by Parliament. … The redefinition of marriage will reduce it to a commitment between two people, and there are many relationships in society which would meet the new definition. Marriage will lose its distinctiveness."
Clemenger is particular dismayed with the court's reasoning. "Nowhere else in the world has a court ruled the heterosexual definition of marriage violates human rights," he said. "It is not an appropriate use of the Charter to redefine pre-existing social, cultural and religious institutions.  Section 15 of the Charter is to protect persons from discriminatory actions of the government, not to fundamentally refashion a basic institution like marriage."
Clemenger is also concerned that churches that don't recognize same-sex marriages and refuse to perform them will face discrimination.
They already are, says Sandy Rios, president of Concerned Women for America. "If you're a Jew, a Christian or a Muslim, your beliefs are under direct attack in Canada right now," she said. "This puts a true understanding of marriage on the wrong side of the law."
Focus on the Family Canada vice president Derek Rogusky focuses his complaint on judicial activism, saying it makes public opinion and political debate irrelevant. "We'll be urging the federal Minister of Justice to appeal this decision so that the participation of thousands of Canadians will not have been a meaningless exercise," he promised. The justice minister, Martin Cauchon, will soon announce today whether the federal government will appeal.
Monday's Focus on the Familybroadcast with James Dobson centered on Canada's gay marriage debate (listen).
More articles
More on sexual ethics:
International politics:
U.S. Politics and law:
Church and state:
Missions and ministries:
Persecution and violence:
Related Elsewhere
Suggest links and stories by sending e-mail to weblog@christianitytoday.com
Check out Books & Culture's weblog, Content & Context.
See our past Weblog updates:
June 9
June 6 | 5 | 4 | 3 | 2
May  29 | 28 | 27
May 23 | 22 | 21 | 20 | 19
May 15 | 14 | 13 | 12
May 9 | 8 | 7 | 6 | 5
May 2 | 1 | April 30 | 29 | 28
and more, back to November 1999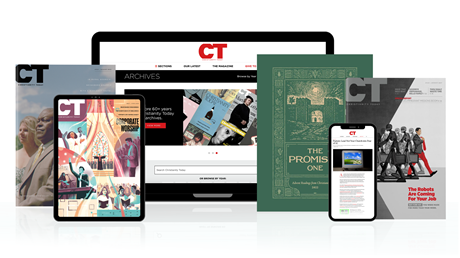 Subscribe to Christianity Today and get access to this article plus 65+ years of archives.
Home delivery of CT magazine
Complete access to articles on ChristianityToday.com
Over 120 years of magazine archives plus full access to all of CT's online archives
Subscribe Now
Ontario Court Throws Out Marriage Definition
Ontario Court Throws Out Marriage Definition