A Matter of Basic Principles: Bill Gothard and the Christian Life
Don Veinot, Joy Veinot, and Ron Henzel
21st Century Press, 384 pages, $16
A Matter of Basic Principles is the latest volley in a protracted conflict between popular seminar speaker Bill Gothard and an apologetics ministry known as Midwest Christian Outreach (MCO). Gothard's ministry, the Institute in Basic Life Principles (IBLP), is based in the Chicago suburb of Oak Brook, and MCO is only seven miles away in Lombard—but the two groups are worlds apart in their understandings of Christian faith.
Gothard has attracted previous controversy in his ministry, especially after his brother confessed to sexual affairs with various secretaries of the Gothard ministry, then known as the Institute in Basic Youth Conflicts (CT, Feb. 6, 1981). Gothard's IBLP came under fire in early 2002 amid reports of excessive discipline at its Indianapolis Training Center for troubled youths.
Midwest Christian Outreach has been researching and critiquing Gothard's ministry since the early 1990s, when it began receiving calls from residents of Oak Brook and another Chicago suburb, Hinsdale, who expressed concern about how Gothard's ministry was treating young people.
Gothard's Basic Youth Conflicts seminars have attracted more than 2.5 million participants since the mid-1960s. One of the primary conflicts between Gothard and MCO is whether the apologetics ministry is accurate in calling Gothard a legalist. Gothard heavily stresses submission to godly authority, referring to it as an umbrella of protection from worldly temptations. A Matter of Basic Principles also quotes Gothard's teachings that all Christian men should undergo circumcision and that uncircumcised men are more promiscuous than circumcised men.
Rightly Dividing the Word?
A Matter of Basic Principles repeatedly accuses Gothard of not living by his own teachings on authority and truthfulness. At great length, the book describes meetings and correspondence in which Gothard promises to investigate a matter, or pursue arbitration, but then fails to follow through.
An important issue to consider regarding Gothard's influence is that it is directed to the core leadership of our nation's conservative Christian churches. Gothard has largely succeeded in reaching that audience. While many have winked at Gothard's teachings on authority, what's more alarming is how readily his supporters accept his interpretation of Scripture.
Here we have what amounts to a contemporary textbook on the error of reading something foreign into a text (eisegesis) as opposed to extracting the author's meaning from the text (exegesis). Though many movement leaders fall into this trap, it's alarming how consistently Gothard reads texts through an authoritarian lens.
For example, Gothard's Basic Seminar Textbook treats Matthew 8:5-10 this way: "After the centurion asked Jesus to come and heal his servant, it occurred to him that just as his life was structured around a 'chain of responsibility,' so the kingdom in which God operates must have a similar structure of authority."
The authors ask: "Is the point of this story that God's kingdom is structured around a 'chain of authority' (or 'umbrella of protection') similar to that of the Roman Empire? No. The point of the story is the centurion had such great faith in who Jesus was that he knew Jesus did not need to come to his house in order to heal his servant. Jesus was God; he could heal long distance."
In another example from the same Basic Seminar Textbook, Gothard writes: "Should he [Jesus] follow his spiritual calling and be about his Father's business (Luke 2:49), or should he become subject to his parents and leave his ministry at the temple? He did the latter, and the following verse reports, 'And he increased with wisdom and stature, and found favor with God and man.' "
The authors respond that "there is nothing in Luke 2:41-52 that even remotely implies that Jesus was struggling with the issues Gothard mentions here. He reads these ideas into the passage, giving unwary readers the impression that they are in the text itself."
Though the authors offer stinging criticism of Gothard, they also write about his painful experience while a student at Wheaton College who devoted 35 hours a week to youth ministry:
According to Bill Gothard, one day some of his fellow youth workers confronted him, saying they detected 'spiritual pride' in him, perhaps due to his success in youth ministry. He said he became convicted that this was true and confessed it to one of his fellow workers. That person dealt harshly with him, and advised him to confess the sin to several others, including the head of the missionary society for which Gothard worked. Gothard's boss fired him shortly after he made this confession.
Many people have been discouraged right out of the ministry by incidents such as this. But despite this negative experience, Gothard pressed on.
MCO also offers qualified praise in "An Evening With Bill Gothard," an article on the ministry's website that describes a face-to-face meeting at Gothard's headquarters in December 1997. In that essay, Don Veinot and Ron Henzel write that they affirm Gothard's efforts to be biblical; his "strong moral emphasis and striving for high moral ideals, which takes sin seriously"; and his "trying to appropriate the Bible for practical guidance for life."
A Matter of Basic Principles deserves a hearing. What the reader discovers is sad news for the body of Christ. Those unfamiliar with Gothard may find the reading tedious. Those who have experienced abusive spiritual authority in any context will be more inclined to find this book refreshing for its thoroughness.
Rich Poll edits the online apologetics review Apologia Report (apologia.org).
Related Elsewhere
Also available on our site today:
CT Classic: Gothard Staffers Ask Hard Questions | After public controversy in the early-80s, employees pushed for reforms at the Institute.
A Matter of Basic Principles is available at Amazon.com.
The websites for the Institute in Basic Life Principles and Midwest Christian Outreach have more information on each organization. You can also learn about Bill Gothard's life and ministry at his official website.
Have something to add about this? See something we missed? Share your feedback here.
Our digital archives are a work in progress. Let us know if corrections need to be made.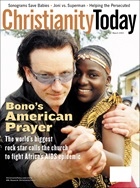 This article is from the March 2003 issue.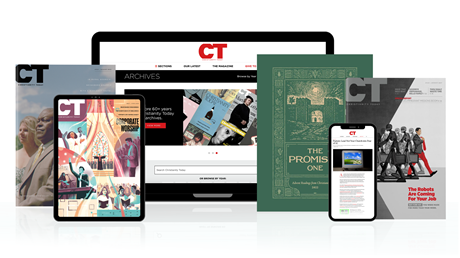 Annual & Monthly subscriptions available.
Print & Digital Issues of CT magazine
Complete access to every article on ChristianityToday.com
Unlimited access to 65+ years of CT's online archives
Member-only special issues
Subscribe
Exegeting Bill Gothard
Exegeting Bill Gothard