In a time of war, everything seems to hinge on The Now. But more than ever, it is really a time when we must be in touch with our history—especially, our sacred history.
But why?
These are our "Top ten reasons to read Christian History."
No, this is not a plug for Christian History magazine, which I edit. You can read Christian History in many other places: Biographies, histories of Western civilization (e.g. Jacques Barzun's From Dawn to Decadence), and in novels (e.g. Harriet Beecher Stowe's Uncle Tom's Cabin). You can even "read" Christian History on the walls of museums, like the Art Institute of Chicago.
And this, in fact, is …
Reason 1
Christian History is everywhere in our culture. No matter what your religious background (or lack thereof), you just can't understand the modern, Western world—including its wars—unless you know your Christian History.
I was interviewing for an academic position at a small midwestern college, and the committee asked me this: How would you convince our undergraduates to take a course in Christian History? I answered: I would suggest they look around them. So many aspects of American culture come from Christian sources: Biblical expressions embedded in our language.
Christian ethical positions—though dimly remembered and now honored most often in the breach. Assumptions about who human beings are and what we're doing on this planet—although again, fragmented and unmoored from the theology that once anchored them. Musical styles—even rock and roll owes much to slave spirituals and gospel "shouts."
There's more. Holidays—Easter, Christmas, even Halloween may all include "pagan" elements, but their frame of reference was always thoroughly Christian. Oh, and let's not forget St. Patrick's Day. Art—stroll ...
1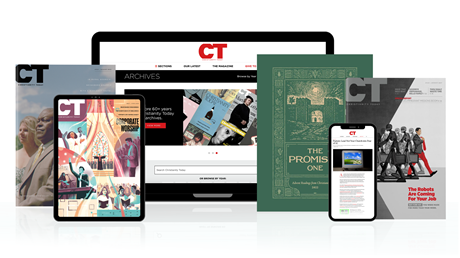 Subscribe to Christianity Today and get access to this article plus 65+ years of archives.
Home delivery of CT magazine
Complete access to articles on ChristianityToday.com
Over 120 years of magazine archives plus full access to all of CT's online archives
Subscribe Now
Top Ten Reasons to Know Christian History
Top Ten Reasons to Know Christian History