Facing a stalemate in Congress, the White House announced on September 22 additional regulations designed to help move President Bush's faith-based initiative forward. The administration wants religious social service programs to have more access to federal funds.
The Department of Health and Human Services (HHS) and the Department of Housing and Urban Development approved rules that together would make $28 billion in grants available to faith-based organizations.
"Under the old regulations, when Orange County Rescue Mission in Los Angeles applied for HUD funding, they were told that they needed to form a secular nonprofit, ban all religious activity from their facility, and call their chapel an 'auditorium,' " says a White House press release. "Groups like Orange County Rescue Mission will be able to apply for HUD funds while maintaining their religious identity. They will be able to expand their work in providing housing and supportive services to the homeless and make increased homeownership a reality."
The White House says the President wants to "ensure that no organization or beneficiary will be discriminated against in a federally funded social service program on the basis of religion." Religious groups will now face the same rules as secular groups when it comes to receiving forfeited assets, including real estate.
"It brings us a step closer to where there is a completely level playing field for faith-based groups," said Jim Towey, director of the White House Office of Faith-based and Community Initiatives.
The HHS rules implement "charitable choice" guidelines for the Substance Abuse and Mental Health Services Administration, the Temporary Assistance for Needy Families program, and the Community Services Block Grant program. Faith-based organizations working to combat drug abuse, mental illness, and poverty can now apply for several grants from the HHS.
Charitable choice laws were part of a welfare reform package President Clinton signed in 1996. They increased government funding of faith-based social service programs. The stalled congressional legislation would protect these executive branch expansions of charitable choice against future administrations revoking them with the stroke of a pen.
The White House also proposed a hotly disputed regulatory change at the Department of Labor. The change is designed to protect the hiring rights of federally funded religious groups.
In addition, the White House announced recipients of the Compassion Capital Fund. HHS awarded $30.5 million in grants to 81 organizations for technical assistance and sub-grants to community and faith-based groups in 45 states. Twenty-one groups received $24 million in grants last year.
Related Elsewhere
The White House web site offers a press release on the new rules and text, audio, and video of their announcement.
A recent CT Weblog also examined the new rules.
A recent Christian History article provides historical perspective on faith-based social services
Past Christianity Today articles on charitable choice and faith-based initiatives include:
Charitable Choice: It's Still About Ending Discrimination | A new study claims to bring bad news for Bush's faith-based initiative. Does it? (June 10, 2003)
Faith-Based Lite | Administration still seeks 'revolutionary' change (May 14, 2003)
Faith-Based Initiative Bill Isn't So Faith-Based Anymore | Senate guts faith-based initiative bill (Mar. 28, 2003)
Charitable Choice Battle Brewing | Jewish group sues over Americorps support for religious groups (Feb. 26, 2003)
Faith-based Legislation Stalled | White House moves ahead on regulatory, funding fronts (Nov. 1, 2002)
New Study Answers Many Criticisms of White House's Plans | Hudson Institute's "Fruitful Collaborations" underscores the need for hiring freedom (Nov. 1, 2002)
'I Am a Realist' | U.S. Rep. J.C. Watts Responds to Weblog. (Oct. 28, 2002)
Congress's Charitable Choice Expansion Is Dead | Senate may not pass "faith-based" bill, but Watts says he won't oppose it. (Oct. 16, 2002)
Will the Faith-Based Initiative 'Explicitly Prohibit Hiring Discrimination'? | Barney Frank says current bill will lead to discrimination and racism. (Sept. 26, 2002)
Faith-Based Initiative Is Republican Ploy, Says Washington Post | But are Democrats really interested in explaining White House plans to their constituents? (Sept. 17, 2002)
House's Faith-Based Initiatives Bill May Not Be Dead Yet | Rep. J.C. Watts pushes for better faith-based initiative bill in Senate. (March 28, 2002)
Faith-Based Give-in | Compromise bill for religious nonprofits gains grudging support. (March 14, 2002)
Shortchanging Charities | Americans will surrender their constitutional values if nobody acts to expand Charitable Choice. (March 7, 2002)
Court Strips Faith Works of State Funds | Wisconsin vows to appeal setback of Bush-supported initiative. (Feb. 20, 2002)
Bush Backs Senate Faith-Based Initiative Bill | Allowing folks who don't itemize deductions on their tax returns to deduct for charitable giving is apparently huge. (Feb. 2, 2002)
Article continues below
Implacable Foes Find (Some) Common Ground on Faith-Based Initiatives | Diverse working group's recommendations represent the minimum, not the maximum, that is politically possible. (Jan. 30, 2002)
The State of the Faith-Based Initiative | One year after Bush outlined his plan to let religious social-service groups compete for government funds, little has actually made it through Congress. (Jan. 30, 2002)
Where Does the Faith-Based Initiative Stand? | Observers look to Bush support, discussion, and the hiring exemption as keys to Charitable Choice legislation. (Sept. 7, 2001)
House Approves Charitable Choice Bill | Hiring protections for religious organizations stays in the bill, but back-room negotiations may mean they won't stay. (July 27, 2001)
DiIulio Pitches Charitable Choice to Cautious NAE Delegates | Meanwhile, group suggests religious broadcasters reconsider severing ties. (March 21, 2001)
No More Excuses | Bush's faith-based initiative should reinvigorate our mission of service. (March 15, 2001)
Charitable Choice Dance Begins | Faith-based organizations cautious but eager for government aid. (March 15, 2001)
Bush's Faith-Based Plans | George W. Bush, Texas governor and presidential candidate, has placed government cooperation with faith-based initiatives at the core of his campaign. (Oct. 25, 1999)
Have something to add about this? See something we missed? Share your feedback here.
Our digital archives are a work in progress. Let us know if corrections need to be made.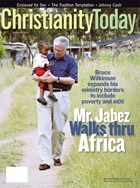 This article is from the November 2003 issue.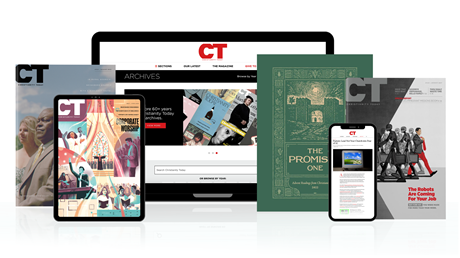 Subscribe to Christianity Today and get access to this article plus 65+ years of archives.
Home delivery of CT magazine
Complete access to articles on ChristianityToday.com
Over 120 years of magazine archives plus full access to all of CT's online archives
Subscribe Now
"New Rules, More Money"
"New Rules, More Money"