The White Lotus Project is a ministry to women and girls victimized by the sex trade in Phnom Penh, Cambodia. By e-mail, Wendy Murray Zoba interviewed Srey Dara (not her real name), one of the girls rescued by the ministry.
How did you become entrapped?
When I was 17 years old, I was married. After three months my husband wanted to move to do business in a distant province. I did not agree. But because he entreated me, I decided to go with him. My older sister tried to stop me. I told her I trusted my husband, that he treated me kindly, so I should go with him. When we arrived at the new place I felt lonely. My husband said we should stay at a guesthouse for a few days. That night he went to meet friends and left me by myself. He did not come back. Three days went by, then one week. I didn't have money to pay for the guesthouse. I felt nervous and then hopeless. At that time, a woman came and told me that my husband would not be back. She said he had received a lot of money from her and that I should stay and work for them. It was then that I realized I was trapped and that the guesthouse was really a brothel.
What did they make you do?
They kept me in a room and said if I wanted to leave, I should first pay them back. I asked them to give me time to go to my hometown to get money from my family, but they said that wasn't possible. I had no money, only my clothes. That night they told me to sleep with a man. I was very afraid and said I could not do that. They said the man would pay a lot of money because he was rich. If I wouldn't sleep with him, they would beat me and hurt my body by other means—electrical shock, tying me up, and putting me in a dark and dirty place. I cried, "O real God, please help!" Out of fear and against my will, I began to work as a prostitute. I had no choice.
What were your thoughts, dreams, and fears during this time?
Days passed into weeks, then months. One year turned into three years, and I continued to live the nightmare. I could not go out freely. I lived like a rat afraid to leave its hole. I could go out only at night and then only to work. I kept asking myself, "How can I get out of here? Will I live here forever?" There was no hope of escape and I was afraid of AIDS. Sometimes I thought about saving money to buy a gun to kill my husband, but I was only given enough money to buy my breakfast.
How did you cope?
I asked, "Who is the real God? Please come and take me from this hell." After I asked who the real God is, I had peace in my heart and hope to escape. I kept looking for an opportunity to run away.
How did you escape?
A monk paid 10,000 Thai baht [over $200 U.S.] to the brothel owners. He took me to stay with his family because I was so sick I couldn't work any more. When I was freed I said, "Thank you, real God, for saving me and giving me a new life." At first, I was not able to achieve any recovery, because I thought I had no value to stay in the world. My body was too dirty. I thought I should die.
I tried to find my family. A neighbor told me my older sister had moved, and when I found that place, I was told my older sister had died three months earlier. I decided just to walk. I had no purpose. After five days, I lay down under a tree. A couple saw me, woke me up, and invited me to stay with them. They were Christians and said they had a friend who worked for an organization that had classes for girls and women. I accepted their invitation and went [to White Lotus] to learn many things and came to know the real God—Jesus. I understood my life has value, and I can live or do anything like other people. May all our friends think wisely and make good decisions before doing anything or trusting people. May God stop every darkness perpetrated on girls and women.
Related Elsewhere
Also posted today The Hidden Slavery
Have something to add about this? See something we missed? Share your feedback here.
Our digital archives are a work in progress. Let us know if corrections need to be made.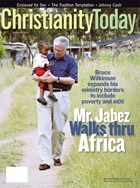 This article is from the November 2003 issue.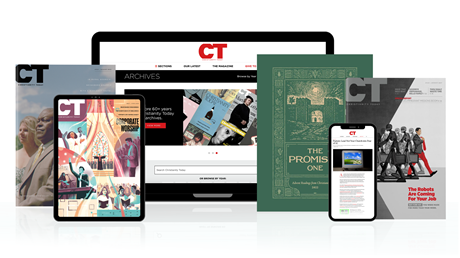 Subscribe to Christianity Today and get access to this article plus 65+ years of archives.
Home delivery of CT magazine
Complete access to articles on ChristianityToday.com
Over 120 years of magazine archives plus full access to all of CT's online archives
Subscribe Now
Finding the 'Real God'
Finding the 'Real God'