Roy Moore, now no longer the Ten Commandments Judge, predicts "battle is about to rage"
After the Alabama Court of the Judiciary removed Chief Justice Roy Moore from office yesterday for defying a federal judge's order, he told supporters that he's not leaving the spotlight.
"We fought a good fight," he said. "We kept the faith. But the battle is not over. The battle to acknowledge God is about to rage across the country."
In vague comments, Moore said he and his lawyers would in the next few days make a decision that "could alter the state of the country." Among the possible actions is an appeal to the Alabama Supreme Court, but Moore's lawyer, former state Supreme Court justice Terry Butts, suggested that Moore may again run for office. "I hope his fate will be decided sometime in the future by the voters of this state," Butts said.
So far, however, Moore hasn't made that decision. "I haven't decided on running for anything yet, I'm just trying to get over this latest episode in my life," he told NBC's Today show.
Moore's repeated statements that he will continue his battle was one of the reasons that the ethics court removed him. "The chief justice showed no signs of contrition for his actions," said Chief Judge William Thompson, reading from a summary of the unanimous judgment. "Anything short of removal would only serve to set up another confrontation that would ultimately bring us back to where we are today."
The court was careful to say that their decision was only over whether Moore should have obeyed a federal court order to remove the monument, not over Moore's beliefs on the root of law or on the importance of the Ten Commandments.
"Indeed, we recognize that the acknowledgment of God is very much a vital part of the ...
1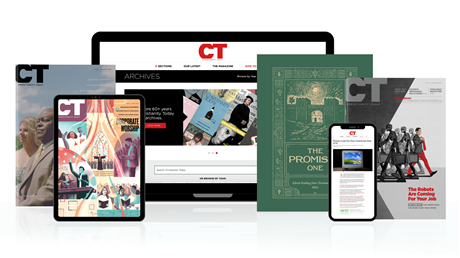 Find hope and historical insight. For a limited time, explore 60+ years of CT archives for free!
Daily devotions from Timothy Dalrymple during this pandemic.
Hundreds of theology and spiritual formation classics from Philip Yancey, Elisabeth Elliot, John Stott, and more.
Home delivery of new issues in print with access to all past issues online.
Join now and get print issues access to archive PDFs.
"Weblog: 'You Will Hear From Me Again,' Says Ousted Moore"
"Weblog: 'You Will Hear From Me Again,' Says Ousted Moore"