Judgment Day for radio network, prankster after cathedral sex stunt
The Federal Communications Commission has proposed a $357,000 fine against Infinity Broadcasting for an August 2002 radio stunt that involved a couple supposedly having sex in New York's St. Patrick's Cathedral during a service.
It's the second-largest fine in FCC history, but is significantly smaller than a 1995 judgment against Howard Stern, which involved several different violations of community standards.
The $375,000 fine, which the FCC described as "the highest amount permitted," is supported by four of the five commissioners. The fifth says it simply isn't a severe enough punishment.
"Infinity/Viacom could pay this entire fine by tacking just one more commercial onto one of its prime-time TV shows and probably pocket a profit to boot," said Michael Copps. "Unless the FCC takes these cases seriously and initiates revocation hearings, stations will know that they don't have to take the law seriously. … The message to licensees is clear: Even egregious repeated violations will not result in revocation of a license. Rather, they will result only in a financial penalty that doesn't even rise to a serious cost of doing business."
Meanwhile, the 38-year-old man who supposedly engaged in the sex act faces a judgment of a different kind. Less than a week before he was due to appear in court for the stunt, Brian Florence died of a heart attack, his lawyer said. "We are all in shock — he was a young guy," the attorney told the court, announcing the death. His girlfriend, with whom he performed the stunt, had her case postponed.
Paul Mercurio, the radio worker who described the act on the air, pleaded guilty to disorderly conduct and was sentenced to seven days of ...
1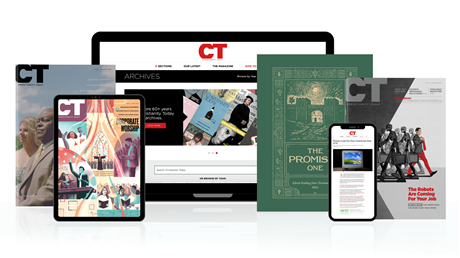 Find hope and historical insight. For a limited time, explore 60+ years of CT archives for free!
Daily devotions from Timothy Dalrymple during this pandemic.
Hundreds of theology and spiritual formation classics from Philip Yancey, Elisabeth Elliot, John Stott, and more.
Home delivery of new issues in print with access to all past issues online.
Join now and get print issues access to archive PDFs.
Cathedral Sex Stunt Nets Second Largest FCC Fine in History
Cathedral Sex Stunt Nets Second Largest FCC Fine in History