After a very bad week at Baylor, good news for president's vision of Christian higher education
What a way to end the week at Baylor University.
It began with three former chairmen of the university's Board of Regents calling for the resignation or firing of President Robert Sloan, saying he could no longer "lead, inspire and unite Baylor's stakeholders in performance of the university's mission." One of the ex-regents told the Ft. Worth Star-Telegram that Sloan's "pious" attitudes driven by "evangelical Christianity" may be blinding his judgment, suggesting that the hiring of now-discredited basketball coach Dave Bliss was all about religion. But, the regent said, the call for Sloan's ousting had nothing to do with the recent basketball team scandals.
That was followed Monday by a similar letter from five current members of the Board of Regents, also calling for Sloan to leave. While in theory continuing to support Sloan's Baylor 2012 plan to make the school a top-tier research university—the only major evangelical Christian research university in the country—the regents backed off from the way it's turning out. "Implementation of the vision, including the establishment of a dual faculty system, what some have perceived as an emphasis on research to the detriment of teaching, heavy and uneven-handed methods in seeking a particular kind of Christian professor, a shift to bonded indebtedness rather than a pay-as-we-go plan of campus construction and exorbitant tuition increases have alienated a broad spectrum of Baylor alumni," they wrote.
That night, an anonymous treatise began circulating criticizing Sloan as scholar and administrator. Its release was clearly timed to do maximum damage at Tuesday's meeting of the Faculty Senate. Its influence there is unclear, but the panel voted 26-6 in favor of a scurrilous motion that said, in part:
Dr. Sloan's presidency has produced a chilling work environment, a climate characterized by distrust, anxiety, intimidation, favoritism, as well as profound concerns about the sanctity of academic freedom and professional standards. But above all else, this climate is marked by fear -- fear of losing one's job, one's hope for tenure, a promotion, a pay raise, or a friend, over an opinion or activity that might be labeled as "disloyal" or "not mission-friendly" by a representative of the administration.
That was a vote that represented many old-line faculty hired before Sloan and Baylor 2012. Other faculty, especially tenure-track scholars ambitiously recruited from top Christian schools around the country, rallied in support of Sloan.
"There are quite a few more than 26 people standing on these steps," assistant professor of philosophy Scott Moore told hundreds of faculty, staff, and students, according to the Waco Tribune-Herald. Students rallied twice this week in support of the president. (Though the student newspaper editorialized against the president.)
The real vote that mattered, however, came today.
"Following a Friday meeting of Baylor's badly divided, 36-member board of regents, regent chairman Drayton McLane Jr. announced the 54-year-old president would continue overseeing the world's largest Baptist university," says the Tribune-Herald.
Then in the next sentence, reporter Brian Gaar writes, "The vote to reaffirm Sloan's leadership was 31-4."
That's "badly divided"? Let's do the math here: Fewer regents voted for Sloan's removal than signed a letter earlier this week calling for such an action.
In response to the vote, Sloan thanked the board members for their support and reiterated his promise to make Baylor "the world's greatest Christian university."
Had the board voted the other way, it could have been a major blow to Christian higher education and dreams of a "Protestant Notre Dame." Plus, who knows how a new president with less commitment to such a vision might have treated all those new faculty members who left senior positions at places like Wheaton, Calvin, and Westmont, to move to Waco.
This is very good news indeed.
More articles
Persecution:
Anglican woes:
Promise Keepers, post-McCartney:
Politics and law:
Education:
Church life:
Missions and ministry:
Religious liberty:
Ten Commandments:
Spirituality:
History:
9/11:
Interfaith co-operation:
Pop culture:
Books:
Sports:
Internet:
Abuse:
Catholicism:
Other stories of interest:
Suggest links and stories by sending e-mail to weblog@christianitytoday.com
Check out Books & Culture's weblog, Content & Context.
See our past Weblog updates:
September 11 | 10 | 9 | 8
September 5 | 4 | 3 | 2
August 29 | 28 | 27 | 26 | 25
August 22 | 21 | 20 | 19 | 18
August 15 | 14 | 13 | 12 | 11
August 8 | 7b | 7a | 6 | 5 | 4
July 30 | 29 | 28
and more, back to November 1999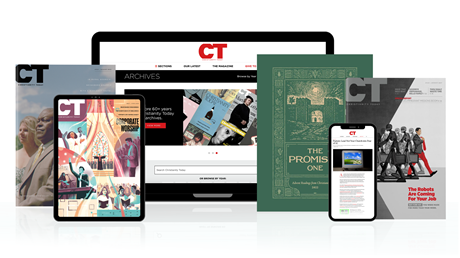 Subscribe to Christianity Today and get access to this article plus 65+ years of archives.
Home delivery of CT magazine
Complete access to articles on ChristianityToday.com
Over 120 years of magazine archives plus full access to all of CT's online archives
Subscribe Now
Baylor Regents Overwhelming Support President
Baylor Regents Overwhelming Support President