Some weeks ago I exhorted a gathering of pastors to engage today's cultural battles, particularly to support the Federal Marriage Amendment. Afterward, the pastors had many questions—but they were also confused.
One asked: "But won't engaging the culture this way interfere with fulfilling the Great Commission? Isn't this our job—to win people to Christ?"
That people still raise this question surprised me. "Of course we're called to fulfill the Great Commission," I replied. "But we're also called to fulfill the cultural commission." Christians are agents of God's saving grace—bringing others to Christ, I explained—but we are also agents of his common grace: sustaining and renewing his creation, defending the created institutions of family and society, critiquing false worldviews.
As I spoke, I saw the pastors' eyes light up in a great "Aha!" moment.
Understanding the cultural commission is especially critical as we approach a decisive election. We know what a key role our elected leaders play in culture war battles. But many pastors question whether it's appropriate to urge their flocks to vote for politicians who support moral issues—or even to engage in moral debates.
As for voting, the answer is obvious. While, as I have written elsewhere, pastors should not make partisan endorsements, it is our obligation to see that Christians as good citizens vote and do so with discernment about where politicians stand on moral issues. I wish we had the courage of some of our Catholic brethren who've threatened to withhold Communion (and implicitly, votes) from those who flout biblical teaching.
As for getting involved with cultural issues, Scripture is clear, starting in Genesis. For five days, God created the universe. On the sixth day, he created human beings—and ordered them to act as agents in his ongoing work. From then on, the development of the creation would be primarily social and cultural: It would be the work humans performed as they reflected his image, exercised dominion, and obeyed his command to fill and subdue the earth.
The same command binds Christians today. We bear children, plant crops, build cities, form governments, and create works of art. While sin introduced a destructive power into God's created order, it did not obliterate that order. And when we are redeemed, we are both freed from sin and restored to do what God designed us to do: Create culture.
The Lord's cultural commission is, I believe, inseparable from the Great Commission. Every part of creation came from God's hand, every part was drawn into the mutiny of humanity against God, and every part will someday be redeemed. This means caring about all of life—redeeming people and redeeming culture. We are instructed, after all, to think biblically, taking "captive every thought to make it obedient to Christ" (2 Cor. 10:5).
If we're tempted to ignore the great moral issues of our day, or dismiss them as "just politics," we are betraying our biblical mandate and our own heritage. Nothing could be deadlier for the church, nor for the culture, since real Christianity invariably provides a healthy influence on society.
Evangelicals must never be content with a tepid Christianity that embraces only evangelization and the "feel good" church while alien philosophies hostile to the created order hijack our culture. Look at the issues before us: gay "marriage"—an oxymoron that will undermine the foundational institutions of society; the creation of life in man's image (cloning); abortion; terrorism driven by religious extremists; and defining just war in the age of terror, to name a few. Christians must boldly and confidently recommit to engaging contemporary culture with a fresh vision of hope.
Don't tell me you don't want to get your hands dirty in the grimy world of politics and cultural debate. If Christians do not seize this moment and act on the cultural commission, there soon will be no culture left to save. But when we do our duty, we can change the world. Look at Christians like William Wilberforce, who spent most of his life fighting—and winning—the war against British slavery. Christians at their post, doing their duty, have brought about the greatest social reforms of modern times.
What reforms will you and I be remembered for?
Each of us must work out our role in the common grace in our own lives, glorifying God by helping restore his creation—by bringing the majesty of God and his righteousness to bear against the crumbling structures of a fallen society.
Related Elsewhere:
Our Hot Topics pages offer more Christianity Today articles on Election 2004, the Federal Marriage Amendment, and the Pledge of Allegiance.
In an interview with Christianity Today and other religious publications, President Bush called for a culture change in America.
Recent Charles Colson columns for Christianity Today include:
Societal Suicide | Legalizing gay marriage will lead to more family breakdown and crime. (May 24, 2004)
Article continues below
Evangelical Drift | Outsiders say we're the status quo. Our call is to prove them wrong. (March 29, 2004)
Confronting Moral Horror | It's a witness even the most jaded find impressive. (Feb. 04, 2004)
The Postmodern Crackup | From soccer moms to college campuses, signs of the end. (Dec. 09, 2003)
Sowing Confusion | One small ruling for Texas; one giant leap into a cultural abyss. (Oct. 03, 2003)
Being Here | Why we should sink our roots in the places we call home. (July, 28, 2003)
Beyond Condoms | To alleviate AIDS, we must sharpen our moral vision. (June 10, 2003)
Taming Beasts | Raising the moral status of dogs has created a breed of snarling, dangerous humans. (April 3, 2003)
Faith vs. Statistics | Beware of doing ethics by crunching numbers. (Jan. 28, 2003)
Just War in Iraq | Sometimes going to war is the charitable thing to do. (Dec. 10, 2002)
A Clan of One's Own | Hacking through the jungle of identity politics. (Oct. 9, 2002)
Undaunted | Bioethics challenges are huge. But so is God. (July 31, 2002)
The Wages of Secularism | New laws won't prevent another Enron. (June 4, 2002)
More Doctrine, Not Less | We need to proclaim truth to a truth-impaired generation. (April 15, 2001)
Post-Truth Society | The recent trend of lying is no accident. (March 4, 2002)
Drawing the Battle Lines | We need to be informed and discerning about the Islamic worldview. (Jan. 9, 2002)
Wake-up Call | If September 11 was a divine warning, it's God's people who are being warned. (Nov. 5, 2001)
The New Tyranny | Biotechnology threatens to turn humanity into raw material. (Oct. 5, 2001)
Merchants of Cool | We should be angry that the media hawks violence and that parents allow it. (June 6, 2001)
Slouching into Sloth | The XFL is but the latest sign of the coarsening of our culture. (Apr. 17, 2001)
Checks and (out of) Balance | Moral truth is in jeopardy when the courts enter the business of making law. (Feb. 27, 2001)
Pander Politics | Poll-driven elections turn voters into self-seeking consumers.(Jan. 3, 2001)
Have something to add about this? See something we missed? Share your feedback here.
Charles Colson
Charles Colson was the founder of Prison Fellowship Ministries, an outreach to convicts, victims of crime, and justice officers. Colson, who converted to Christianity before he was indicted on Watergate-related charges, became one of evangelicalism's most influential voices. His books included Born Again and How Now Shall We Live? A Christianity Today columnist since 1985, Colson died in 2012.
Previous Charles Colson Columns:
Our digital archives are a work in progress. Let us know if corrections need to be made.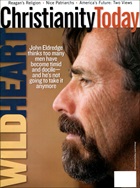 This article is from the August 2004 issue.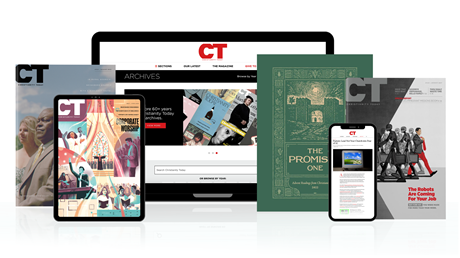 Annual & Monthly subscriptions available.
Print & Digital Issues of CT magazine
Complete access to every article on ChristianityToday.com
Unlimited access to 65+ years of CT's online archives
Member-only special issues
Subscribe
Reclaiming Occupied Territory
Reclaiming Occupied Territory