true
This just in: "Religious leaders" have declared Groundhog Day "the most spiritual film of all time."
Perhaps the question should be posed to a larger body of religious leaders. Do you have any better suggestions?
Speaking of "spiritual films," the Promontory Film Critics Circle has voted on the winning films for its Best of 2003 presentation. An association of more than twenty Christian print and online film critics, the PFCC chose the inspiring, heartbreaking documentary Stevie (now available on DVD) as this year's winner of the distinction 'Most Significant Exploration of Spiritual Issues.'
The runner-up for the award was The Lord of the Rings: The Return of the King, which won the honors for Best Narrative Film, while the crowd-pleasing favorite Spellbound (also available on DVD) took the Best Documentary prize. To view the rest of the winners in acting, writing, direction, and other categories, visit the PFCC's home page.
In other news, Mel Gibson's The Passion of The Christ has inspired a campaign to counter its effect. Jews and Christians are setting up lectures and other activities in order to "mute" the film's influence.
Meanwhile, others are discussing whether or not the film should be rated NC-17. Lorenza Muñoz at the Los Angeles Times explains, "The body on the screen is beaten to a blood-drenched pulp—flesh ripped by a cat-o'-nine-tails and rising in welts at the force of the blows. Leather sandals splash and soak in puddles of blood. It is an orgy of pain and violence. A viewing last week of a still-unfinished version suggests it may raise concerns about the unremitting violence of its images."
Saved!

—a satire set in a Christian high school

Mary (Jena Malone of Donnie Darko and Cold Mountain) is a ...

1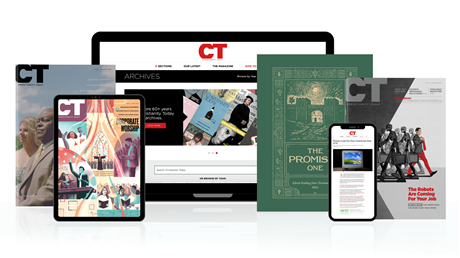 Find hope and historical insight. For a limited time, explore 60+ years of CT archives for free!
Daily devotions from Timothy Dalrymple during this pandemic.
Hundreds of theology and spiritual formation classics from Philip Yancey, Elisabeth Elliot, John Stott, and more.
Thought journalism that inspires you to think more deeply about your faith.
Does Saved! Condemn Christian High Schools?
Does Saved! Condemn Christian High Schools?