true
CHRISTIANITY TODAY editor David Neff and TODAY'S CHRISTIAN WOMAN editor Jane Johnson Struck interviewed Mel Gibson about The Passion of The Christ, following an advance screening in January. Here is an edited transcript of their conversation.
David Neff: You have been getting a tremendous reception at screenings for evangelical church leaders. As a traditional Catholic, how has being exposed to this different segment of Christianity affected you?
For years, my best friends were actually evangelicals, many in the business and many in professional ways. I love them. I think they really know the Book. They know the Book better than Catholics, actually.
I've been actually amazed at the way I would say the evangelical audience has—hands down—responded to this film more than any other Christian group.
For me the amazing thing is that the film is so Marian. But I think the way the film displays her has been kind of an eye opener for evangelicals who don't usually look at that aspect. They understand the reality of a mother and a son.
Jane Struck: You've been quoted as saying that you felt that the Holy Spirit was helping to direct this film. Do you feel like you had any specific answers to prayer throughout the process of filming and even as far as getting a distributor?
Well, this is very funny. There's a friend of mine. She's an evangelical pastor. She just said to me, "How many screens do you want?" And I won't tell you how many but I gave her a number and she said, "Okay." And I'm telling you, it's getting there.
Struck: Does she have people praying specifically?
I think she's doing it all by herself. She's just going for it. So that will be interesting to see if we hit the mark. We'll know she gets heard anyway. It's pushing ...
1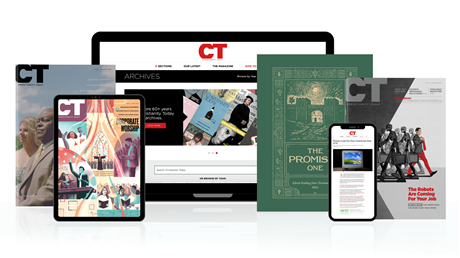 Find hope and historical insight. For a limited time, explore 60+ years of CT archives for free!
Daily devotions from Timothy Dalrymple during this pandemic.
Hundreds of theology and spiritual formation classics from Philip Yancey, Elisabeth Elliot, John Stott, and more.
Thought journalism that inspires you to think more deeply about your faith.
Join now and get print issues access to archive PDFs.
'Dude, That Was Graphic'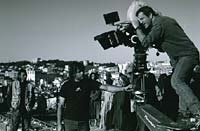 This slideshow is only available for subscribers.
Please log in or subscribe to view the slideshow.
'Dude, That Was Graphic'