true
In case you haven't noticed, Hollywood is officially obsessed with comic book films these days. It's understandable considering the runaway success of Spider-Man and X-Men, and thanks to technological advancements in computer generated imagery (CGI), characters first written thirty to fifty years ago are coming to life on the big screen.
Would it surprise you to learn that there are more than ten Marvel Comics titles in development for release in the next two years? That doesn't even include films inspired by DC Comics like Constantine, Batman Begins, and Superman, or for that matter, the lesser known graphic novels and comics also hitting theaters. Not that all filmgoers will recognize these heroes and the histories they bear, which means the stories will be refreshingly new to some while leaving others asking, "Do we really need a movie for every comic book character ever conceived?"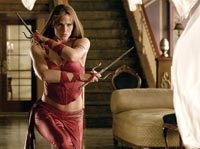 Elektra is centered on a war fought in the shadows between good and evil, with a woman prophesied to tip the balance … blah blah blah. Wait, isn't this the gal who died in 2003's Daredevil starring Ben Affleck? Indeed, Jennifer Garner (13 Going on 30, TV's Alias) reprises her role as Greek assassin Elektra Natchios, who was mortally wounded by Bullseye in Daredevil, though the film's ending suggested she could have somehow survived.
It's not until fifteen minutes into Elektra that we learn she was revived by a blind martial arts master named Stick (?!?!). In the comics, this is appropriately enough the same guy who taught the equally blind Daredevil to fight, which goes to show that the blind can in fact successfully lead the blind. Played by Terence Stamp of Superman II and The Haunted Mansion, Stick is trained in the ways of Kimagure, some sort of ninja magic reminiscent of the Force in Star Wars that allows lesser pupils to see the future (and anticipate moves) and stronger disciples to revive the recently deceased. Call it a cheat, but it's true to the comic book.
Sent away from Stick's order because she doesn't "understand the way," a directionless Elektra goes back to work as a cold-blooded paid assassin. Her agent McCabe gives her minimal details for a new high-paying job that requires her to travel to an upscale lakeside home and wait for further orders. So she arrives at the house and waits … and we wait with her for nearly thirty minutes before the first real action sequence. Taking full advantage of Garner's good looks, the filmmakers have Elektra spend her down time by working out, swimming, and arranging fruit and toiletries (apparently due to some obsessive compulsive disorder). She also meditates and reveals her troubled childhood to the audience—when she was very young, Elektra's mother was killed by some sort of ninja/demon.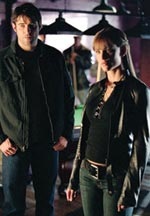 There is a dramatic point to this pokey pacing besides giving us a glimpse of Elektra's back-story. During her wait, the robotic assassin meets the neighbors—Mark Miller (Goran Visnjic of TV's ER) and his adolescent daughter Amber (Kristen Prout). After forming a reluctant bond with Mark and Amber, Elektra finally receives details about her assignment—and guess who the targets are? This forces her into a crisis of conscience that draws her back into the aforementioned battle with evil, represented by a shadowy ninja association known as The Hand. Their goal is to recover "the treasure," whose mystery Elektra must solve to protect the Millers and perhaps regain her honor.
To be honest, the mystery is an overdone plot device that's not that hard to guess. Screenwriter Zak Penn may have delivered with X2, but he's also responsible for stinkers like Suspect Zero and Behind Enemy Lines. Though he remains fairly true to the folklore of the source material, his story relies on too many clichés and conveniences. Like Terminator 2 and Nowhere to Run, this is the familiar tale of the reluctant hero who protects a family and fills a parental-shaped vacancy in the process. There's a lot of deus ex machina, with everything suddenly turning out okay just when it all seems lost—with the power to resurrect the dead at your disposal, it unfortunately kills the story's sense of jeopardy. Naturally, there's the big winner-takes-all, mano a mano showdown at the end. And without saying too much about the ending, lets just say that it's an odd and unclear future that doesn't gel with the rest of the film's developments, only existing to leave a wide berth for a potential sequel.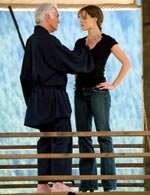 Another problem is Abby, who makes "precocious" an understatement. Granted, she's a teen, but she's bratty, rude, annoying—and wouldn't you know it, essential to the plot. Elektra apparently sees much of herself in the teenager and begins to regard her like a younger sister. But it's hard to understand what initially draws the mysterious woman's cold demeanor to Abby, and the girl's whiny attachment to Elektra isn't any easier to accept. Based on the assassin we know from the first 30 minutes, it's surprising she doesn't follow through on her initial assignment.
Things pick up with the action sequences. Although they tend to rely on second-rate CGI effects and staged combat, at least they're not the kind of action sequences that are completely unintelligible or stiff. Elektra moves with lightning speed and agility that's ridiculous yet still fun, especially stacked up against the super-villains. Tattoo is covered with body art of animals that magically peel off his skin to do his bidding. Typhoid literally breathes death to all she touches and gives new meaning to the Kiss of Death. Stone is, well, really big and strong, but there's some fun to be had with even that.
Unfortunately, only one of these baddies is dispatched with any satisfying sense of coolness. There are some moments that had the audience applauding or murmuring with approval, but they're not quite enough. It's clear that director Rob Bowman (Reign of Fire, The X-Files) would love for these action sequences to stand up to recent Asian masterpieces like Crouching Tiger, Hidden Dragon or Hero, but they ultimately feel more like Mortal Kombat.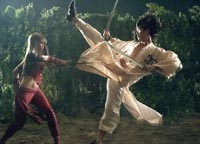 The good news is that Elektra does apparently fare better than Catwoman. The latter is for those who prefer style and titillation, despite horrible dialogue and stupid plotlines. Elektra still features a scantily clad heroine in tight leather, but the film is still generally satisfying if you go with the flow. And there are some good intentionally funny lines. When asked what line of work she's involved with, Elektra replies "layoffs and payroll reduction."
Nevertheless, Elektra is rental-worthy at best, and primarily satisfying to comic book geeks. The action is sparse and isn't as good as it could have been, while in contrast, the dramatic relationships develop too quickly to be believed—this film has one of the most forced romances I've ever seen. It's a shame the script is so underdeveloped, because there's a better superhero movie at the heart of this film. During a pivotal fight scene, a character declared "Enough! It ends now." And in response, I thought It's about time! Now there's a sure sign of an action movie falling short of its potential.
Talk About It
Discussion starters
Elektra's mentor Stick explains that "finding the way" can't simply be taught. Similarly, a Christian artist once said, "We can only possess what we experience. Truth to be understood must be lived." Do you agree? How does this apply to Christianity and life lessons?


Similarly, how do anger and tragedy interfere with living life and fulfilling our purpose? What needs to change in order to focus on whatever is noble and true? Contrast repentance with penance according to what the Christian faith teaches.


There's a scene 2/3 of the way into the movie in which Abby feels a desperate need to prove herself to Elektra. What insecurities do teens wrestle with today? How can they show their worth to adults without trying too hard to grow up too soon?


The Family Corner
For parents to consider
Elektra is primarily rated PG-13 for action violence with minimal blood—certainly no worse than, say, Lord of the Rings. There are some intense visions and elements that will probably scare younger children. The "superpowers" are loosely tied to Eastern mysticism, though it's all treated like fantasy rather than a religion. Parents should also note that the film contains the usual PG-rated language, including uses of the Lord's name in vain. And of course, Elektra spends most of the movie dressed in tight and skimpy leather outfits. There's also a scene involving a girl-girl kiss, though it's probably best viewed as a weapon (Kiss of Death) rather than sensual—Elektra certainly doesn't enjoy it.
What Other Critics Are Saying
compiled by Jeffrey Overstreet
from Film Forum, 01/20/05
Director Rob Bowman had a hit with The X-Files in 1998, but then he hit a foul ball with 2002's misguided, dissatisfying Reign of Fire. Now it's strike two. Elektra, starring Jennifer Garner, exhibits her athletic abilities, but it confines her acting talents to a shallow script and groan-inducing dialogue. While fans of the comic book character were hoping for something on par with the excellent Spider-Man 2, they ended up with something almost as bad as last year's "cat"-astrophe.
"2004 gave us the worst superhero film ever with Catwoman," says Michael Elliott (Movie Parables). "Here it is just a few weeks into 2005 and already we have a candidate for the usurper to the throne: Elektra. I'm pretty sure laughter was not the audience response director Rob Bowman was going for."
Russ Breimeier (Christianity Today Movies) calls it "rental-worthy at best, and primarily satisfying to comic book geeks. The action is sparse and isn't as good as it could have been, while in contrast, the dramatic relationships develop too quickly to be believed—this film has one of the most forced romances I've ever seen. It's a shame the script is so underdeveloped, because there's a better superhero movie at the heart of this film. During a pivotal fight scene, a character declared 'Enough! It ends now.' And in response, I thought It's about time! Now there's a sure sign of an action movie falling short of its potential."
Article continues below
Adam R. Holz (Plugged In) says, "Dialogue that's supposed to be detached and ironic is just plain silly most of the time. Garner's ice-princess portrayal of Elektra makes it difficult to warm up to her. Add clichéd villains, serious logical flaws, moral murkiness, profanity, nonstop violence and a problematic spiritual worldview, and you get a superhero film that earns a passing grade—as in, pass on by and don't watch it!"
Keith Howland (Christian Spotlight) writes, "The characters and dialogue are so insipid, the plot so thin and inconsistent, and the presentation so murky that any attempt at profundity is lost. Amidst the muddled mayhem there is some attempt at philosophical reflection, even though no character has depth exceeding those in a television commercial."
David DiCerto (Catholic News Service) says it all "adds up to little more than a series of frenetic and violent death duels sloppily strung together in a hackneyed attempt to distract viewers from the lame dialogue, muddled plot and lack of emotion which do not even provide much in the way of B-movie thrills."
Copyright © 2005 Christianity Today. Click for reprint information.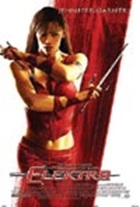 Browse All Movie Reviews By: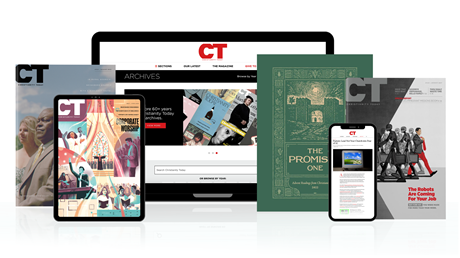 Subscribe to Christianity Today and get access to this article plus 65+ years of archives.
Home delivery of CT magazine
Complete access to articles on ChristianityToday.com
Over 120 years of magazine archives plus full access to all of CT's online archives
Subscribe Now
Elektra
Elektra