Nearly 125 years after a "Hallelujah Army" of eight Salvation Army leaders vowed to lay siege to lower Manhattan and win New York City for Christ, the Salvation Army is facing a possible retreat.
If the New York City Council overrides Mayor Michael Bloomberg's veto of its Equal Benefits Bill, the Army would lose $70 million in service contracts, or roughly half the money it spends on social services yearly in the greater New York area. Currently the Army is one of the city's largest social service charities, providing hundreds of soup kitchens, homeless shelters, and addiction programs. The Army declines to provide health benefits to unmarried domestic partners of employees. The bill would require such benefits for organizations with city contracts. Right now, there may be enough votes on the city council to override the veto. The council voted 43-5 in favor of the bill.
Major George Hood, spokesman for the Army's national headquarters in Alexandria, Virginia, told CT he could not be specific about what the church's response might be. "We can't take any action until we know what's happening. It's not an easy issue." However, Tony Perkins of the Family Research Council told Catholic World News, "The bottom line is that religious organizations will either be forced to compromise their moral principles, or the neediest people in our nation's cities will be deprived of services faith-based organizations can provide."
New York City Councilwoman Christine Quinn (D-Manhattan) told the New York Post that the bill would allow groups such as the Army to make benefits available to "any" adult in a household. Because of that qualifier, she said the bill's provisions make "a very fair accommodation to religious groups."
There has been growing tension in recent years over how Army employees—who are not required to be Salvationists or to profess Army beliefs—can purchase health insurance for others in their households. For years, only legally wedded spouses and dependent children could be covered, at employee expense, under the group's health insurance schemes.
Also, the Army faces a battle on another religious dispute. The New York Civil Liberties Union has sued both the Army and New York government officials. The suit alleges that the Army violates constitutional protection of religious freedom by its requirement that workers "support the Army's mission." The Army contends it merely wants to have employees who agree with its core principles. The Army says that meeting human needs without discrimination is part of its mandate.
Hood said the Army around the nation is facing more fights. "We've got bigger problems in California," he said, pointing to a California Supreme Court ruling that offices of Catholic Charities in California must pay for birth control for employees despite Roman Catholic opposition to contraception. The Army and other religious groups say they are troubled by judicial efforts to tell them how to apportion employee benefits, even if they contradict the tenets of their faith.
An earlier version of this article misstated the Salvation Army's position on providing benefits to homosexual employees. The Salvation Army offers all employees—who are not required to be Salvationists or to profess Army beliefs—the same benefits package. The church would object to a legal requirement to extend those benefits to unmarried "domestic partners" of employees, as that would contradict its Christian beliefs. CT regrets the error.
Related Elsewhere:
More on the Army's work around the world is available on their international web site.
The Salvation Army of Greater New York has information on its ministries on its web site.
More on the Salvation Army's problems in New York include:
Out in the Cold? | Salvation Army sued for asking employees to support its mission (May 2004)
Weblog: Salvation Army May 'March Out' of NYC (May 25, 2004)
More on the Salvation Army includes:
The Blood-and-Fire Mission of the Salvation Army | Where did this tuba-playing, kettle-wielding social force come from, and what's it all about? (Feb. 06, 2004)
Would You Like to Super-Size Your Ministry? | Joan Kroc's $1.5 billion bequest to the Salvation Army promises to boost its admirable outreach, but history suggests new challenges and temptations lie ahead. (Jan. 30, 2004)
Weblog: Salvation Army Rejects $100,000 From Lottery Winner (Jan. 02, 2003)
Salvation Army Eyes Registration Victory | After a long legal battle in Moscow, the Army gets hope "that there is justice." (April 01, 2002)
Salvation Army Reverses Domestic Partners Policy | Western region action would have allowed health insurance for a "legally domiciled adult" living with an employee. (Dec. 27, 2001)
Business Principles, Salvation Army-style | What the nation's largest charity knows about leadership. (December 18, 2001)
Moscow Bans Salvation Army | Embattled ministry appeals judicial ruling. (October 31, 2001)
Dismantling the Salvation Army | In maintaining integrity, Salvationists got the Boy Scout treatment. (August 27, 2001)
Article continues below
Moscow Bans Salvation Army | Embattled ministry appeals judicial ruling. (Nov. 11, 2001)
Russia Recognizes Salvation Army as a Religious Organization | Officials say that doesn't restore status to the Army's Moscow branch. (Feb. 28, 2001)
Moscow Salvation Army Rejected | Without official recognition, ministry and the elderly suffer. (Feb. 13, 2001)
Salvation Army Closed in Moscow | Moscow court decision turns city into a 'legal never-never land' for Christian charity. (Jan. 11, 2001)
Still Red-Hot and Righteous | The Salvation Army's International Congress meets outside London for the first time since its founding. (July 12, 2000)
Saving Bodies, Rescuing Souls | Chechen Muslims find Salvationist care has compassionate accent (Apr. 11, 2000)
Salvation Army General Seeks Refocus on Gospel | Newest world leader faces modern challenges (June. 14, 1999)
Did Somebody Say $80 Million? (Dec. 7, 1998)
Salvation Army Youth Spell Out New Methods (Mar. 3, 1997)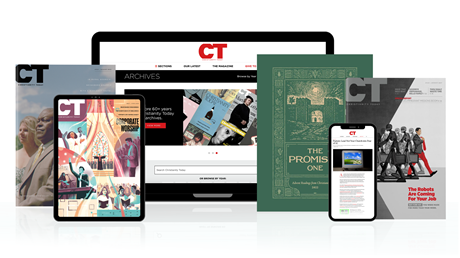 Subscribe to Christianity Today and get access to this article plus 65+ years of archives.
Home delivery of CT magazine
Complete access to articles on ChristianityToday.com
Over 120 years of magazine archives plus full access to all of CT's online archives
Subscribe Now
Army Facing Battle on Benefits
Army Facing Battle on Benefits