Christian ministries are walking through a door thrown open by the deadly December 26 earthquake. They are working on improving relationships with Iranians, and taking advantage of opportunities to demonstrate the Christian faith to them.
The December 26 temblor in Bam, 630 miles southeast of the Iranian capital Tehran, killed an estimated 34,000 people and injured 30,000 others. The Iranian government waived visa restrictions, allowing aid from Christian agencies and elsewhere.
John Schenk, communications manager for World Vision, says working side by side with Iranians in the relief effort will ease tensions between Muslims and Christians.
"Ideologies and politics have not been part of the discussions," Schenk said. "It's been about the shock they've suffered and what motivates us to help."
Clive Calver, president of World Relief, said the opening is unprecedented. "The church has something to offer that is more valuable than food or blankets," Calver said from Bam. "We can pray in the name of Jesus."
Still, Ken Isaacs, director of projects for Samaritan's Purse, said opportunities for evangelism must wait. "The heart of our ministry is sharing the mandates of Christ," Isaacs said. "But this is an Islamic society. We're not preaching."
Evangelical Protestants in Iran number around 30,000, a majority of them Muslim converts. Muslims who convert can face intimidation, jailing, and even death. Iranian Christians International in Colorado Springs reported that there are around 200,000 ethnic Armenian or Assyrian Christians. They include communities of Presbyterians, Anglicans, Orthodox, Catholics, and Pentecostals.
Calver said Iranian evangelicals across the country have been at the forefront of the relief effort, because there has been no organized church in Bam.
Evangelicals "moved out of their safety zones" after the earthquakes, Calver said. "With people of this spiritual caliber, nothing will stand in the way of their being faithful to the Lord Jesus."
An Iranian pastor in exile who has regular contact with Christians in the country said 28 recent converts lived in Bam, but 25 died in the quake; the other three suffered injuries. Most became Christians as a result of radio ministry. They had been meeting in a home.
A minister in Tehran told Christianity Today that Iranians are very open to the gospel. Iranian Christians International guesses as many as 100,000 people have become Christians as a result of radio, satellite television, or Internet evangelism. Yet those commitments sometimes fade.
Only 3,000 evangelicals lived in the country in 1979. Missionaries were expelled after the Islamic revolution, and as many as 90 percent of the churches were closed. The exiled pastor told CT that weekly church services now are held in fewer than 20 church buildings in the country. While there are an estimated 150 house churches in Iran, security concerns often curtail gatherings. Several Christian leaders have disappeared or been murdered, including four Assemblies of God pastors in the 1990s.
Related Elsewhere:
More about World Vision's work in Bam is available on its web site.
More on Samaritan's Purse's work in Bam is available on its web site.
Iranian Christians International has more information on its web site.
Other CT articles on Iran include:
On The Run from Police, Iranian Christian Survives Church Attack | Fleeing persecution with no passport, refugee witnesses last week's grenade murders in Pakistan. (March 26, 2002)
Hiding from Religion Police | What you can do to help persecuted Christians in Iran. (March 20, 2002)
Books & Culture Corner: Keeping the Dust on Your Boots | Remembering the Afghan refugees—and the church in Iran. (Jan. 14, 2002)
Church Officials Optimistic that Iran Is Changing Its Views of Christians | Vatican official, Ayatollah Ali Khamenei talk about improving Muslim-Christian relations. (March 08, 2001)
Other CT articles on disaster relief include:
Rebuilding Afghanistan U | How Christian scholars are using their heads to change people's hearts at universities worldwide-including the one Osama bin Laden used to roam. (Dec. 12, 2003)
Attacks on 'Soft Targets' in Iraq Hampering Humanitarian Groups | The Oct. 27 suicide bombing that targeted the International Committee of the Red Cross struck a blow to all humanitarian organizations in Iraq. (Dec. 02, 2003)
Churches Respond After the California Fires | The disaster provides ministry opportunities that would have been otherwise impossible. (Nov. 18, 2003)
Iraq's Good Samaritans | This past summer, pundits predicted that Iraqis would resent Franklin Graham's ministry. What really happened when the workers showed up? (Oct. 24, 2003)
Bringing Order from Chaos | Churches help with refugees, hunger, and the lasting trauma brought on by war. (Oct. 15, 2003)
Have something to add about this? See something we missed? Share your feedback here.
Our digital archives are a work in progress. Let us know if corrections need to be made.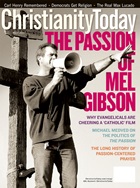 This article is from the March 2004 issue.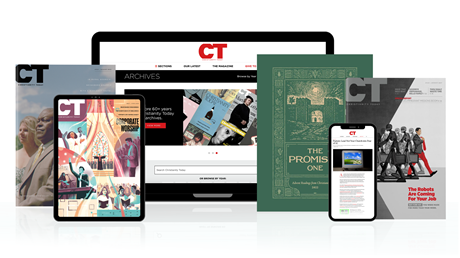 Subscribe to Christianity Today and get access to this article plus 65+ years of archives.
Home delivery of CT magazine
Complete access to articles on ChristianityToday.com
Over 120 years of magazine archives plus full access to all of CT's online archives
Subscribe Now
Quake Opens Door to Gospel
Quake Opens Door to Gospel