true
The Fighting Temptations is either a big-screen story about God's grace, or an example of Hollywood's anti-Christian agenda. It depends on which Christian film critic is arguing the case.
Pastor Mike Furches, a regular reviewer at Hollywood Jesus, couldn't wait to take his congregation to see The Fighting Temptations. Furches's inner-city church in Wichita, Kansas, has attracted many former gang members, drug addicts, and prostitutes. He wanted his congregation to see The Fighting Temptations because it was, in his view, a redeeming depiction of God's love. And where the movie showed Christians as hypocritical and judgmental, he used the portrayal as a teaching opportunity for his congregation to change those perceptions. The film also featured rousing music that fused hip-hop with gospel, something Furches says could be effective at his church.
But according to Ted Baehr, the movie's Gospel music soundtrack wasn't enough to outweigh its demeaning portrayal of Christians. And when Baehr considered that The Fighting Temptations was part of a wave of movies marketed directly to Christians, he burned with righteous indignation.
"They are now going to market borderline material and even anti-Christian material in the marketplace by buying airtime on Christian radio stations and finding susceptible Christians to promote this stuff," Baehr wrote on his Movieguide website. "The issue here is control. Hollywood wants to control the church audience."
These diverse Christian reactions to The Fighting Temptations signal the confluence of two trends. Movie producers are making more family-oriented films and often target church audiences in their promotions, and evangelicals are more engaged with movies than ever before.
Marketing, or Engaging the Culture?
Christians once wielded a lot of power in Hollywood. In Hollywood's Golden Age, when Bible-based films such as The Ten Commandments were produced, the Protestant Film Commission and the Catholic League of Decency policed the Motion Picture Code. The Code prohibited filmmakers from justifying evil or glorifying crime, lest they corrupt viewers. In 1966, a rating system replaced Christian oversight. That's when Hollywood started to become, well, Hollyweird, or whatever critics like to call it now. The first X-rated movie was made that year, and some films began to glorify evil and mock religion.
Yet after decades in which movies grew worse on this score, it seems studio executives have found religion again—or at least some semblance of morality.
According to Baehr's 2002 Movieguide analysis, there was only one movie with "positive Christian content" in 1985, compared with 135 in 2002. Additionally, Baehr says, the overall share of R-rated films fell from 81 percent in 1978 to 42 percent last year. The morally positive films are generally more successful than R-rated fare, Baehr says. Movies with a very strong Christian worldview (in Baehr's judgment) averaged $50.3 million at the box office in 2002. The same year, movies with what Baehr considers a very strong non-Christian worldview averaged $15.9 million at the box office.
Besides making fewer offensive films, producers are also spending hundreds of thousands of dollars to shepherd the churchgoing flock to the multiplex. For the past three years, for example, major studios have hired Jonathan Bock—a committed Christian and former sitcom writer—to bridge the gap between religious people and Hollywood. Bock, president of Grace Hill Media in Studio City, California, has contacts with more than 1,000 Christian media outlets, including everything from Christian television channels to church newsletters. In years past, Bock says, such outlets would hardly have mentioned The Fighting Temptations. But through his efforts, 237 media channels and many church newsletters covered the movie, which grossed $30 million at the box office.
So far, studio execs have paid Bock to promote about 35 movies. Bock would not comment on how much he is paid for his services. He buys ads on Christian radio and invites Christian reviewers to press junkets. He also commissions Bible studies, some produced by Fuller Theological Seminary, that go to thousands of churches before opening weekend. The studies, usually underwritten by the studios, encourage pastors to become part of the PR effort by hanging promo posters and arranging outings to attend films such as A Walk to Remember or Radio.
Bock says churches appreciate the Bible studies, but some observers say the church is becoming a marketing outpost for Hollywood. David Gushee, a pastor and philosophy professor at Union University in Tennessee, says the church shouldn't be promoting anything—movies, politics, or business. "The church does not exist to buy or promote products," Gushee says. "The church exists to fulfill the Great Commission and be a part of advancing the kingdom of God. Anything that distracts us from the heart of that message poses a danger to our focus and the clarity of our message."
Bock defends the Bible studies: "We have a biblically based response to culture immediately. And if the studios want to pay for that, so much the better."
Craig Detweiler, a Biola University professor and cofounder of Fuller's Reel Spirituality think tank, says the Bible studies help Christians who have lost their biblical frame of reference. "Our understanding of the essential tenets of the faith, the basics of biblical teaching, are so far gone that in order to start the conversation, you've got to start with pop culture," Detweiler says. "That's the starting line for people inside and outside the church."
Counting Morality
Whatever his critics say, it's clear that Bock is working in a new church environment. In the mid-1980s, with the advent of the VCR, films became more accessible, and some evangelical churches began using them cautiously in ministry and usually drawing the line at R-rated movies. A generation later, 70 percent of those who read Focus on the Family's Plugged In say they watch R-rated movies, according to a poll by the magazine. Movie nights are common in churches. Some pastors base sermon series on films such as Bruce Almighty. Promotional trailers for Mel Gibson's The Passion of the Christ are being shown in some worship services, with pastors encouraging the congregation to see the movie, which is brutally violent in its depiction of Christ's last hours.
Today there are approximately 50 Christian film reviewers who have growing audiences. Christianity Today International is also getting into the act with the launch of a new movie review website.
Rob Johnston, author of Reel Spirituality and codirector of the Reel Spirituality think tank, says Christians now recognize that film is the culture's dominant storytelling medium. "It is where people are finding their root metaphors, myths, and orientations toward life."
But Christians have sharply divergent views on how they should engage pop culture—which often comes packaged with illicit sex, foul language, and all manner of moral depravity.
Some critics, such as Baehr and the writers at Plugged In, sound strong warnings about movies that contain such material.
Motivated by a belief that "whoever controls the media controls the culture," Baehr founded Movieguide in 1985 to help Christians make discerning movie choices. He considers his ministry an evolution of the Protestant Film Comission, the Hollywood censor of yesteryear. That includes working behind the scenes to encourage executives to make Christian-friendly films. Movieguide produces a magazine, a website, and radio and television programs that feature Baehr's reviews and commentary.
Movieguide's reviews match the mindset of many conservative Christians—movies receive ratings based on their perceived moral acceptability. Reviews include a detailed accounting of every element that a Christian could define as sinful. For instance, The Fighting Temptations includes 10 obscenities, passionate kissing, light sexual innuendo, drunkenness, smoking, lying, hypocrisy, and the love of money. Movieguide gave The Fighting Temptations an "excessive" moral acceptability rating, one step above its worst rating, "abhorrent." The movie contains "strong anti-Christian messages," the review said. It also promotes a "strong humanist worldview that denies the power of God and the power of the Gospel of Jesus Christ to change lives."
The reviews in Plugged In take a similar approach, but without the rating. The magazine—which also includes music and television reviews—targets parents and youth leaders. The magazine has about 50,000 readers and the website has recorded 500,000 visitor sessions a month, says Plugged In's online editor, Steve Isaac. Plugged In reviews include a tally of a movie's positive and negative elements, and its spiritual, sexual, violent, and drug and alcohol content. Isaac says the magazine's first priority is to put movies through a grid of biblical truth. Plugged In doesn't recommend movies by rating them. "We give the content, work through the analysis, and then let readers decide if the film is appropriate for them," Isaac said.
Plugged In print editor Bob Smithhouser had many problems with The Fighting Temptations, including what he called unbiblical tolerance, cheap grace, and a trivialization of faith: "Here, people are involved in the church less to glorify God and spur each other to holiness than to get what they want."
Woven Grace
In contrast, David Bruce, founder of the website Hollywood Jesus, voices an increasingly popular view: Let's engage films, and find God's common grace woven into even the most seemingly objectionable of them.
Pastor Furches says, "Let's find the spiritual truth in these things and then use those as tools to share the gospel with people in a way they can understand and relate to. That's what Jesus did with his parables."
Bruce doesn't think he can reach people with the gospel by checking off a list of things that could be considered sinful. He says movies are America's native stories, and he seeks to highlight those that resonate with the gospel. He says Hollywood Jesus, which began in 1999, attracts half a million hits a day.
"I wanted to connect with them the same way a missionary would," Bruce says. "I don't take a moralistic or legalistic approach, but start with dialogue."
The dialogue begins with comments posted by readers and continues via e-mail. Bruce says he corresponds with about 100 readers at any given time, and God has used Hollywood Jesus to lead about 1,300 people to relationships with God. Bruce says he encourages each of them to attend an evangelical church.
Hollywood Jesus reviewers compile no lists of sinful elements, and Bruce sets no limits about the kind of movies Christians should watch. Such lists are "garbage," he says. "It's nonsense, because it builds walls between us and those we're trying to reach."
Hollywood Jesus is even loath to attack antireligious films. Take Furches's review of House of 1,000 Corpses, a slasher flick. Furches didn't condone the movie but said its grotesque antireligious symbolism should convict Christians. "We have not done a good job of showing the world of Jesus' love," Furches writes.
Ethicist Gushee says that there are some movies no Christian should see—even for the sake of evangelism. Committed Christians could be led astray, he says, or experience what he calls a coarsening of the heart. "It is the height of naïveté about the fragility and vulnerability of the human spirit to think we could be immune to things we look at," Gushee says.
At the same time, Gushee says the checklist approach to quantifying a film's sinful elements is also too superficial. "It is the content and message of the story and the nature of the images, the imprint that's left on the soul, that matters."
Marshall Allen is a journalist in Pasadena.
Have something to add about this? See something we missed? Share your feedback here.
Our digital archives are a work in progress. Let us know if corrections need to be made.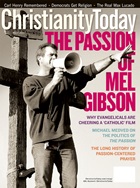 This article is from the March 2004 issue.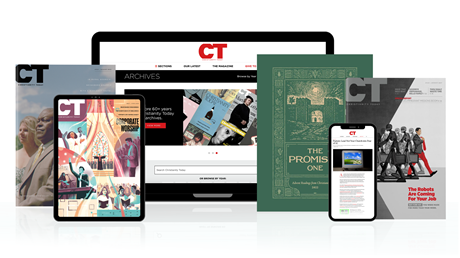 Subscribe to Christianity Today and get access to this article plus 65+ years of archives.
Home delivery of CT magazine
Complete access to articles on ChristianityToday.com
Over 120 years of magazine archives plus full access to all of CT's online archives
Subscribe Now
Multi(per)plexed
Multi(per)plexed