The Judicial Council of the United Methodist Church ruled yesterday that active homosexuals, as determined by a church court, may not serve in pastoral leadership within the United Methodist Church.
In March, Karen Dammann was acquitted by a Washington state church jury on charges that she was in violation of the denomination's laws regarding homosexual practice. Acknowledging that it cannot reverse or reexamine the jury's findings, the Judicial Council, the denomination's supreme court, said "a bishop may not appoint one who has been found by a trial court to be a self-avowed, practicing homosexual."
Conservatives believe that while Dammann could retain her standing as a Methodist clergywoman, she could never receive an appointment to church leadership. Scott Field, board chairperson for the evangelical renewal group Good News, said Dammann is ineligible to serve in parish ministry. "I think she will not be appointable," Field told the Associated Press. "It's not a bell-ringer, but it was a good decision."
The Bishop of the Western Jurisdiction, who oversees the Pacific-Northwest Annual (regional) Conference, may be prohibited from appointing Dammann to a pastoral post. Dammann, who is on family leave, would have been eligible for reappointment in June.
Dammann has not said whether she will request a reappointment.
The Judicial Council ruling was read aloud to nearly 1,000 delegates during the United Methodist General Conference. It is the denomination's top legislative body, representing 10 million members worldwide, meeting in Pittsburgh. The conference, which convenes every four years, sets the policy and direction for global Methodism. The church has 8.3 million members in the United States.
Yesterday's ruling came in response to a series of requests from General Conference delegates to clarify the application of statements in the denomination's governing text, the Book of Discipline, that pertain to homosexual practice. The church jury that acquitted Dammann determined that she was "a self-avowed, practicing homosexual," but it did not believe that the statements in question represented a definitive declaration of the church.
However, on Saturday the Judicial Council, in response to the delegates' request, declared that Book of Discipline paragraph 304.3, which states the "practice of homosexuality is incompatible with Christian teaching," is indeed a proclamation of the church—equivalent to church law—and that homosexual practice among clergy is a chargeable offense.
In a related decision, the General Conference voted yesterday to maintain its position that the practice of homosexuality is "incompatible with Christian teaching." It strengthened the stand with an additional prohibition. Evangelical leaders hailed the actions as a "victory for the Church."
After more than an hour of intense, emotional debate, with pro-gay observers holding hands and standing in silent protest, the legislative body voted 579-376 to reaffirm the church's stand against homosexual practice and added a revised phrase: "The United Methodist Church does not condone the practice of homosexuality" to Paragraph 304.3 in the Book of Discipline.
"The conference found its voice today," said Field, senior pastor of Wheatland-Salem United Methodist Church in Wheatland-Salem, Illinois. "The decision strongly reaffirms our standards … and strengthens them in some ways."
The vote may have helped prevent a schism within the United Methodist Church, according to Eddie Fox, world director of evangelism for the World Methodist Council.
"I do believe that there [would have been] serious consequences had we taken a different action—a possibility of a hemorrhage in our church I think could have occurred," he said. "We would have immediately broken faith with our people all around the world."
Fox helped formulate the fortified version of the denomination's stance on homosexuality approved yesterday. He said it is "a clear statement and a statement of compassion."
An original motion from the Conference's Church and Society Committee recommended adding a phrase to acknowledge that there is disagreement among Christians over the compatibility of homosexual practice with Christian teaching. That motion failed.
As a result of the vote, the Book of Discipline, now states:
"The United Methodist Church does not condone the practice of homosexuality and considers this practice incompatible with Christian teaching. We affirm that God's grace is available to all, and we will seek to live together in Christian community."
"It was a real victory for the church, because it leaves no room for confusion," said Maxie Dunham, president of Asbury Theological Seminary in Wilmore, Kentucky. "It is absolutely clear."
Five of the six delegates who sought to sway the General Conference to reaffirm the ban on homosexual practice were from African nations.
"The church needs to speak with … an unambiguous voice," Furaha Kaciko, a layperson from the Democratic Republic of the Congo, told the delegates. "If America will not do it, God will raise the bones to do it."
James Preston of Rockford, Illinois, sought to persuade delegates to include a statement that Christians disagree on this issue and said he was "deeply saddened by the vote" because he does not believe the approved wording accurately represents the division that exists within Methodism.
"The United Methodist Church has been very clear today that we will not speak truth," Preston said. "We are clearly saying that you, in the sense of gay and lesbian persons and their families, are not welcome in the United Methodist Church."
While 60 percent of General Conference delegates voted to uphold that homosexual practice is "incompatible" with Christian teaching, that is down 7 percent from the General Conference vote four years ago.
Related Elsewhere:
Other news reports include:
Lesbian Remains a Methodist Cleric, for Now | The United Methodist Church's supreme court ruled Tuesday that it lacked the authority to reconsider the case of a lesbian pastor who was permitted to remain in ministry by a local church court in Washington State. (New York Times)
Methodists are torn by homosexuality | In another vote, church leaders say it's wrong (Detroit Free Press)
Lesbian minister remains in limbo | Methodist court issues conflicting rulings (Seattle Post-Intelligencer)
Methodist court won't revisit case of lesbian pastor | Top judicial body powerless to review acquittal on charge of violating church law. (Associated Press)
Split Methodists affirm stand on homosexuality | Voters reject gay clergy, overall acceptance (Toledo Blade)
Methodists affirm homosexual opposition | United Methodists stood firmly against homosexuality at a national meeting, even as their top court rejected a request from conservatives to intervene in the case of a lesbian pastor. (Associated Press)
Methodists condemn homosexuality | Delegates at a United Methodist Church conference voted yesterday to condemn homosexuality and to reject a statement saying Christians disagree on the issue. (Washington Post)
Methodists back traditional sex mores | United Methodist Church leaders meeting in Pittsburgh have reaffirmed their historic opposition to homosexuality, the Washington Post reported Wednesday. (UPI)
Methodists denounce homosexuality | The nation's largest mainline Protestant denomination Tuesday stood firm against homosexuality, strengthening policies that declare same-sex practices are incompatible with Christian teaching and banning sexually active gay clergy. (Plain Dealer, Cleveland)
Article continues below
Methodists adopt tough stand on gays | Convention votes to exclude homosexuals from the clergy. (Lakeland Ledger, Florida)
More Christianity Today coverage of homosexuality and the United Methodist Church includes:
Weblog: Methodist Council Says Homosexuality Is 'Incompatible' with Christian Teaching (May 03, 2004)
Flouting Church Law | Two gay controversies likely to dominate United Methodist General Conference this week. (May 2004)
A Methodist Mob Mugging | There are real victims in the farce that was the Methodist church trial of a lesbian minister. (March 25, 2004)
Weblog: Methodist Court Acquits Homosexual Minister (March 22, 2004)
Weblog: Methodist Trial Opens With Arrests, Comparison to Crucifixion (March 18, 2004)
Weblog: In the United Methodist Church, a Trial Comes After the Court's Decision (Dec. 18, 2001)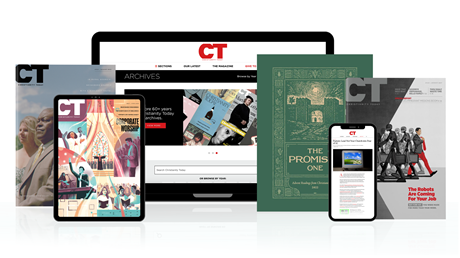 Annual & Monthly subscriptions available.
Print & Digital Issues of CT magazine
Complete access to every article on ChristianityToday.com
Unlimited access to 65+ years of CT's online archives
Member-only special issues
Subscribe
Methodists Strengthen Stand Against Homosexual Practice
Methodists Strengthen Stand Against Homosexual Practice