Troubles over homosexuality are continuing to cause division in the United Methodist Church. Bishop Elias Galvan, head of the Pacific-Northwest Conference, said yesterday that if Karen Dammann, an openly practicing homosexual, seeks a clergy appointment within the denomination, he would likely reappoint her.
Meeting in Pittsburgh this week during the United Methodist Church's General Conference, the Judicial Council, the supreme court of global Methodism, ruled Tuesday that individuals, found at church trial to be active homosexuals, may not be appointed to clergy positions within the denomination. The Book of Discipline says that the "practice of homosexuality is incompatible with Christian teaching." The court also noted, however, that it does not have the right to reverse or reexamine the findings of the Dammann church trial, saying, the prohibition "does not address the case of the Reverend Karen T. Dammann" and shall be applied only "prospectively."
In March, a Washington state church jury determined that Dammann, 47, is a "self-avowed, practicing homosexual" but declared that this practice did not violate the denomination's laws regarding homosexual practice.
Galvan said the second portion of the ruling applies only to future cases. "If I am rendering the decision correctly, she is appointable," Galvan said. "She is in good standing. Because she is in good standing, the Book of Discipline requires that she get an appointment," he said.
Conservatives and some bishops disagree. They warn that Galvan could have petitions brought against him if he appoints Dammann to lead a congregation.
"She was found to be a self-avowed, practicing homosexual by a jury," said Mark Tooley, director of UMAction, a renewal group. "She's not being defrocked, but at this time she is not eligible for reappointment."
In a press conference following the ruling Tuesday, Bishop Joseph Yeakel, interpreting the decision on behalf of the Methodist Council of Bishops, said Galvan would be "subject to trial" if he seeks to reappoint Dammann.
Dammann, who is on family leave, has not decided whether she will seek reappointment when her leave ends in June, according to her attorney, Lindsay Thompson.
"She is pleased that the decision is prospective rather than retrospective," Thompson said, "but I don't think she has thought through it much further than that at this point." He said that the nearly four-year process of legal proceedings in her case have "effectively prevented her from making any long-term plans."
Thompson said Dammann will decide what to do next before June.
Despite the confusion regarding the meaning of Tuesday's Judicial Council ruling, James V. Heidinger, president of the Good News renewal group, said conservative members of the General Conference do not plan to seek further clarification on the decision during the Conference meeting, which concludes tomorrow.
Heidinger said he believes that if Dammann does request reappointment in June, a clergy member within the Pacific-Northwest Annual Conference will "raise a question of law whether she is in good standing and appointable." If that occurs, Bishop Galvan would have to rule in the case. In accordance with the Discipline, Galvan's ruling would automatically be sent to the Judicial Council for review.
Related Elsewhere:
More Christianity Today coverage of homosexuality and the United Methodist Church includes:
Methodists Strengthen Stand Against Homosexual Practice | Lesbian pastor may not be reappointed. (May 05, 2004)
Weblog: Methodist Council Says Homosexuality Is 'Incompatible' with Christian Teaching (May 03, 2004)
Flouting Church Law | Two gay controversies likely to dominate United Methodist General Conference this week. (May 2004)
A Methodist Mob Mugging | There are real victims in the farce that was the Methodist church trial of a lesbian minister. (March 25, 2004)
Weblog: Methodist Court Acquits Homosexual Minister (March 22, 2004)
Weblog: Methodist Trial Opens With Arrests, Comparison to Crucifixion (March 18, 2004)
Weblog: In the United Methodist Church, a Trial Comes After the Court's Decision (Dec. 18, 2001)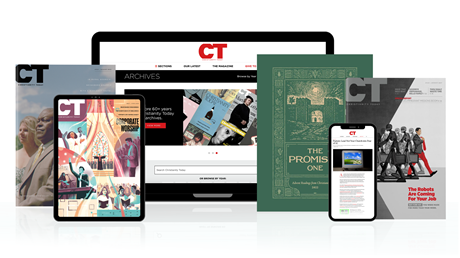 Annual & Monthly subscriptions available.
Print & Digital Issues of CT magazine
Complete access to every article on ChristianityToday.com
Unlimited access to 65+ years of CT's online archives
Member-only special issues
Subscribe
Lesbian Is Eligible for Reappointment, Bishop Says
Lesbian Is Eligible for Reappointment, Bishop Says