There certainly was reason for rejoicing last week when Sudan's Muslim-Arabic controlled government based in the north and rebels (Sudanese People's Liberation Army) from the largely Christian/animist south signed a historic peace agreement in Kenya after months of negotiations.
After the signing, U.S. Secretary of State Colin Powell said, "The people of Sudan can now hope for a new future of peace and prosperity. The United States is deeply committed to assist in the implementation of the peace agreement and in the process of reconstruction and development."
The agreement set the terms for a political power-sharing transitional government and the status of three disputed regions in the south. The accord also provides for a split in oil revenues, the maintenance of separate armies with integrated forces deployed in strategic areas and a future referendum allowing southerners to decide whether to remain part of the country or break away.
Africa's longest running civil war has claimed more than 2 million lives—mostly civilians who died from famine and disease—and displaced over 4 million.
Sudanese Christians have been caught in the crossfire of the civil war with many being tortured, raped and killed. Christian villages, churches, schools and hospitals in the south have often been attacked, bombed and burned. The south has been devastated, making Sudan one of the poorest countries in the world.
While the peace accord is certainly good news for a country where atrocities, starvation and bloody fighting have become a way of life, the agreement seems to raise more questions than it answers. Questions as:
Can agreement on the details of a permanent ceasefire, including provisions for international peacekeepers, be reached during final talks, which resume June 22?
Will the armed militias—as many as 30—that were excluded from the agreement step up fighting in order to have their own grievances addressed? A civil war lasting over 17 years between Ugandan troops and the Lord's Resistance Army based in lawless areas of southern Sudan is another source of instability.
Will the Islamic government in the north really allow the oil-rich south to vote on independence after a six-year transition?
Will the conflict in the western Darfur region of Sudan, which the United Nations has classified as the world's worst humanitarian crisis, be addressed? The Darfur fighting has resulted in 30,000 deaths and displacement of 1 million people as rebels from the region, mainly black Africans, clash with government-backed Arab militiamen. The May 26 agreement did not speak to this separate civil war.
The answers to these and other questions are not apparent now. It will take time to put the peace plan into effect. However, many Christians in the south remain wary of whether the government is really committed to permanent peace. And with good reason.
After all, in 1986 the Government of Sudan decided to Islamize the nation; introducing Shari'ah law and declaring a jihad (holy war) on Christians. Since then, Christians have been terrorized. Children and women have been sold as sex slaves. Christian students have been kidnapped and taken to attend schools in the north where they are forced to convert to Islam.
Due to the persecution in the south, Sudan is ranked No. 15 on Open Doors' World Watch List, which rates countries where Christians suffer most for their faith.
While there are some hopeful signs the persecution will ease under the new agreement, many Sudanese Christians expect the persecution to continue in some form or another during the six-year transitional period. Under the accord, Sharia law will remain in effect in the north.
As is the case in many countries around the world, the church often thrives in the midst of persecution and adversity. This has certainly been true in southern Sudan.
According to Operation World, Christianity in the south has grown from 5 percent in 1960 to 70 percent in 2000. There are an estimated 7 million Christians in the country, most of them in the south, compared to 19 million Muslims.
Daniel Bul, bishop of the Episcopal Church of Sudan for the Diocese of Renk, explained the reason for the growth of the church in an interview with Christianity Today last December:
"We were in a situation where we had nobody to turn to. Everything was difficult in the Sudan and the war was very hard on the people. You know, we have been in war for 20 years now.
"This hard situation has really sharpened the eyes of the people and the only place to turn was God. And when we pray, we have so many miracles that God's been doing in the southern Sudan. And the Holy Spirit was moving as a revival was happening. There was no food, there was no medicine, but when people gather and pray for a person who is sick, he gets healed. And that turns the people to Christ."
Bishop Bul added that the Christians in Sudan will need the continued spiritual and physical support of Christians around the world as they take on the massive task of rebuilding their land and lives.
Open Doors has been ministering in southern Sudan for many years. The main emphasis is the Theological Leadership Training program. Currently the program holds 26 classes attended by 549 students. Open Doors also delivers Bibles and Christian literature, provides bicycles for pastors and holds seminars on such topics as livelihood projects, the training of teachers for Christian schools and Sunday Schools, women's ministry and literacy.
This year, Open Doors has also committed to providing textbooks, blackboards and other supplies for nine Christian schools in southern Sudan, which have few resources. The fighting has virtually destroyed the school system in the areas where Christians live.
International Christian relief agencies like Samaritan's Purse are providing medicine, water, and food.
While the violence in Iraq grabs the world's spotlight these days, the Sudanese situation gets little media attention. But, with peace within sight after 21 years of fighting, now is the time for Christians in the West to keep on the offensive. Continue to pray and support our brothers and sisters in Christ in southern Sudan. Thank God for the breakthrough in negotiations last week. Pray for a permanent ceasefire and relief for the suffering people in the Darfur region.
While ministering in a ravaged rural village in southern Sudan, an Open Doors worker stated: "War or no war, God Himself is and will always remain our Peace."
Carl Moeller is President and CEO of Open Doors USA. More information about Moeller and Open Doors USA is available on the organization's web site.
Related Elsewhere:
U.K.'s Church Timesreports that the peace agreement is offering hope to church leaders and mission agencies.
More Christianity Today coverage of Sudan includes:
Sudan's Biblical History | Sudan's ongoing civil war isn't the only reason Christians should be familiar with the region. (May 25, 2004)
Ethnic Cleansing | Christians among hundreds of thousands displaced. (April 14, 2004)
Sudan Peace Stalled Again by Possible Genocide | Muslim on Muslim killings in the western Darfur region of Sudan have become the next roadblock to peace in the country. (April 08, 2004)
Q&A: Franklin Graham | President of Samaritan's Purse on Sudan (Feb. 16, 2004)
Churches Demolished at Sudanese Refugee Camp | Bulldozers raze prayer centers as part of government "re-planning" exercise. (Dec. 30, 2003)
Hope Amid the Ruins | Anglican bishop in Sudan sees massive church growth. (Dec. 18, 2003)
Article continues below
Submitting to Islam—or Dying | Ceasefires and peace talks bow to greater powers in Sudan. (Oct. 08, 2003)
Sudan Peace Process Criticized | Bush acknowledges country's military activity, but does not impose threatened sanctions. (May 21, 2003)
Sudan Peace Act 'Has Teeth' | But Sanctions are at President's discretion. (Nov. 26, 2002)
Christians Push For More Progress in Sudan | Observers say there's a long road to go for peace. (Sept. 04, 2002)
Christian History Corner: Legacy of an Ancient Pact | Why do Christians still chafe under restrictions in some Muslim nations? It all started with Umar. (July 26, 2002)
Books & Culture Corner: A Cry for Help | Sudanese Christians gather in Houston and ask for U.S. support. (June 17, 2002)
Justice Delayed | Sudan Peace Act may be a casualty of the war on terrorism. (Nov. 02, 2001)
Finding Homes for the 'Lost Boys' | They've seen their parents shot, their villages burned, and their homeland recede in the distance as they escaped. Now these Sudanese youth build a new life in suburban Seattle. (July 20, 2001)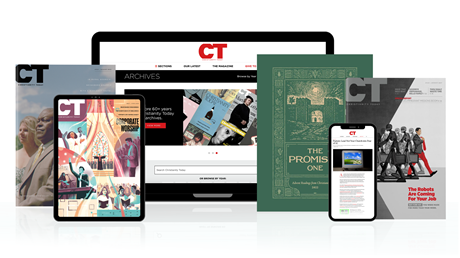 Subscribe to Christianity Today and get access to this article plus 65+ years of archives.
Home delivery of CT magazine
Complete access to articles on ChristianityToday.com
Over 120 years of magazine archives plus full access to all of CT's online archives
Subscribe Now
Hope, Caution Follow Signing of Sudanese Peace Agreement
Hope, Caution Follow Signing of Sudanese Peace Agreement