true
Sydney Pollack has directed some memorable and impressive films (Tootsie, The Firm, Absence of Malice). And yet, moviegoers are still recovering from the disastrous Harrison Ford romance called Random Hearts. Pollack's new film The Interpreter falls somewhere in between, but it's closer to a "hit" than a "miss" amongst critics.
At the box office, it's a bona fide smash, topping the charts last week, largely due to the drawing power of its stars, Nicole Kidman and Sean Penn. Moreover, the thriller has built some significant buzz due to its unusual backdrop—the U.N.
Peter T. Chattaway (Christianity Today Movies) says, "The film is loaded with messages, some less subtle than others. The Interpreter is conflicted by its need to promote a message of international cooperation even as it delivers the blockbuster goods. If we were charitable, we might say that the film's climax captures the tension between justice and forgiveness; but given that the film is credited to no less than five writers, it's more probable that the cooks behind this particular broth just couldn't agree on what the point of it all is."
In her review, Annabelle Robertson (Crosswalk) reveals that she has worked for the U.N. "I know what a ridiculously incompetent organization it is. That its internal security officers are portrayed as being even remotely competent, when the U.N.'s international peacekeeping troops aren't allowed to fire their guns—even in the face of abject murder and mayhem—is laughable. And when country leaders who have committed mass genocide serve as heads of committees 'investigating' human rights violations—instead of being held accountable at The Hague for their crimes against humanity—it seems highly implausible ...
1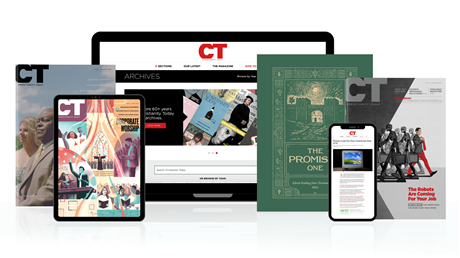 Find hope and historical insight. For a limited time, explore 60+ years of CT archives for free!
Daily devotions from Timothy Dalrymple during this pandemic.
Hundreds of theology and spiritual formation classics from Philip Yancey, Elisabeth Elliot, John Stott, and more.
Home delivery of new issues in print with access to all past issues online.
Join now and get print issues access to archive PDFs.
Kidman, Kung Fu, Kutcher, Caviezel, and King's Ransom
Kidman, Kung Fu, Kutcher, Caviezel, and King's Ransom