true
Sydney Pollack has directed some memorable and impressive films (Tootsie, The Firm, Absence of Malice). And yet, moviegoers are still recovering from the disastrous Harrison Ford romance called Random Hearts. Pollack's new film The Interpreter falls somewhere in between, but it's closer to a "hit" than a "miss" amongst critics.
At the box office, it's a bona fide smash, topping the charts last week, largely due to the drawing power of its stars, Nicole Kidman and Sean Penn. Moreover, the thriller has built some significant buzz due to its unusual backdrop—the U.N.
Peter T. Chattaway (Christianity Today Movies) says, "The film is loaded with messages, some less subtle than others. The Interpreter is conflicted by its need to promote a message of international cooperation even as it delivers the blockbuster goods. If we were charitable, we might say that the film's climax captures the tension between justice and forgiveness; but given that the film is credited to no less than five writers, it's more probable that the cooks behind this particular broth just couldn't agree on what the point of it all is."
In her review, Annabelle Robertson (Crosswalk) reveals that she has worked for the U.N. "I know what a ridiculously incompetent organization it is. That its internal security officers are portrayed as being even remotely competent, when the U.N.'s international peacekeeping troops aren't allowed to fire their guns—even in the face of abject murder and mayhem—is laughable. And when country leaders who have committed mass genocide serve as heads of committees 'investigating' human rights violations—instead of being held accountable at The Hague for their crimes against humanity—it seems highly implausible that this organization is ever going to accomplish anything."
Regarding the film, she says, "Pollack is an excellent director … [but] while this film is mostly enjoyable, it lacks the heart-pounding drama a thriller should have. The script works, but it also lacks credulity on a number of levels."
Others were more impressed.
"Credibly written and superbly acted, The Interpreter is a taut thinking man's thriller," says Bob Smithouser (Plugged In). "Pollack has created a bustling head game that doesn't resort to pointless detours or red herrings that seem illogical upon reflection. In the end, everything makes sense—not just from a logistical, connect-the-plot-dots perspective, but from a human one."
Harry Forbes (Catholic News Service) writes, "If you can imagine The Man Who Knew Too Much, North by Northwest and The Manchurian Candidate rolled into one, you'll have a fair idea of what awaits you in The Interpreter, though the film is several notches below those distinguished forebears. Though the pacing is not consistently edge-of-your-seat variety, you won't be bored."
Michael Elliott (Movie Parables) says, "If it were easy to make an intelligent movie thriller, the world would be filled with them instead of the mindless, explosive-happy, stunt-heavy action pictures of which we are all too familiar. We can be thankful for … Pollack who excels in the genre. The movie is … helped by the setting in which it was filmed."
Mainstream critics are praising Pollack's direction as the finest aspect of the film.
A Lot Like Love?

Or a lot like a waste of time?

Ashton Kutcher's popularity grew on the strength of That '70s Show, and increased further through his practical joke antics on MTV's Punk'd. Critics are wondering if his box office success is another sort of practical joke. Kutcher has another big screen hit in director Nigel Cole's comedy A Lot Like Love, which reviewers are describing as disposable and forgettable.

David DiCerto (Catholic News Service) calls the film "occasionally appealing but mostly forgettable. [It's] a lot like too many other contemporary romantic comedies, especially those of the opposites-attract variety. Boy meets girl. Boy loses girl. Boy gets girl. Audience loses interest."

Bob Smithouser (Plugged In) says, "Perhaps for a generation co-opted by the detached, aloof sexuality preached 24/7 on MTV, A Lot Like Love will possess an element of truth. How sad if it does. Judging from the definition of love laid out in 1 Corinthians 13, Oliver and Emily's vacuous seven-year romance is a whole lot more like lust, promiscuity and cohabitation."

Michael Elliott (Movie Parables) writes that the movie is "a lot like When Harry Met Sally … made for a Generation X audience. There are some differences: Director Nigel Cole is no Rob Reiner; screenwriter Colin Patrick Lynch is no Nora Ephron; and stars Ashton Kutcher and Amanda Peet can't quite muster the neurotic electricity that added to the appeal of Billy Crystal and Meg Ryan."

Mainstream critics' reviews are a lot like religious press reviews—mostly negative.
Kung Fu Hustle

hustles up the raves

The funniest film of the year so far may also be the most violent.

Both a martial arts spectacle and a zany laugh-fest, Stephen Chow's Kung Fu Hustle is an outrageous spoof of kung fu movies that has fans of the genre in hysterics. The movie is about a petty crook (Chow) who dreams of becoming a gangster. As he tries to make his dreams come true, he finds himself careening between musical numbers, Looney Tunes action sequences, and over-the-top frenzies of hyperviolence.

"Take Crouching Tiger, Hidden Dragon and The Matrix and mix in the manic whiz-bang zaniness of the classic Looney Tunes cartoons and you'll get the picture," says David DiCerto (Catholic News Service). "Much like Jackie Chan, Chow possesses an appealing blend of charm, athleticism and disarming humor. The violence—of which there is quite a lot—is intentionally over the top … [and] somewhat tempered by the film's tongue-in-cheek campiness."

Tom Neven (Plugged In) asks, "So how much cartoonish violence is too much? In an attempt to spoof over-the-top (and wildly fake) movie violence, can a filmmaker go too far, and ultimately produce something worse than the original? Maybe Chow is attempting to answer those questions while taking us on a supremely weird and wild ride. Then again, maybe he's just getting his kicks at our expense."

Mainstream critics are hooting and hollering. In a good way.
Jim Caviezel is
Madison

's hero — but is he really heroic?

The true story of hydroplane hero Jim McCormick certainly sounds matinee-worthy.

In 1971, Madison, Indiana was a coal-mining community in an economic crisis. When the opportunity to host a major hydroplane championship—the Gold Cup—ignited the ambitions of local hydroplane enthusiasts, boating fans witnessed an against-all-odds success story on national television.

Madison follows Jim McCormick (Caviezel), a former hydroplane pilot and a decent, simple soul, as he takes on the burden of saving the town. Through his efforts, he also finds an opportunity to face his fears, work through a loss, and show his son what some guts, determination, and mechanical skills can accomplish.

Madison is only mediocre entertainment, but exactly what many moviegoers want: 90 challenge-free minutes that are as easy to swallow as the popcorn, and as artificial as the buttery goo on top of it.

But if you want the thrill of a race, try ESPN, where the excitement is full of surprises and you can't easily guess the outcome ahead of time. And if you want real drama, there are plenty of superior choices. Perhaps the most troubling thing about Madison is what it says—or doesn't say—about marriage, family, and responsibility.

My full review is at Christianity Today Movies.

David DiCerto (Catholic News Service) is impressed. "Bindley's winning movie more than makes up for any sentimental shortcomings with its heartfelt message about family, wholesome values and the importance of community."

Tom Neven (Plugged In) calls it a "predictable story." He observes that the film "illustrates how Jim's single-mindedness warps other areas of his life."

But in my opinion, the film concludes in a way that excuses—even justifies—this "hero's" insensitivity to his wife and his dishonesty toward his neighbors.

Mainstream critics say the film is sinking in schmaltz.
King's Ransom

isn't worth much at all

Anthony Anderson and Jay Mohr star in yet another comedy bound for video store bargain bins. King's Ransom follows an egomaniacal businessman whose wife targets him for an expensive divorce settlement. He attempts to avoid the consequences by staging his own kidnapping. But the only people who really lose anything are the moviegoers who spend their money on this critically maligned piece of work.

David DiCerto (Catholic News Service) writes that the film is "full of raunchy, irreverent and mean-spirited humor and uniformly unappealing performances … [a] witless waste of 95 minutes, sloppily directed … a royal mess, made all the worse by the fact that it inexcusably got a PG-13 rating."

Adam R. Holz (Plugged In) concludes, "Not only is all of this stuff not funny and potentially damaging culturally, but … it's also exceedingly dull. So if you're tempted to pay a king's ransom (the going rate at most multiplexes these days) to watch this movie, use your money to buy a clue instead. Stay home and stare at the ceiling. I guarantee it will be time better spent."
The Vatican Film List … ten years later
Steven D. Greydanus (Decent Films) takes a look at the Vatican Film List … ten years after its publication. "The list is not infallible, or even authoritative. Catholics may reasonably take issue with the inclusion of certain titles. I have my own quarrels with the list, which in my opinion includes both the best movie ever made about St. Francis of Assisi, Rossellini's The Flowers of St. Francis, and also the worst, Liliana Cavani's Francesco."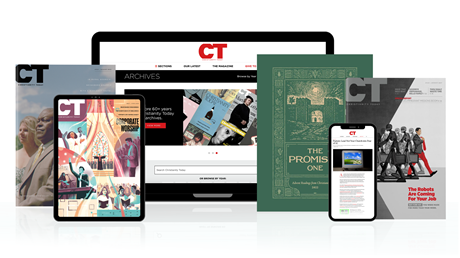 Subscribe to Christianity Today and get access to this article plus 65+ years of archives.
Home delivery of CT magazine
Complete access to articles on ChristianityToday.com
Over 120 years of magazine archives plus full access to all of CT's online archives
Subscribe Now
Kidman, Kung Fu, Kutcher, Caviezel, and King's Ransom
Kidman, Kung Fu, Kutcher, Caviezel, and King's Ransom