Record ticket sales by the Traditional Values Coalition and other Christian groups to their January presidential inaugural ball reflect the enthusiasm and resolve of Christian conservatives to claim their piece of Washington, D.C. They want to know: What has victory wrought?
Conservative Christian leaders say their winning role in the November elections means that they have the most clout in a generation. Rep. Joe Pitts, R-Penn., co-head of a congressional caucus promoting values legislation, says, "We have an opportunity like we have never had before in my lifetime." Richard Land, president of the Southern Baptist Ethics and Religious Liberty Commission, surveys the political map and sees "the best convergence of forces at least in a generation."
"We're on a roll," says Richard Cizik, vice president for governmental affairs for the National Association of Evangelicals.
Three out of four white voters who described themselves as evangelicals or born-again Christians voted for Bush, according to 2004 election exit polls. Also, a number of evangelicals, like Senators-elect Tom Coburn, R-Okla., and John Thune, R-S.D., were newly elected to the Senate. They join Senate leaders such as Rick Santorum and Bill Frist, both staunch gop conservatives. The November outcome seems further confirmation of University of Chicago scholar Robert Fogel's claim that the nation is in a Fourth Great Awakening and that conservative Christians continue to accumulate political influence.
During extensive year-end interviews with leading Christian conservatives, I found that they have a wide-ranging agenda that seems to know no bounds. Indeed, some top evangelicals talk in terms of changing the world. For example, Cizik has been inspired by former Ambassador Mark Palmer's book Breaking the Real Axis of Evil. He says the National Association of Evangelicals is kicking off a new campaign to end dictatorships around the world by 2025. Christian conservatives also aim to end modern-day slavery and sex trafficking, and bring back premarital sexual abstinence and chastity as a social norm.
Conservative evangelicals see themselves as unstoppable. But their strength and unity will soon be tested in five areas: presidential appointments, the Federal Marriage Amendment, nominations to the Supreme Court, immigration policy, and the Middle East.
'People Are Policy'

Before the end of 2004, the President had not appointed any evangelicals to the Cabinet. Cizik criticized Bush, arguing, "We must understand that 'people are policy,' and that priority number one is to ask for more substantive positions within the administration."
Yet leaders of many conservative Christian organizations are giving Bush leeway on his Cabinet appointments. A spokesman for Focus on the Family says his organization wants to avoid early clashes with the President. Land claims that it doesn't matter who Bush appoints. "All his appointments are part of the George W. Bush carrier force. This administration doesn't have any freelancers."
Still, the appointment of Mike Leavitt, who conservatives feel has tepid pro-life credentials, as secretary of health and human services caused ripples of worry. Land admitted, "He doesn't have a pro-life record." Insiders say Focus on the Family considered fighting that appointment. Tony Perkins, president of Family Research Council, says his organization felt "disappointment based on [Leavitt's] record."
High Court Nominees

Christian conservatives believe their lack of Cabinet appointments will be more than made up when Bush makes appointments to the Supreme Court.
If Bush tries to appoint someone without clear pro-life views, the President will face a firestorm from the faithful. FRC's Perkins says he and his allies "absolutely would not [let Bush] go this route" without a fight.
But others are wary of litmus tests. Kay Daly of the Coalition for a Fair Judiciary, a conservative group, bristles at the thought. "I detest litmus tests in any form." Her allies are looking more broadly for "strict constructionists," meaning judges who try to respect the original meaning of the Constitution. Of course, economic conservatives say they also like "strict constructionists" regardless of their views on abortion.
Official Washington is like the calm before the storm. Everyone knows that a battle royal over the Supreme Court has been brewing since Chief Justice William Rehnquist disclosed his thyroid cancer.
Christian conservatives are preparing for battle. Coordinating meetings were held after the elections, networks are being extended, the grassroots reinforced, and millions of dollars are being raised. In the Senate, Republicans added two hard-line religious conservatives—Roman Catholic Sam Brownback, R-Kan., and Baptist Tom Coburn, R.-Okla.—to the Senate Judiciary Committee.
For both Left and Right, the November election served as the dress rehearsal for a Supreme Court nominee battle. Just prior to the election, conservatives and liberals mobilized independent groups to potential recount battlefields. Christian Legal Society members organized hundreds of lawyers to monitor the polls.
The big recount battle never came. But the money and manpower are still in place. One cls lawyer in New York City who participated in Ohio for two weeks says, "We are all set up and ready to go."
FRC's Perkins lays down the gauntlet to the administration: "If it can't be done now with our working majority, a change in the Supreme Court can't be done."
Gay Marriage

Christian conservatives also have a number of legislative ideas to ban same-sex marriage, limit abortion, and promote premarital sexual abstinence through the nation's education system.
Job One is passage of the Federal Marriage Amendment, which would constitutionally define marriage as "the union of one man and one woman."
Tom Minnery, Focus on the Family vice president, says his organization has been fundraising and building networks for the effort. The pro-marriage-amendment Arlington Group has been meeting with Perkins in Washington since mid-2003. Every six weeks or so, 50 to 70 top activists such as James Dobson of Focus on the Family, Don Wildmon of the American Family Association, and Gary Bauer of American Values join in the strategy debates.
But conservatives question Bush's commitment to passage of the Federal Marriage Amendment. Land admits that he hopes the President will be more aggressive. "I want him to do more" than last year, he said. In December, Bush told ABC's Primetime that he would support the amendment "if necessary."
Christian conservatives say that they can't move the amendment through Congress because many allies favor a state-based strategy to ban gay marriage.
For instance, Rep. John Hostettler, R-Ind., is convinced that the 1996 federal Defense of Marriage Act (DOMA) already gives states an unhindered right to ban same-sex marriage.
But amendment supporter Pitts disagrees: "Hostettler is in a minority. There is a broad unity on our moral agenda."
Land, a federal amendment supporter, predicts, "[After] the first federal judge who rules DOMA as unconstitutional, we will reach critical mass. Some of our allies won't be able to hide behind the states-rights issue."
Pitts, a master of the legislative process, is more circumspect. "You never know what judges will say in their opinions." He believes they are well aware of the political backlash they might provoke.
Immigration Reform

Immigration politics is another issue that seriously threatens the unity of Christian conservatives. President Bush's plan to implement a guest-work visa program has split conservatives as much as the rest of the nation.
Land believes, "It's more difficult to predict where people will come down on [immigration issues] than on any other issue." Christian conservatives who have never addressed the issue may be obliged to do so. Minnery says that Focus on the Family "may have to address immigration." Perkins says that although the Family Research Council hasn't historically taken a stand on immigration, "the impact that immigration is having on culture will probably bring us to the issue."
Decrying the present system as "not a compassionate system," the President has announced that he will push legislation to promote immigration. At the same time, some Christian conservatives are preparing legislation to restrict immigration. They cite Harvard political scientist Samuel Huntington's alarm. In his book Who Are We? The Challenges to America's National Identity, he envisioned scenarios in which Spanish speakers would refuse to learn English and discriminate against English-speakers.
FRC's Perkins agrees with some of Huntington's fears. "Immigrants aren't being assimilated because they are coming in massive numbers. They are impacting the culture, not the American culture impacting them."
But advocates of immigration point to credible research showing America's foreign-born residents on balance are hard working, well educated, and eager to learn English. Christian conservatives such as former Congressman Jack Kemp support immigration as an American tradition rooted in the biblical tradition of caring for "the strangers among us."
The President's immigrant legislation is likely to meet a stony reception in the House. "The President will have a difficult time," concludes Rep. Frank Wolf, R-Va.
Middle East Peace

Conservative evangelicals also generally support President Bush's efforts to promote democracy in the Middle East.
The President's hope for democracy in Iraq hinges on the success of the Iraqi election at the end of January. A democratically elected leadership in Iraq might have a regional ripple effect and give momentum to peace talks between Israelis and Palestinians.
In a December meeting with former Soviet dissident and Israeli politician Natan Sharansky, Bush said Sharansky's The Case for Democracy reflected the thinking of his administration. Sharansky argues that once Middle Easterners taste freedom, they will never want to go back to authoritarianism. "To suggest, as the skeptics do," Sharansky wrote, "that the majority of a people would freely choose to live in a fear society is to suggest that most of those who have tasted freedom would freely choose to return to slavery." Cizik says that the NAE plans to meet with Muslims in the Middle East in May to discuss democracy and freedom.
But among other leading Christian conservatives, a quiet buzz of discontent can be heard over Middle East policy. This unhappiness focuses on growing wartime causalities in Iraq, and a sense that Bush is overreaching in foreign affairs and tilting too much toward Israel. Nonetheless, Wolf reflects the restrained optimism of many Christian conservatives: "Iraq could be a pivot point for democracy in the Middle East—I hope it will be."
At home and abroad, Christian conservatives are on the move. The year 2005 will show if they end up on the same path toward the same goals.
Tony Carnes, based in New York City, is a senior writer for CT.
Related Elsewhere:
Our full election coverage and more Politics & Law is available online.
Our same-sex marriage full coverage is also available online.
Other recent Christianity Today coverage following the election includes:
Same Song, Second Term | It is a unique political moment for Christian conservatives—or is it?—A Christianity Today editorial (Jan. 10, 2005)
The New Civil War | Christians must be driven by the common good, not by any ideology. (Jan. 19, 2005)
Full Court Pressure | The battle for marriage shifts from voters to lawyers and lobbyists. (Dec. 30, 2004)
Dobson on the Gay Marriage Battle | The Nov. 2 election was the first step in a long fight for traditional marriage. (Dec. 30, 2004)
'Moral Values' Tops Voters' Concerns—But What Does It Mean? | Sexual morality probably trumped social justice concerns, say observers. (Nov. 04, 2004)
Evangelicals' Political Power: From Question Mark to Exclamation Mark | Activists say same-sex marriage ban, abortion limits, and judicial appointments top agenda. (Nov. 04, 2004)
Have something to add about this? See something we missed? Share your feedback here.
Our digital archives are a work in progress. Let us know if corrections need to be made.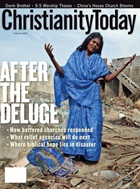 This article is from the February 2005 issue.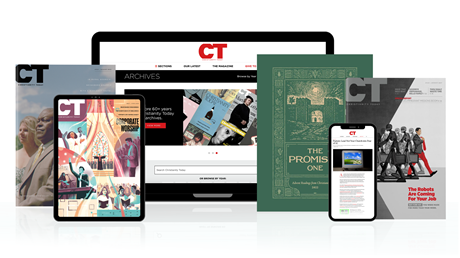 Annual & Monthly subscriptions available.
Print & Digital Issues of CT magazine
Complete access to every article on ChristianityToday.com
Unlimited access to 65+ years of CT's online archives
Member-only special issues
Subscribe
Opportunity of a Generation
Opportunity of a Generation