|

12/17/2004 9:00 a.m.
As Christianity Today online assistant editor Rob Moll was putting the final touches on this month's cover story ("The Fraudbuster"), word came of yet another church-based scam.
Rejoice Ministries, a tiny church in Willmar, Minnesota, lost its pastor. He just disappeared—with $3,344 of the church's money.
"James Poole" had recently accepted the job, then asked for a salary advance to help with rent, a down payment, a new bathtub, and other expenses. He got the money, preached one Sunday, then skipped town.
The story gets even worse, but we'll save that for another day. The point is, every few days, Moll reads a story like this. "It's a heartbreaker," he says. "People who have their money stolen generally can't afford to have their money stolen."
It's not always the little old lady in the pew. In 2003, major charismatic evangelists Benny Hinn, Marilyn Hickey, and Reinhard Bonnke were taken in by a Ponzi scheme called IPIC International. Greg Setser has been charged with defrauding them and other Christians of more than $160 million.
Even Christianity Today has been suckered by such groups. That's how Moll first became acquainted with Barry Minkow and his unique ministry with the Fraud Discovery Institute. Moll interviewed Minkow while reporting how a gold coin reseller who had advertised in our magazine and other Christian publications scammed investors out of $5 million (see "Fools' Gold," July 2004). "How come you're not doing more on this?" Minkow asked. "This is a major problem."
It may be one of the biggest untold stories on the religion beat. Minkow says he has personally uncovered more than $1 billion in church-based scams and other fraud targeting Christians. In a year. His research has convinced him that this is but a fraction of the problem.
By comparison, the recent abuse lawsuits in the Roman Catholic Church—which have received huge media attention—have so far cost dioceses only $772 million nationally.
Rob came to Christianity Today via the Christian Citizen newspaper in Dayton, Ohio, and the Grayslake Times (Ill.). At the Times, he covered business, crime, "and everything else." Sifting through all the stories of fraud, he says, reminds him of his weekly trips to the Grayslake police station to read through the blotter.
Moll has his own clip file for fraud stories, but the story is so common that CT's daily Weblog, which Moll helps to compile, usually has enough for its own section of crime articles.
But Rob is too busy to be a man obsessed. As online assistant editor, he's also reporting on the news of the day, such as rounding up Christian reactions to the death of Yasser Arafat. At home, though, he's more likely to sit with a giant history book (currently, George Marsden's biography of Jonathan Edwards) than with a newspaper. When he really needs a break from bad news, he's the 1870s blacksmith at the local living history museum. So would-be scammers would do well to avoid Rob. If anyone knows that all that glitters is not gold, it's a history-minded smith with a nose for news.
Next Issue: The behemoth of benevolence: World Vision; The 9.5 theses of worship; and why multiracial churches are multi-needed.
Related Elsewhere:
The Rejoice Ministries fraud, mentioned in this article, was actually the second time the church was conned.
The Fraudbuster | The faithful are being defrauded of billions. But this Ponzi-busting ex-con knows how to stop it.

Success in Failure | Barry Minkow builds his ministry on what's gone wrong.

Stop Fraud Before It Starts | Barry Minkow says every investor should get the answer to four questions before investing.
More about the Fraud Discovery Institute, including their training and investigative work, is available from their website.
More about Minkow's ministry is available from San Diego Community Bible Church.
Minkow's most recent bust, totaling $26 million, hit the news last month.
Alleged Ponzi scheme aimed at blacks took in $26 million | An alleged Southern California investment scheme targeting African Americans took more than $25.7 million from at least 1,273 people, a court-appointed receiver said Tuesday. That's triple the number first alleged by federal regulators who shut down two Riverside-based companies that used black celebrities to woo investors. (Associated Press, Nov. 23, 2004)
Fraud allegations detailed in report | Records unearthed at Riverside's Financial Solutions, the latest Inland Empire firm shut down by fraud allegations, reveal ambitious fund-raising goals pushing into the billions. (The Press-Enterprise, Nov. 9, 2004)
News articles on frauds discovered by Minkow, including some not mentioned in this article include:
Thoroughbred investment firm skips hearing, denies it's a scam | Despite being shut down in July by California fraud regulators accusing it of bilking investors out of $15 million, a Tennessee company claiming to invest in thoroughbred racehorses is continuing to operate under a different name while its lawyers say company did nothing wrong. (Associated Press, Oct. 7, 2004)
Article continues below
Calif. Firm Accused of Pyramid Scheme; Marines, Churches Invested | A federal judge has frozen the assets of a California-based real estate company after authorities accused it of running a securities scam that counts at least 30 active-duty Marines and several churches as investors. (Associated Press, May 11, 2004)
Calif investment firm lacks licenses, records show | Financial Advisory Consultants, an Orange County-based investment firm, claims to have generated extraordinary profits for its clients over 20 years, but records indicate it has not registered with state and federal agencies that regulate financial advisers and investment funds. (Associated Press, Dec. 10, 2003)
U.S. probe shuts down Inland investment firm | A Riverside company promising fat returns was shut down this week after raising money at lavish events authorities say were aimed at bringing in $150 million. (The Press-Enterprise, November 5, 2004)
Other Christianity Today fraud articles include:
Fools' Gold | Christians lured into buying 'rare' coins. (June 30, 2004)
The 419 Fraud | New twist on an old scam tempts Christians to accept millions from a Muslim convert. (Nov. 20, 2002)
Swindle Taints Nigerian Church | Church growth and credibility in danger because of scam. (Nov. 20, 2002)
Greater Ministries Leaders Get Lengthy Prison Terms | After taking in 18,000 Christians with "gifting" program, five leaders convicted. (Oct. 2, 2001)
Indictments Handed Down | Five former Baptist Foundation of Arizona officials plead not guilty to theft, fraud, and racketeering. (May 17, 2001)
Jury Convicts Greater Ministries of Fraud | Five leaders face jail time for one of the largest Ponzi operations ever. (March 28, 2001)
Health Ministry Fraud Alleged | Ohio seeks $16 million in damages against Christian Brotherhood Newsletter. (March 9, 2001)
Elderly Investors Target Accountant | But Baptist Foundation of Arizona victims will have to wait in line. (May 17, 2001)
Defrauding the Faithful | If convicted, Greater Ministries defendants face massive fines, prison terms. (Feb. 8, 2001)
Baptist Foundation Faces Investment Fraud Charges | Freeze on redemptions leaves pensioners in a pinch. (Oct. 25, 1999)
Federal Authorities Collar Greater Ministry Leaders | Accusations include fraud, money laundering. (April 26, 1999)
$100 Million Missing in Greater Ministries Scandal | The financial scandal engulfing Greater Ministries International Church is expected to reach a climax soon in a Tampa federal court. (Oct. 4, 1999)
Article continues below
12 Million Fraud Scheme Parallels Greater Ministries | Jonathan Strawder's arrest in Orlando on December 15 on charges of grand theft and securities fraud involved more than just another religious scam with Christian contributors. Authorities hope he can provide crucial information about the workings of an even larger operation, Greater Ministries International Church (GMIC), which has headquarters in Tampa (Feb. 8, 1999)
Unsuspecting Christians Bilked of Millions | This month, Philip Harmon, 61, entered a federal prison to begin serving an eight-year sentence for conspiracy and tax fraud. His businesses have crumbled, and in their place Harmon faces, besides a penitentiary, a court order to repay $16 million dollars to his investors, a debt he is unlikely to repay. (July 13, 1998)
New Era's Bennett to Prison | How could a little-known Christian business executive defraud charities of $354 million while claiming to do God's work? (Oct. 27, 1997)
Have something to add about this? See something we missed? Share your feedback here.
Our digital archives are a work in progress. Let us know if corrections need to be made.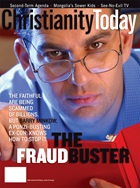 This article is from the January 2005 issue.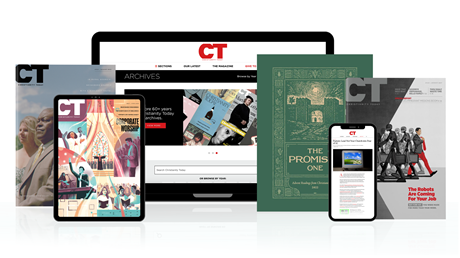 Subscribe to Christianity Today and get access to this article plus 65+ years of archives.
Home delivery of CT magazine
Complete access to articles on ChristianityToday.com
Over 120 years of magazine archives plus full access to all of CT's online archives
Subscribe Now
Bilking the Brethren
Bilking the Brethren