true
According to The San Francisco Chronicle, Samuel L. Jackson has surpassed Harrison Ford to become the highest-grossing actor in movie history. Having recently participated in 2004 box office giants like Kill Bill, Vol. 2 and The Incredibles, and with a part in the upcoming Star Wars, Episode Three: Revenge of the Sith, Jackson seems content to play supporting roles in one blockbuster after another.
But in this week's box office champion, Coach Carter, Jackson has the lead, playing Ken Carter, the controversial high school basketball coach who set an example for the world of sports in 1999 by shutting down his own undefeated team because of how poorly they were performing in school.
Mark Moring (Christianity Today Movies) says the film is "well worth watching to see the portrayal not only of a man who sticks to his principles, but of life at a struggling inner-city high school, complete with all of its typical disadvantages—truancy, gangs, drugs, poverty, low graduation rates and even lower academic expectations." Moring, who also interviews the real Coach Carter here, says the film is "a pretty good sports movie, made a little better—and more interesting—by the knowledge that it's a true story."
Josh Hurst (Reveal) is not quite so impressed. "Jackson gives one of the finest performances of his career. He is commanding, magnetic, and suitably inspiring. Unfortunately, he's also stuck in an otherwise lousy film. The rest of the Coach Carter crew seems content to settle for mediocrity by giving us lackluster, workmanlike storytelling, hardly a fitting tribute to the great man for whom the film is named."
Michael Elliott (Movie Parables) argues differently, saying that the supporting characters are portrayed more ...
1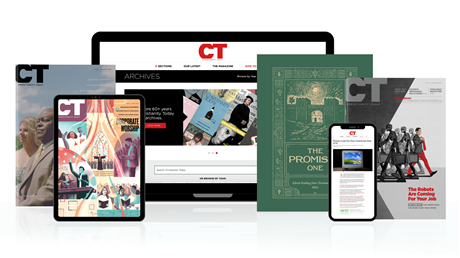 Find hope and historical insight. For a limited time, explore 60+ years of CT archives for free!
Daily devotions from Timothy Dalrymple during this pandemic.
Hundreds of theology and spiritual formation classics from Philip Yancey, Elisabeth Elliot, John Stott, and more.
Home delivery of new issues in print with access to all past issues online.
Join now and get print issues access to archive PDFs.
The World's Biggest-Grossing Star Has Another Hit
The World's Biggest-Grossing Star Has Another Hit