true
Seems like there were saviors—and a Savior—all over the big screen in 2004. They came in all shapes and sizes—from a comic-book superhero to a kind-hearted music teacher, from a courageous soul trying to save over 1,000 of his fellow men to the King of Kings dying to save all of mankind.
The films depicting these characters were all stories of redemption. They certainly weren't all "feel-good" movies which left you bouncing out of the theater with a smile on your face (though a few of them certainly did just that). But they were all stories that communicated truth, love, grace and redemption—and they're the movies that make up our first annual list of The 10 Most Redeeming Films of the year.
This won't be our only Top Ten list gleaned from 2004's movies. Next week we'll post our Critics' Choices for the Top Ten Films of the Year—a list that very well might be a good predictor of how things might shake down at the upcoming Academy Awards.
But for now, we present—in alphabetical order—our list of 2004's most redeeming films. Note that some of these are still showing in theaters, so you've still got a chance to catch them on the big screen.
The glory of this film—a documentary that doesn't feel like one—is its simplicity and authenticity. Sure, cinematographic guru Louis Schwartzberg made it look beautiful, but it's the people—everyday Americans, doing everyday things, from the ordinary to the extraordinary—who make it feel beautiful. In 25 vignettes profiling all sorts of Americans, we meet everyone from Thomas "Roudy" Roudebush, a Colorado wrangler who found new life after kicking alcoholism; Appalachian rug weaver Minnie Yancey of Kentucky, whose simple love for the mountains is expressed with poetic grace; and Dick and Rick Hoyt, able-bodied father and wheelchair-bound son who race triathlons together—a story sure to make you smile and bring you to tears. The last couple of years—a controversial war in Iraq, an ugly presidential campaign—have yielded enough cynicism about America. But this film is a great ride through many of the things that remind of what's great about America.
Click here for CT Movies Review.
The great fantasy storytellers C. S. Lewis and J. R. R. Tolkien had a theory—that fairy tales, unlike other kinds of stories, point to things that we know, but have not yet experienced. They give us a sort of elementary language for exploring the mysteries that God has not yet revealed to us—for example, life beyond death. Finding Neverland is a remarkably beautiful film about the author of Peter Pan—J. M. Barrie—and how his fiction brought comfort to the children of an ailing widow. It's a story about ordinary human beings finding their own expressions for those intuitions of glory that God wrote upon their hearts. Johnny Depp gives a marvelous, delicate, understated performance as Barrie, and Kate Winslet is lovely as Sylvia Llewelyn-Davies, the widow he befriends. They portray a beautiful relationship, one that stays true to history and remains platonic. In the end, children and grownups alike are given a glimpse of what lies beyond death for those who have faith. This film may not arrive at the particulars of salvation, but it's headed in the right direction.

Click here for CT Movies Review.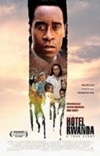 Some are praising this as the year's most "important" film, meaning that it shows Western moviegoers things they need to know, a piece of history that went past almost unnoticed—in this case, the genocidal slaughter of almost 1 million people a decade ago in Rwanda. We should see this film and meditate on the devastating death toll in the vicious civil war between the Hutu and the Tutsi tribes. We should consider how we could minister to the needs of nations in similar distress. Terry George has distilled this horror story into a fantastic narrative, and actor Don Cheadle brings it to life, portraying the amazing, true story of Paul Rusesabagina, who put his life on the line to save the residents of his hotel as his neighbors became motivated by murderous hatred and prejudice. Like Schindler's List, it's a sobering story. But it is also inspiring. It reminds us how evil rises incrementally, and how vigilant we must be in order to resist it. It stirs us to show courageous mercy, to err on the side of urgent love rather than hesitate and pay the price.

Click here for CT Movies Review.
When it comes to redemptive animated films, director Brad Bird is now 2-for-2. First came 1999's The Iron Giant, with a clear Christ figure who literally gives his life to save the world. Bird revisits that theme here with Mr. Incredible, an ex-superhero now masquerading as an ordinary, cubicle-bound, overweight, middle-aged guy named Bob Parr. A plethora of lawsuits have forced superheroes to repress their powers and live regular lives. Bob, an overworked and under-appreciated insurance salesman, longs to exercise his superpowers again—and finally gets his chance when something wicked his way comes. For the audience, it's an exhilarating ride with a man not just trying to save the world, but his family—including two superkids who are more concerned about their parents' marriage than anything. Yes, this is first and foremost a movie about Real Family Values, a passé cliché which Bird has managed to make incredibly cool once again.

Click here for CT Movies Review.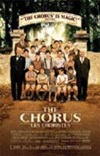 It's an old story—bad kids redeemed by good teacher, who inspires them to greatness. To Sir With Love, Mr. Holland's Opus, Music of the Heart—they've all told this story before. But director Christophe Barratier resisted any temptation to contemporize the formula, choosing instead to set it in post-WWII France (the film is in French with subtitles). He cast the warm, affable Gerard Jugnot as Clement Mathieu, who is in over his head as the new teacher at a school for delinquent boys. But when Mathieu starts up a choir, coupled with his liberal doses of humor, patience and grace, well, let's just say the results are magical. And did we mention grace? Yes, but it's worth mentioning again. At the austere school known for its harsh discipline and zero tolerance policies, the boys are clueless about this thing called grace. But when Mathieu extends it time after time, the boys begin to get the picture—and lives begin to change.

Click here for CT Movies Review.
A list of 2004's most redeeming films couldn't be complete without the story of redemption, could it? Mel Gibson's film might not have wowed the critics, but it certainly wowed Christians, who wowed the box office—and Hollywood—by helping to make it the highest-grossing R-rated film ever ($370 million). Jim Caviezel gives a stirring performance as Jesus; as a Christian himself, Caviezel desperately wanted to communicate God's sacrificial love, and he succeeded. Many critics bashed the film for its excessive violence, and it's hard to argue with them; it is quite bloody. But for Gibson, that was the point; he wanted to emphasize the blood sacrifice, every single drop. The result isn't so much stomach-turning as it is heart-rending; many Christians left the film with a deeper appreciation of Christ's sacrifice and God's redeeming love. Many also said they'd never approach communion table the same way again, knowing better than ever what Jesus meant when he said, "This is my body, which is given for you."

Click here for CT Movies Review.
Imagine this: You're a teenage boy coming home from a typical day, and you discover there's a strange man sleeping in your family guest room. You're informed, to your amazement, that this man is your father. That's what happens to the two brothers in The Return. A quiet, brooding, brusque, and mysterious man enters their lives and takes them away on a trip. He answers few of their questions, gives them orders, punishes them when they complain, and keeps his intentions secret. Does it sound like your relationship with your father? Does it sound like your relationship with God? The Return is a cinematic parable par excellence. Russian director Andrei Zvyagintsev has made a stunning debut with this film, which feels like a classic work of Russian literature, looks like the gorgeous filmmaking of Andrei Tarkovsky, and inspires us to soul-searching and spiritual meditation like a chapter from Krzysztof Kieslowski's Decalogue. It's a spooky, suspenseful, unforgettable film.

Click here for FF Movies Review.
In some ways, this film is The Passion redux in its allegorical imagery. Peter Parker goes through his own Gethsemane: Does he really want to go through all the suffering to be a savior? There's even a "demon" (a doctor dressed in white) who tempts Peter to give it up and just be a regular guy, and a "ministering angel" (Luke 22:43) who shows up as gawky girl next door with milk and chocolate cake. But the most stunning allegorical image comes when Spidey saves a runaway train, arms outstretched in a crucified position, holes in his wrists and a wound in his side. When the train stops, Spidey's head drops, chin to chest, lifeless. Witnesses carry his prone body over their heads, into the train (a tomb?), and place him gently on the floor. "Is he dead?" someone asks. Then Peter wakes up—"resurrected"—with more lives to save and an 8-legged demon (aka Doctor Octopus) to defeat.

Click here for CT Movies Review.
Few things win our sympathies like the sight of a young, abandoned animal. The Story of the Weeping Camel was made by some National Geographic filmmakers who journeyed into the Gobi Desert and stayed with a family that clings to the traditional ways of raising livestock. We are drawn into their family intimacy, their strange cultural rituals and rhythms, their laughter, and their dreams. And when one of their camels gives birth and immediately rejects the baby, we feel their anxiety as they try to change the mother's stubborn mind. While some of this story was orchestrated by the filmmakers, the central idea was to capture a ritual that will astound you—a practice for healing the rift between these animals that is as mysterious as it is beautiful. Don't let anyone tell you how it ends. You'll encounter a metaphor that suggests the power of beauty and art to reorient us toward peace, love, and proper relationship. There was no more compelling picture of reconciliation on the screen all year.

Click here for CT Movies Review.
Revenge. It's a popular theme in movies year after year. We love to see those who have been wronged settle a score. But Christ has called us to a different response. This film, which features a performance by the Reverend T. D. Jakes, is based on experiences the minister has had in counseling imprisoned women. It tells the story of a young woman who was grievously wronged many times over. But when her retaliation—an act that viewers will understand and sympathize with—lands her in prison, Reverend Jakes has the opportunity to help her find what has been missing from her life. Kimberley Elise gives a memorable performance as a soul drowning in misery, loneliness, and despair. And the film, which refuses to gloss over troubling, R-rated realities, highlights some hard but essential truth. As "Christian movies" go, this one is a step in the right direction. With strong performances, impressive production values, and an inventive screenplay, it shows more than it tells, and that makes all the difference.

Click here for CT Movies Review.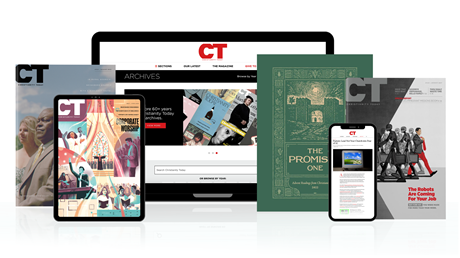 Subscribe to Christianity Today and get access to this article plus 65+ years of archives.
Home delivery of CT magazine
Complete access to articles on ChristianityToday.com
Over 120 years of magazine archives plus full access to all of CT's online archives
Subscribe Now
The 10 Most Redeeming Films of 2004
The 10 Most Redeeming Films of 2004