For the Rev. Jerry Falwell, the battle to replace retiring Supreme Court Justice Sandra Day O'Connor isn't quite Armageddon, but almost.
"This is do or die," Falwell said Friday.
For religious conservatives who have spent more than 25 frustrating years toiling in the political vineyards only to see their positions on many key issues — abortion, gay rights, church-state disputes — rejected by the high court, O'Connor's retirement is the moment they have been waiting for.
The contentious fight over her replacement will be perhaps the most important test of their organization and political clout. If they don't win on this one, Falwell said, there's little hope for much else.
The court opening is especially crucial because, as conservative religious leaders have learned, presidents may come and go, but Supreme Court justices tend to remain for a generation or more.
At the same time, a re-energized progressive faith community that emerged in last year's elections faces an uphill challenge in trying to steer the court down a more centrist path, a fight in which activists say the stakes are equally high.
"Conservative Christians did play a major role in helping elect George Bush twice, and they haven't gotten all that much in return," said Alan Wolfe, director of the Boisi Center for Religion and American Public Life at Boston College.
"This is the one that is important to them."
The recent Senate fight over lower-level judicial nominees only reinforced how much conservatives want to see an end to "activist judges" whom they accuse of making law, not interpreting it. In many ways, the courts — and especially the Supreme Court — have become ground zero for every issue on the conservatives' agenda.
Leaders of the Christian right say now is when they expect a return on their investment in re-electing President Bush to a second term. They vowed to hold him to his promise to nominate someone in the mold of conservative Justices Clarence Thomas or Antonin Scalia. "We have full confidence that he will carry out that pledge," said James Dobson, founder of Colorado Springs, Colo.-based Focus on the Family, who left no hint of wiggle room.
In fact, many conservatives said they were happy to see O'Connor go, pointing to her critical vote in Supreme Court majorities that upheld abortion, decriminalized gay sex and ruled on numerous church-state issues.
A better model, they say, would be Robert Bork, the Reagan nominee whose bid for the court was torpedoed in 1987 over his conservative record. His eventual replacement, Justice Anthony Kennedy, has emerged as a moderate-to-liberal voice that has angered many conservatives.
"I and other pro-family Americans are fiercely determined to not let that happen again," said the Rev. D. James Kennedy, president of Coral Ridge Ministries in Fort Lauderdale, Fla. "We will not rest, we will spare no expense, we will leave no action undone in the service of restoring constitutional jurisprudence to America's high court."
Because O'Connor was a crucial swing vote on so many cases, many conservative groups are prepared for a bare-knuckled — and possibly ugly — fight over her successor.
"If the past is prologue, we don't ever want to see another 'Borking' done to any candidate the president might put forward," said Connie Mackey, Focus on the Family's vice president of government affairs. "In that sense we are prepared to fight."
However, a recent unsuccessful bid to kill the judicial filibuster, a time-honored technique that has been used by Senate Democrats to stall some Bush nominees, shows that conservatives don't always get everything they want — even with massive resources and a GOP majority.
The optimism and confidence of the Christian right was sharply contrasted by the doomsday scenarios painted by liberal groups, who say losing O'Connor's moderate voice is a frightening prospect.
The Rev. Barry Lynn, director of Americans United for Separation of Church and State, said if Bush nominates a favorite of his conservative religious base, it could be "a declaration of Armageddon."
"If the person that replaces Sandra Day O'Connor is not a centrist conservative, then I can see the street sign for `Doomsday,"' he said. "We're not on it yet, but I can see the street ahead."
Indeed, the cards are stacked in conservatives' favor, with a president whom they consider one of their own and a Republican majority in the Senate that is wide enough to nearly assure a confirmation.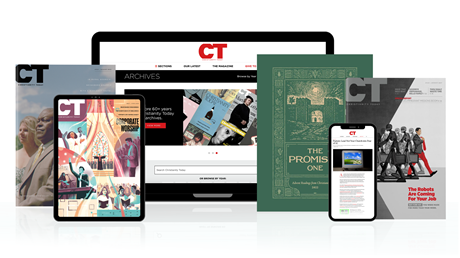 Subscribe to Christianity Today and get access to this article plus 65+ years of archives.
Home delivery of CT magazine
Complete access to articles on ChristianityToday.com
Over 120 years of magazine archives plus full access to all of CT's online archives
Subscribe Now
Supreme Court Opening Will Test Strength of Religious Conservatives
Supreme Court Opening Will Test Strength of ...