Professor David Hoekema couldn't believe his ears when news spread in April that President George W. Bush would deliver the commencement address at Calvin College. He's thankful for the national attention focused on the 4,300-student Christian liberal-arts college in Grand Rapids, Michigan. But that doesn't mean he's happy with the visit.
"While the media have sometimes portrayed evangelicalism as unanimous in support of a particular political agenda, that's not the case [at Calvin]," said Hoekema, a professor of philosophy. "With the Iraq war in particular, the [Bush] administration really didn't even try to make the case based on traditional criteria of justified warfare. The longstanding commitment of the Reformed tradition has been that war is to be used as a last resort when some very steep moral hurdles have been cleared."
Hoekema and about 100 other Calvin professors plan to publicize their protest of Bush administration policies with a letter to The Grand Rapids Press on the date of his visit, Saturday, May 21. Roughly one-third of the college's full-time faculty endorsed the letter. In addition to the Iraq war, the signatories fault Bush for burdening the poor, fostering intolerance, and harming creation. Another protest letter, signed by more than 800 students, alumni, faculty, and friends of the school, ran in Friday's Press. That note calls on Bush to "repudiate the false claims of supporters who say that those who oppose your policies are the enemies of religion." Many letter signers plan to wear "God Is Not a Republican or a Democrat" pins during the commencement ceremony.
The political leanings of Calvin's faculty trend much closer to America as a whole than most of academia does. In a 2001 student-commissioned ...
1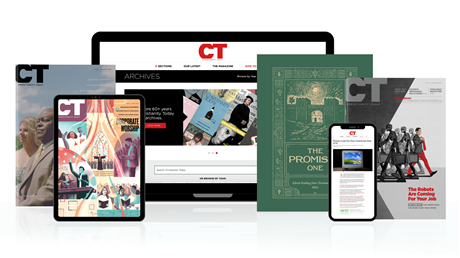 Find hope and historical insight. For a limited time, explore 60+ years of CT archives for free!
Daily devotions from Timothy Dalrymple during this pandemic.
Hundreds of theology and spiritual formation classics from Philip Yancey, Elisabeth Elliot, John Stott, and more.
Home delivery of new issues in print with access to all past issues online.
Join now and get print issues access to archive PDFs.
Bush Visit to Calvin College Exposes Divisions
Bush Visit to Calvin College Exposes Divisions