Leaders of the 4.9-million-member Evangelical Lutheran Church in America (ELCA) came to Orlando in August for their biennial Churchwide Assembly determined not to let differences on homosexuality divide them, as they have other mainline Protestant denominations.
"I do not believe for us as Lutherans, human sexuality is a church-defining or church-dividing issue," ELCA Presiding Bishop Mark Hanson said. "We can live with some ambiguity about these questions."
When the Lutherans left town after one week, the cracks were still visible, but the glue held. There was little talk of splits. Still, some conservatives worried the denomination has now given implicit support to same-sex unions.
A resolution proposed in January by a church task force urged the denomination to welcome "gay and lesbian persons into its life" and directed pastors and congregations "to discern ways to provide faithful care to same-sex couples." Despite its affirmation of a 1993 statement of the ELCA Conference of Bishops that found no biblical basis for same-sex blessings, this vaguely worded proposal was widely interpreted to allow for those very blessings.
Before the vote, conservative renewal groups, including Solid Rock Lutherans and WordAlone, spearheaded the removal of language about homosexual couples from the resolution, which then passed 670-323. However, conservative groups said the even more vaguely worded, amended resolution would allow local pastors to interpret it as they wish. Jaynan Clark Egland, head of WordAlone, said after the vote, "This assembly has propped open the door firmly" to blessing homosexual unions.
Another resolution would have ordained ministers who are part of "lifelong, committed, and faithful same-sex couples," under certain circumstances. Delegates defeated this measure by a narrow majority, thus falling well short of the two-thirds majority required for changing ELCA bylaws.
Conservatives in the denomination said more battles lie ahead for the ELCA.
"From the outside, it struck me that some sort of rough, messy 'compromise' was reached that didn't settle much of anything," said Jean Bethke Elshtain of the University of Chicago. "Certainly most people wanted to avoid something like the Episcopalian situation, with the African churches bolting." Earlier this year Elshtain joined 17 other ELCA theologians to endorse a letter that criticized a church task force for recommending that local congregations be free to bless same-sex unions.
"Sooner or later," Elshtain said, "the issue may be joined in a way that doesn't admit of a piecemeal solution."
Nearly overshadowed by the sexuality resolutions was another that authorized a new Lutheran worship book and hymnal with "gender-neutral" language. If approved by the ELCA Church Council, the new volume will be published in 2009 and will be optional for congregations. Dale Hamre, a lay delegate from South Dakota, wondered facetiously if Cole Porter's "Anything Goes" would be included in the new hymnal.
Related Elsewhere:
Another Compass Direct story on the murders was published August 23: "Christians Call for Justice in Murders | Police yet to hold suspects; three more Christians threatened."
More news on the murders includes:
Christians showing 'Jesus' film stabbed to death in Bangladesh | Two men showing the evangelistic "JESUS" film for Christian Life Bangladesh were killed in Faridpur, according to a statement released by Campus Crusade for Christ, a partner agency of Christian Life. (Religion News Service, Aug. 9, 2005)
Christian workers showing the Jesus film murdered in Bangladesh | Two men employed with Christian Life Bangladesh, a partner agency of Campus Crusade for Christ, were killed July 29th in Faridpur, Bangladesh. (Campus Crusade for Christ, July 29)
Bangladesh: Two Christians are killed by unknown attackers | The victims were involved in a Protestant NGO. They may have been killed because their religious beliefs and social commitment. This is a new indication of growing fundamentalism. (AsiaNews, Italy, Aug. 3, 2005)
'Jesus' film workers murdered in Bangladesh | Two men employed with Christian Life Bangladesh, a partner agency of Campus Crusade for Christ, were killed July 29 in Faridpur, Bangladesh. (Baptist Press, Aug 5, 2005)
More CT coverage of Bangladesh includes:
Bomb Explosion During Mass Stirs Fear, Public Outcry in Bangladesh | Suspects linked to rash of attacks. (June 25, 2001)
Ecumenical Leader Condemns Injustice of International Credit System | General secretary of the World Council of Churches complains that creditor nations get to dictate how to manage debt crisis. (March 20, 2001)
Have something to add about this? See something we missed? Share your feedback here.
Our digital archives are a work in progress. Let us know if corrections need to be made.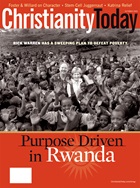 This article is from the October 2005 issue.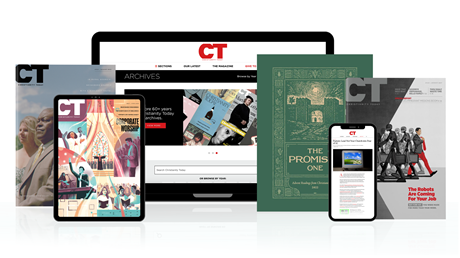 Subscribe to Christianity Today and get access to this article plus 65+ years of archives.
Home delivery of CT magazine
Complete access to articles on ChristianityToday.com
Over 120 years of magazine archives plus full access to all of CT's online archives
Subscribe Now
Compromise' Settles Nothing
Compromise' Settles Nothing