| | |
| --- | --- |
| | • |
Harriet Miers's withdrawal from Supreme Court consideration on Thursday illuminated the deep divide among evangelical leaders about President Bush's decision to nominate his personal lawyer. Some leaders, including Richard Land of the Southern Baptist Convention and James Dobson of Focus on the Family, enthusiastically backed Miers from nearly the beginning. The White House wooed some reluctant activists by discussing her evangelical faith. Still, many reserved public judgment as they scrambled to learn more about the President's longtime friend.
As Miers visited senators and prepared for hearings, conflicting revelations emerged about her views on issues, including abortion and the role of the courts. No one could pin down Bush's stealth nominee. So evangelicals argued about how much they could trust the embattled President, who had promised to nominate justices in the mold of Antonin Scalia and Clarence Thomas.
"It was a lot better to withdraw the nomination than to go through a bruising battle and lose," said Richard Cizik, vice president of governmental affairs for the National Association of Evangelicals (NAE). "At least we didn't have to go on squabbling as a Christian family over this. There was a lot more behind-the-scenes squabbling among Christians than was reported.
"Harriet Miers displayed an incredible degree of character and integrity throughout the process, by everyone's admission. She showed more of the right stuff than the President did in selecting her."
In the end, many evangelicals could not reconcile their hopes for changing the courts with their worry about Miers's thin constitutional expertise. Bush's reassurances did little good.
But experience wasn't the only concern. The confirmation may have suffered its fatal blow on October 26, when The Washington Post quoted a 1993 speech in which Miers told a Dallas women's group that "we gave up [a long time ago] on legislating religion and morality. … When science cannot determine the facts and decisions vary based upon religious belief, then government should not act." She also praised notable pro-choice leaders, including Gloria Steinem and Hillary Clinton, and framed the abortion issue as between "the attempt to once again criminalize abortions or to once and for all guarantee the freedom of the individual woman's right to decide for herself whether she will have an abortion."
After Miers withdrew, Dobson issued a press release saying these revelations caused him concern, and he probably would have rescinded his support.
Tony Perkins, president of the Family Research Council, told CT, "The idea that the President could use his credibility with his supporters to lay out her judicial philosophy without anyone knowing for sure was too far of a reach."
Still, Christians opposed to Miers faced the awkward problem of criticizing someone the White House touted as a faithful evangelical.
"Judicial philosophy is relevant in the nomination process, but religious affiliation or creed is not, and it shouldn't be used to exclude or include any nominee," said Anthony Picarello, president and chief counsel of the Becket Fund. "Recent experience shows that this is a risk for politicians on both sides of the aisle."
"We evangelical Christians didn't inject religion into this. The President did," Cizik said. "[The White House] wanted support for her and went to some high-profile evangelical leaders and got it. But as others have pointed out, the 'faith-based conservatives' who trusted in the infallibility of President Bush's judgment on this one didn't win out. It was the reality-based conservatives who did."
Some conservative evangelicals may consider Miers's withdrawal as a victory, but confirmation gets no easier for the next nominee. Senate Minority Leader Harry Reid, D-Nev., said in a press release, "The radical right wing of the Republican Party killed the Harriet Miers nomination. Apparently, Ms. Miers did not satisfy those who want to pack the Supreme Court with rigid ideologues."
Cizik said Bush cannot afford to lose conservative support for his next nominee.
"The other lesson is that excellence matters," Cizik said. "In the wake of Hurricane Katrina, the perception that the President engaged in some cronyism here was unfortunate and out of character for this President, who is known to pick excellent nominees like John Roberts and the highly regarded Fed chairman" nominee, Ben Bernanke.
Full docket
Several emotionally charged cases currently before the Court—involving euthanasia, abortion, and religious freedom—illustrate the stakes for the next nominee.
In October, the Court heard arguments in Gonzales v. Oregon and considered whether the state of Oregon can allow the use of federally controlled drugs in physician-assisted suicides. Under Oregon's 1997 Death with Dignity Act, doctors may sometimes prescribe terminally ill patients lethal doses of medication. In 2001, then-U.S. Attorney General John Ashcroft challenged the law by arguing that physician-assisted suicide serves no "legitimate medical purpose," and that using federally controlled drugs to do so violates the federal Controlled Substances Act.
Another closely watched case is Ayotte v. Planned Parenthood of Northern New England, scheduled to be heard in late November. Planned Parenthood sued New Hampshire to stop the state from enforcing a parental notification law. The state's 2003 law requires abortion providers to notify a minor's parents 48 hours prior to performing an abortion. Planned Parenthood argues the law does not contain an adequate health exemption to allow minors to bypass the law. Two lower federal courts have ruled the state law unconstitutional.
"It's a case where the exception would completely swallow the requirement of parental notice," said Americans United for Life attorney Clarke Forsythe.
Court watchers also expect the high court to consider the federal 2003 Partial-Birth Abortion Ban Act, which has already been challenged in three separate federal circuits and appealed to the Supreme Court in one.
Justice Sandra Day O'Connor sided with the 5-4 majority in the high court's Stenberg v. Carhart ruling in 2000. That decision struck down Nebraska's partial-birth abortion ban for lack of a greater health exception.
Court watchers say that even if O'Connor's replacement turns out to be a strong conservative, the new Court will probably not overturn Roe v. Wade. Steven Aden of the Christian Legal Society said, "What I see instead is a retrenchment from the majority's willingness to expand the so-called right of reproductive freedom."
O'Connor is currently a "lame duck" justice. If she hears a case that is not decided before the Senate confirms her successor, she cannot vote. A theoretical 4-4 division would affirm lower courts' rulings, unless the cases are appealed and reheard.
Another case before the Court has made unlikely allies of the NAE and a Brazilian religious sect that wants to use a hallucinogenic drug. The Court will decide whether the Drug Enforcement Administration can prevent the drug's importation without violating the 1993 Religious Freedom Restoration Act that requires federal officials to accommodate religious exercise. The NAE and other major religious groups have filed "friend of the court" briefs and argued that the act must be read broadly to protect free religious exercise. The Court planned to hear arguments in early November and decide the case this spring.
Related Elsewhere:
Christianity Today's Weblog has been compiling links to news stories and opinion pieces about Harriet Miers's nomination all month: see our October 27, 24, 19, 11, and 6 postings. Our October 12 posting focused on Dobson's comments about Miers.
World magazine and its editor, Marvin Olasky were generally optimistic about the "meek" Miers.
Concerned Women for America called for Miers's withdrawal Wednesday.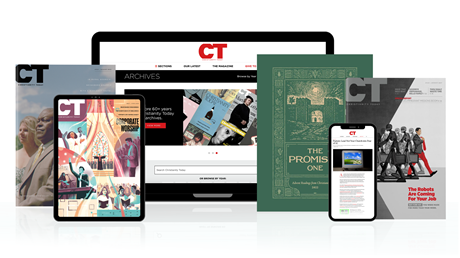 Annual & Monthly subscriptions available.
Print & Digital Issues of CT magazine
Complete access to every article on ChristianityToday.com
Unlimited access to 65+ years of CT's online archives
Member-only special issues
Subscribe
Miers Withdrawal Shows Split Among Religious Conservatives
Miers Withdrawal Shows Split Among Religious Conservatives