Dear folks,
In the last installment of "Grateful to the Dead: The Diary of a Christian History Professor," I took a cue from the Emergent movement and argued that we have to go back to the past to get to the future. (Some Emergents call this sort of thing "Vintage faith"; others, borrowing a phrase from the scholar of historical worship Robert Webber, use the term "Ancient-future faith.")
More specifically, I argued that we need to read the lives of "the saints"—our forebears, who translated the gospel for their cultures by teaching, preaching, and especially living it—for clues to how we should be translating the gospel for our own cultures.
But now we face a serious question: Is the whole idea of "translating the gospel for culture" off-base to begin with?
Recently, thinkers like Stanley Hauerwas (Resident Aliens) and Rodney Clapp (Peculiar People) have suggested just this. These critics have said that a politically directing, culture-shaping role has ensnared and compromised the church from Constantine to the end of Christendom. Depending on who you talk to, that end of Christendom is dated variously, but the important thing is that we have now arrived at a new frontier: The church no longer wields (and—at least potentially—is no longer corrupted by) the power to dictate to the state.
This, to these critics, means that Christians can now once again take our cues not from the powerbrokers of this world—the politicians and "popes" (Catholic or otherwise)—but from the German Confessing Church, the Anabaptists, and ultimately Jesus. In their mold, we can challenge rather than coddle the cultural powers-that-be, jamming the wheels of their corrupt progress where necessary—simply by living the ...
1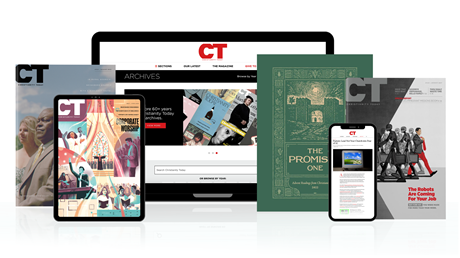 Subscribe to Christianity Today and get access to this article plus 65+ years of archives.
Home delivery of CT magazine
Complete access to articles on ChristianityToday.com
Over 120 years of magazine archives plus full access to all of CT's online archives
Subscribe Now
Is It Wrong-Headed to Translate the Gospel for Culture?
Is It Wrong-Headed to Translate the Gospel for Culture?