The following article is part of our ongoing effort to provide a variety of Christian perspectives on the Israel-Lebanon conflict.
Is war ever justified? Why is there so much suffering and loss of innocent life? Who is right and who is wrong in the ongoing conflict in the Middle East? There are many questions and few answers. Yes, we would like to make it simple, identify what is "right" and stand on that side. Reality, however, is messy.
I live on the coast of the Mediterranean Sea, between Tel Aviv and Haifa, and am, for the time being, out of direct range of the missiles falling north of me. But I do hear the planes and helicopters roaring overhead at all hours. They wake me in the night, and I know they are traveling north to rain bombs on Lebanon—on border villages, Tyre, Sidon, Beirut, the Bakaa Valley. When I call my friends in the northern city of Haifa to see how they are, I hear sirens sounding in the background.
Daily my heart is burdened unto tears with the pain, trauma, and suffering in this region. Hundreds dead, thousands wounded, hundreds of thousands of people uprooted. I do not divide the numbers. We are all—Israelis and Lebanese, Jews and Arabs—going through this together. Everyone is suffering, and to try to compare the suffering of individuals or groups is not only impossible, it is also futile. Suffering is intensely subjective, and it is decidedly personal. My suffering leads me to pray, all the while listening to the news knowing I will never hear the whole story. Above all I try to hear God's heart for the people on both sides of the conflict.
Much has been written about the magnitude of suffering in Lebanon and Israel. War is what it is. It's never sanitary and selective. Always civilians ...
1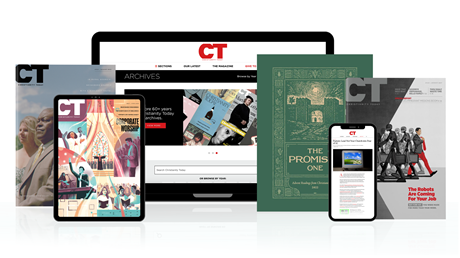 Subscribe to Christianity Today and get access to this article plus 65+ years of archives.
Home delivery of CT magazine
Complete access to articles on ChristianityToday.com
Over 120 years of magazine archives plus full access to all of CT's online archives
Subscribe Now
Reflections from a Messianic Jew in Israel
Reflections from a Messianic Jew in Israel