A few years ago, while visiting an explicitly Christian university, I met two students who said they had been ridiculed for raising a biblical perspective in the classroom. Their travails remind us how diligently most contemporary scholars struggle to separate their pedagogy from their religious faith. American universities are famously in love with the ideology of secularism. On the flip side, they are notoriously skeptical or even hostile toward religion. In his masterful Theology and Social Theory: Beyond Secular Reason, John Milbank defended the primacy of theology for the Christian scholar.
Since Milbank's call, unfortunately, the situation on campuses has worsened. C. John Sommerville, in The Decline of the Secular University, warns that campus life is swiftly bypassing secularism in favor of post-secularism. That is, the appeal to reason is being replaced by the appeal to fashion. The secular university, says Sommerville, "was a flawed concept from the beginning," because it focused on the education of young people without any sense of why they were being educated.
Other voices have presented similar theses, including Harry Lewis, the former dean of Harvard College, in Excellence Without a Soul. What distinguishes Sommerville's argument is his insistence that universities ignore religious voices at their peril. Religion, he contends, has an important perspective to bring. But because today's campuses tend to see religions as retrograde on the hot-button issues, they ignore centuries of serious thought on diverse subjects such as philosophy, history, and cosmology.
Worse still, to the extent that the university becomes post-secular, it will hopelessly flounder at preparing students to use the knowledge they gain. The modern campus, Sommerville says, does nothing to help students ponder the most significant questions in life—that is, the categories that religions believe they can address. Religious studies departments at most major universities do nothing to improve matters. He says professors prefer not to do theology and thus study religion from the outside rather than the inside. As for scientists, Sommerville is troubled by their refusal to take up the questions he finds truly interesting—for example, the ability of some part of the universe (us) to become "aware of itself."
Although Sommerville's concerns might be exaggerated, most of his criticism hits the target. We are questioning, wondering creatures, and Sommerville wants universities to help us question and wonder better. Because the secular project demanded "destroying traditions," it kicked away the props on which might rest answers to the great questions. As the university now becomes post-secular, it replaces those props with a celebration of feeling and "fashionable moralizing."
My date book contains cartoons first published in the New Yorker. One shows a young boy in front of his class, doing arithmetic at the blackboard. He has just written "7 x 5 = 75" and says to his astonished teacher, "It may be wrong, but it's how I feel." There, in a nutshell, is the problem with the post-secular university. Faith is dead, reason is dying, but "how I feel" is going strong. Should we ignore warnings like Sommerville's, "how I feel" will be all there is.
Stephen Carter, a CT columnist, is a professor of law at Yale University.
Related Elsewhere:
The Decline of the Secular University: Why the Academy Needs Religion is available at ChristianBook.com and other retailers.
Stephen Carter's column, Civil Reactions, is available on our site.
Recent Christianity Today articles on higher education include:
What's Next: Higher Education | Uniquely Christian: What evangelical leaders say are the priorities and challenges for the next 50 years. (October 13, 2006)
Public Grievance | Calvin Seminary's first female professor alleges sex discrimination. (October 12, 2006)
Shakeup at Patrick Henry College | New president and academic dean announced after 5 of school's 16 faculty quit in protest. (May 15, 2006)
Arguing for God | Christian college debaters hope to change the world—but first to beat the competition. (April 21, 2006)
The Tiger in the Academy | Asian Americans populate America's elite colleges more than ever—and campus ministries even more than that. (April 1, 2006)
Gay Rights Group Targets Christian Colleges | Schools' responses to Soulforce's Equality Ride will vary widely. (March 9, 2006)
Revival Fire | Christian colleges are among the few places left where traditional revival occurs, and Asbury is the most recent example. (February 24, 2006)
Mark Noll Leaving Wheaton for Notre Dame | Prominent evangelical historian and public intellectual to replace retiring George Marsden. (February 2, 2006)
Have something to add about this? See something we missed? Share your feedback here.
Our digital archives are a work in progress. Let us know if corrections need to be made.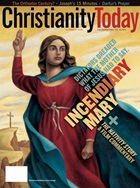 This article is from the December 2006 issue.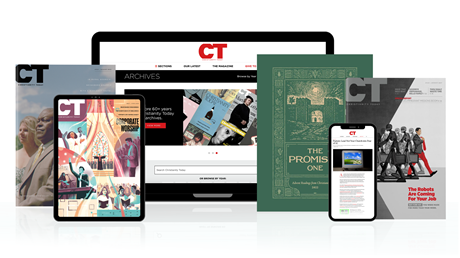 Annual & Monthly subscriptions available.
Print & Digital Issues of CT magazine
Complete access to every article on ChristianityToday.com
Unlimited access to 65+ years of CT's online archives
Member-only special issues
Subscribe
When 7 x 5 = 75
When 7 x 5 = 75