I was recently reminded of the old adage that only your best friends tell you when your breath smells.
Shortly after President Bush announced Samuel Alito's nomination, a senior U.S. senator sympathetic to Christian causes called me. "I know this will sound strange," he began, "but could you get some of your conservative religious friends to downplay their support for Judge Alito?" Their opposition to Harriet Miers, he explained, had actually aided her political prospects. But the day Alito was announced, a pro-life leader boasted, "We are now on the fast track to derailing Roe v. Wade." This kind of talk could kill Alito's chances, the senator warned.
We're seen as doing more harm than good when backing judicial nominees, which tells us that media-driven stereotypes about the Religious Right have stuck. How often have you heard the press talk about the Religious Right wanting to "impose" its views on Americans, even comparing it to the Taliban? It's an outrageous charge, because no private group in a democracy can "impose" views. We Christians simply contend for our position in the open market.
Whether the stereotypes are fair or not, though, it's time to take some of the criticism to heart. I shudder every time I hear triumphalistic statements by Christian leaders, because they feed such fears—and understandably so, when a Christian leader predicts God's wrath on the people of Dover, Pennsylvania, for rejecting alternatives to evolution in their school curriculum. If we are honest, we must admit that we often act as if we're powerful because we have—or say we have—big constituencies. For example, after President Bush's 2004 reelection, Christian leaders argued they deserved payback for delivering the votes for his victory. Some even warned the President that if he didn't support a ban on gay marriage, they wouldn't support his Social Security reforms.
These leaders may have been well intentioned, but this was pure power brokering—the kind that allows our critics to say we're equating the Christian faith with a political agenda. We have to remember that we owe whatever influence we have to the moral authority we derive from serving God, not from the number of names on our mailing list.
To seek political victories in this heavy-handed way is not only a bad witness; it's also unwise. Ultimately, we need both political victories and cultural support. Even if President Bush's judicial appointees tip the Court into reversing Roe v. Wade (as I pray will happen), would there be fewer abortions? Not immediately. The issue would then return to the 50 states, and we'd have 50 battles instead of one. Of course, the law is a moral teacher, but changing the law is an empty victory unless we also change the moral consensus.
To change the culture, therefore, we must learn how to engage the political process more winsomely. It will require a different mindset. We'll need to recognize that we're appealing to hearts and minds, not twisting arms. In fact as well as in appearance, we are not seeking to impose, but rather to propose. We're not demanding something for ourselves; we are inviting a hungry and needy world to come to Christ and find goodness and fullness of life. The Christian church makes a Great Proposal, inviting everyone to the table—regardless of ethnic origin, background, or economic status. We're inviting people to consider a worldview that's livable, that makes sense, in which people can discover shalom and human flourishing.
This means, first, loving those we contend against in the political process. Martin Luther King Jr. said, "Whom you would change, you must first love." Some Christian leaders do get this. Jerry Falwell, whatever else he has done, has gone out of his way to engage the gay community protesting against him. James Dobson set a similar example when protestors surrounded the Focus headquarters.
Second, we offer our strongest witness when we demonstrate that we do love others by fighting AIDS in Africa or the worldwide sex-trafficking trade, or by reforming prisons and prisoners, loving the most unlovable. One New York Times columnist who vehemently opposes our political efforts has nonetheless praised Christians for the work he's seen us perform around the world. When the world sees us working for human rights, we earn moral authority that blunts the "imposing your morality" attacks in the public square.
Our cultural mandate requires us to work for justice and righteousness so that God's creation reflects his majesty and goodness. That includes engaging in politics. But we must remember as we do this that we are proposing a more excellent way to a needy society, and that we do so in love, no matter how much abuse is heaped upon us.
Related Elsewhere:
Related Elsewhere:
Recent Charles Colson columns for Christianity Today include:
Machiavellian Morality | One reason teenagers, among others, are jammed in our prisons. (Sept. 22, 2005)
Article continues below
Verdict that Demands Evidence | It is Darwinists, not Christians, who are stonewalling the facts. (March 28, 2005)
The Moral Home Front | America's increasing decadence is giving aid and comfort to Muslim terrorists. (Sept. 23, 04)
Reclaiming Occupied Territory | The Great Commission and the cultural commission are not in competition. (July 21, 2004)
Societal Suicide | Legalizing gay marriage will lead to more family breakdown and crime. (May 24, 2004)
Evangelical Drift | Outsiders say we're the status quo. Our call is to prove them wrong. (March 29, 2004)
Confronting Moral Horror | It's a witness even the most jaded find impressive. (Feb. 04, 2004)
Have something to add about this? See something we missed? Share your feedback here.
Charles Colson
Charles Colson was the founder of Prison Fellowship Ministries, an outreach to convicts, victims of crime, and justice officers. Colson, who converted to Christianity before he was indicted on Watergate-related charges, became one of evangelicalism's most influential voices. His books included Born Again and How Now Shall We Live? A Christianity Today columnist since 1985, Colson died in 2012.
Previous Charles Colson Columns:
Our digital archives are a work in progress. Let us know if corrections need to be made.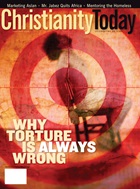 This article is from the February 2006 issue.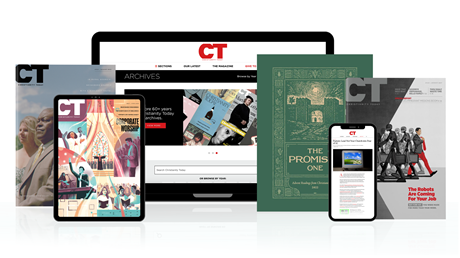 Annual & Monthly subscriptions available.
Print & Digital Issues of CT magazine
Complete access to every article on ChristianityToday.com
Unlimited access to 65+ years of CT's online archives
Member-only special issues
Subscribe
A More Excellent Way
A More Excellent Way