true
Livingston Taylor may get asked on a daily basis about his more famous brother James, but he's certainly found footing outside of that family tree. In folk circles, the soft-spoken Liv was one of the first acts signed to Capricorn Records in 1970 after being discovered by producer/critic Jon Landau (who later managed Bruce Springsteen) and went on to a deal with Epic Records. Along the way he's also collaborated with his brother and longtime friend Carly Simon (who was once married to James), plus hosted the nationally syndicated radio program "This Week's Music." He also teaches a class on performing at the Berklee College of Music and is an artist in residency at Harvard. And all along, he's never been shy about spirituality, incorporating messages of faith into his mainstream music. His latest disc (and first in nine years), There You Are Again, provides his most overt gospel leanings to date, and features some familiar names in both Christian and secular music. During a phone call from the Harvard campus, he shares his convictions, the inspirations behind his new songs, and that famous circle of family and friends.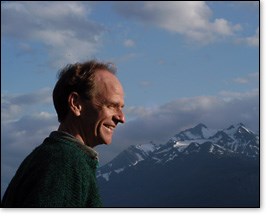 How did this record come together, especially after such a lengthy hiatus?
Liv Taylor I had moved into Harvard University to live as an artist in residence, in one of the dorms basically. I came into that environment and just started writing. Different things would show up, so I wrote as it showed up. I am not so flexible or versatile that I can start writing a song and then don't want to write it anymore. When it shows up, I have to write it down! This record took on an overall spiritual theme, which is not unusual for my music nor is it given my age. I'm 55 and I wrote the record over last two years.
That accounts for two years, but what about the other seven in between albums?
Taylor I spent a lot of that time refilling the well, teaching myself, exploring songwriting and studying the great detail of the great songwriters—Rodgers & Hammerstein, Gershwin, Cole Porter. I got all their sheet music and read through it, which was an adventure and re-exploration of great writing. I also needed to teach myself to play piano better. Eventually that came to this record. It took a year and a half to make, and it was a huge project. Many of the songs I recorded and re-recorded; some of them I recorded three times. I knew it was going to take its own time, and it was ready when it was ready.
What was the motivation behind "Step By Step" (featuring the New Day Jubilee Gospel Choir and an arrangement by Andrae Crouch)?
Taylor I was lecturing high school students, which couldn't have been further way from the world where I came from. I was racking my brain as to how to get through to them and looked throughout the room to find a group of white students and then a core of African-American students all sitting together. I started talking about music as if they were ready to be in the music business. I told them before they got rich and famous, they'd have to be creative and take one step at a time towards it. I asked them, "Are you ready to take it step by step?" So with that desire to find a way to communicate across the broad gulf of age and culture, I created the song's main character—someone who loved getting in and out of trouble. I had to be careful not to get him into such terrible straits that redemption wouldn't be possible, so I set it up as kid who got drunk and was driving a stolen car. I figured I could get him out of that trouble, and it would be a wonderful opportunity to share lines like "Satan has no weapon, no arrow, knife, or sword that'll take away the love of Jesus Christ the Lord."
How about "Tell Jesus (To Come To My House)"?
Taylor I wrote that song with Take 6 in mind and they loved to do it. The concept is about a guy who can't move and is in so much [pain] that he isn't going to church. I really struggled with the words "tell Jesus" because I wondered if it should be "ask Jesus." But that character needed Jesus to come to him—the opening lays it out—since he can't move or get out of the chair. I just had a great time creating that character!
Considering your role as an educator on performance, how can one best connect with an audience, and what is the fine line between making a point and preachiness?
Taylor I love that question and talk about that all the time [in class]. There are certain things we carry onto stage that we can't hide—ethnicity, gender, our age—those things are pretty tough to hide. People see old and white, and I can't change that. That said, I'm not going on stage to talk about what I believe. I'm on stage to be in the company of my beautiful audience that supports me, and I don't want to preach to them.
Depending on where I am—for example, if I'm playing in a church service—then I'm delighted to break out gospel songs. I was at a Methodist church in Hartford, Connecticut, got on piano and I got into "Step By Step," which I wouldn't do if I were playing a nightclub where people are coming to see me as an entertainer. I measure my audience all the time, and I don't like to lead with my religious convictions. Would I hide it? No. Could I go there eventually? Absolutely. In a club I have to gauge it, and sometimes I do "Tell Jesus (To Come To My House)" and it's not a big problem. Given my age and my audience, people know who I am, they love me and they trust me to speak about my spirituality as an expression of gratitude and wonder.
I like to believe that an entertainer can walk in a number of circles. Is that disingenuous? Perhaps, but it doesn't feel that way to me. I'm not going to go into Jesus Christ the first song in a late night show at a club in Baltimore!
Have you ever made an incorrect assessment of your audience?
Taylor I was at a high-end boarding school and had done the morning assembly, which turned out to be a great time there. I was playing a concert that night with a lot of kids there and I did "Tell Jesus." A few people left at the end of that and I thought, "dang, maybe I shouldn't have gone there" because I hadn't properly prepared the crowd to go there.
People always like to ask you about your brother James.
Taylor Let there be no confusion. James Taylor is the greatest. He's not only a wonderful musician, but he's a wonderful and supportive brother. People always want to know if it's difficult being in his shadow. Are you crazy? I'm his brother, and I get to revel in the remarkable music that he makes. I get to be his friend and his confidant. But he's got his life and I've got mine. We spend time together—we love it when we find each other in the same place—but not a great deal of time together. He admires my career, but he doesn't want my career. I admire his and I don't want his career.
In what ways do you bounce ideas off one another?
Taylor First off, we're very competitive when we're showing off to each other various songs we've been writing. For instance, I'll find myself playing a melody and playing it for James. He'll be enjoying it and has to ask me "Do you have lyrics to it?" And I'll look back and say, "Of course," and he'll go, "Oh darn!" That's because the lyrics are the tough thing to write!
How do topics of spirituality come up in your time together?
Taylor We have own spiritual paths, and both of us are very spiritual people, not to mention our beautiful sister Kate. Doing what we do for a living, you need to have some sort of spiritual underpinning because it's so alien where we walk [in the music business]. James an I have a lot of discussion about this topic, and he tends to couch his spirituality more than I do sometimes. On [this record] there are songs overtly gospel and I know he was concerned about those songs. "Livingston, do you want to go there?" Absolutely! What I wrote came to me this way and I'm proud of what I write.
Tell me about your ongoing friendship with Carly Simon.
Taylor Carly and I have known each other since before she knew James. We've known each other for every bit of forty years and used to be in a signing duo together.
Is your continued friendship awkward, considering she and James were once married?
Taylor It isn't awkward for Carly, and it isn't for me. I love Carly and Carly loves me. She's a ferocious advocate and supporter of my music. When I played "Best of Friends" for her, she thought it was beautiful and asked if she could sing this one [with me]. James and Carly share two beautiful children together, but sometimes it's not possible to continue to live together. They can continue to have quality communication, and have really strived for that to benefit the children. This record [which also includes James] speaks a lot to that.
Any last words on this project?
Taylor The thing I'd really love to emphasize is how blessed I feel to have been able to take this journey and to make this record. It's just been a wonderful time in my life!
You can learn more about Livingston Taylor at his official site, www.livtaylor.com. To read our review of his new album, There You Are Again, click here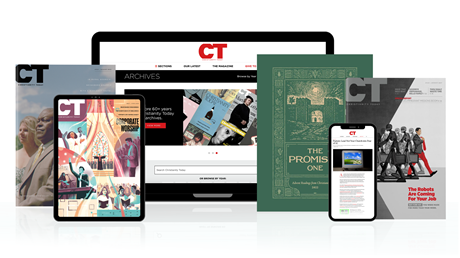 Annual & Monthly subscriptions available.
Print & Digital Issues of CT magazine
Complete access to every article on ChristianityToday.com
Unlimited access to 65+ years of CT's online archives
Member-only special issues
Subscribe
Going Live with Liv
Going Live with Liv