true
The legend of Tristan and Isolde, like many old tales, is shrouded in mystery. There were many versions of this story before the invention of film, and many more thereafter. But there don't appear to have been any significant English-language films about these doomed lovers since the early 1980s, when two such films appeared almost simultaneously. One, Lovespell, starred Richard Burton as King Mark and Kate Mulgrew, now best known as the prickly Captain Janeway on Star Trek: Voyager, as his adulterous wife Isolde. Her lover, Tristan, was played by Nicholas Clay, who seems to have had a monopoly back then on conflicted, amorous knights; that same year, he also played Sir Lancelot in Excalibur.
The time may be ripe, then, for a new movie about these passionate figures of folklore, but Tristan & Isolde is not the best that one could have hoped for. It's not that the film is particularly bad; it just isn't all that good. Much of it is predictable and pedestrian, right from the opening scenes, in which a young Tristan (Love Actually's Thomas Sangster) accompanies his father to a meeting of British chieftains during the early Dark Ages. It seems the Irish are dominating and oppressing the Brits—now there's a switch!—and the leaders of the Picts, the Jutes, the Angles, the Saxons, the Celts, and sundry other ethnic groups believe it is time for their people to unite against the common enemy. The way Tristan's father speaks so hopefully to his son, you just know he's going to die—and sure enough, the Irish attack and scatter the Brits violently. Tristan loses both of his parents, and Lord Marke of Cornwall (Rufus Sewell) loses his hand while saving the boy.
You might think that Tristan would have a lot of psychological ...
1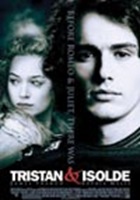 Browse All Movie Reviews By:
Tristan & Isolde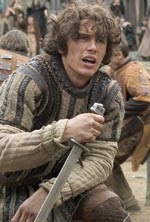 This slideshow is only available for subscribers.
Please log in or subscribe to view the slideshow.