From Thoreau's description of men who lead "lives of quiet desperation" to James Howard Kuntsler's recent castigation of our landscape as a "geography of nowhere" to critics such as Russell Kirk, John Lukacs, and Wendell Berry, dissidents have argued that the American suburban experiment is toxic to the human soul. Joining this tradition is David Goetz.
Raised on a windswept prairie of North Dakota—Goetz once thought he would take over his grandfather's farm only to be told that his grandfather would not "wish that on you"—Goetz ended up in Wheaton, by reputation that most evangelical of suburbs, and his wife's hometown. In his telling, suburban life revolves around competing for what Goetz calls "immortality symbols"—"the four-bedroom home with the Pottery Barn colors, the L.L. Bean underwear and outerwear, the fuel-guzzling truck, the purebred dog, the family pilgrimage to Disney World, and the athletic and scholarship-bedecked college-bound freshman."
For Goetz, the defining ethos of suburbia is catering to "the overindulged self" in an "environment of security, efficiency, and opportunities," all of which create a faux spirituality among Christians who live there. According to Goetz, their faith is really little more than busy avoidance of reality. The false image of the "good life" offered by the suburbs creates what Goetz calls a "bloated, tiny soul." Goetz's harsh judgment is tempered by his admission of his own acute sensitivity to what others think of him and his guilty joy in finally getting that SUV.
In the swamp with us, Goetz offers several spiritual disciplines to fight back—including solitude, repentance, commitment, rest, service, and friendship—all starting with "the simple admission that the suburbs are an illusion." Death by Suburb is best when Goetz deals head on with the central issue confronting suburban living and its soul-sucking power—suffering and its corresponding liberation to the sweetness of a life abandoned to Christ.
The real spiritual battle, according to Goetz, is overcoming the illusion. Because suburban life so privileges the self—its instant gratification, its desire for greener pastures always over the next fence, its search for ease and comfort—the Christian life aimed at crucifying the old man of sin is handicapped, perhaps fatally. Goetz recognizes that the principle of self-love at work in suburbia manipulates Christian desires and offers the illusion of spirituality and religion as just one more product to be acquired.
Goetz's suburban experience, which he mines to give the book much of its strength, also proves to be its greatest weakness. For Goetz is, apparently, not interested in calling anyone to actually sacrifice the structures of suburbia. "I don't need to escape the suburbs," he tells us. "I need to find Jesus here."
Well, yes and no. In an effort to make it clear that the sin and illusion reside inside of us, not in external trappings, Goetz underestimates the "cult" in culture, the gravitational pull the places, habits, and structures of our lives exert on our souls. In the quest to "find Jesus," much, perhaps everything, may hinge on the environment of the hunt.
The problem Goetz runs into is his unwillingness to offer the prescription of Christ: If your eye causes you to sin, pluck it out. If suburbia is a spiritual "Alcatraz," as Goetz describes it, I suggest literal escape plans, even if they must be carried out patiently over the course of a lifetime. Instead, Goetz advises the inmates to live a disembodied spiritual life as the only "escape" available. But we are creatures, the material world is ever present with us, and Goetz's solution, while perhaps sufficient for a few saints, is unworkable for the rest of us, who require an external and embodied expression of life ordered under God.
Caleb Stegall, an attorney and editor of The New Pantagruel website, lives with his family in rural Kansas.
Related Elsewhere:
Death by Suburb is available from Christianbook.com and other book retailers.
Also posted today is an interview with author Dave Goetz.
More about Goetz is available from his website. He is president of CZ Marketing. His article, "Suburban Spirituality" is available on our site.
Lauren F. Winner reviewed Goetz's book for Books & Culture, along with Al Hsu's The Suburban Christian. Hsu has a blog with the same name.
Managing editor Mark Galli introduced Goetz in this Inside CT.
Caleb Stegall is editor of The New Pantagruel.
Other articles examining suburban spirituality from Christianity Today and our sister publications include:
Religion in the 'Burbs | An interview with R. Stephen Warner, sociologist of religion at University of Illinois at Chicago. (June 23, 2003)
The Bobo Future | "Bourgeois bohemians" wield inordinate power over how we think about consumerism, morality--and faith itself (July 25, 2000)
You've Got Mail | A letter Jesus might write to the suburban church of North America (Eugene H. Peterson, Christianity Today, Oct. 25, 1999)
The Cost of Living in a Suburban Paradise (Deborah Windes, Books & Culture, Jan/Feb 1998)
When Your Neighborhood Changes You | How three Twin Cities churches have adjusted to reach their rapidly changing community (Leadership Journal, Spring 2003)
Have something to add about this? See something we missed? Share your feedback here.
Our digital archives are a work in progress. Let us know if corrections need to be made.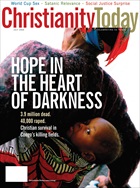 This article is from the July 2006 issue.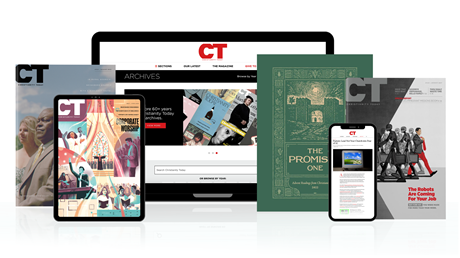 Subscribe to Christianity Today and get access to this article plus 65+ years of archives.
Home delivery of CT magazine
Complete access to articles on ChristianityToday.com
Over 120 years of magazine archives plus full access to all of CT's online archives
Subscribe Now
Grand Illusions
Grand Illusions