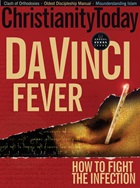 This article is from the June 2006 issue. Subscribers can read all of CT's digital archives.
EVERYTHING FLOWS AND stays. You can't step twice into the same river.
Heraclitus, quoted in Plato, Cratylus
IT IS NEVER RIGHT to do wrong or to requite wrong with wrong, or, when we suffer evil, to defend ourselves by doing evil in return.
Socrates, quoted in Plato, Crito
IS THAT WHICH IS HOLY loved by the gods because it is holy, or is it holy because it is loved by the gods?
Plato, Euthyphro
WHERE SOME PEOPLE are very wealthy and others have nothing, the result will be either extreme democracy or absolute oligarchy, or desperation will come from either of those excesses.
Aristotle, Politics
IN THE COUNTRY of the blind, the one-eyed man is king.
Desiderius Erasmus, Adages
NEW OPINIONS are always suspected and usually opposed without any other reason but because they are not already common.
John Locke, An Essay Concerning Human Understanding
WHAT REALLY COUNTS in life is that at some time you have seen something, felt something, which is so great, so matchless, that everything else is nothing by comparison, that even if you forgot everything, you would never forget this.
Søren Kierkegaard, Journals and Papers
IT IS GOD who is the ultimate reason of things, and the knowledge of God is no less the beginning of science than his essence and will are the beginning of beings.
Gottfried Wilhelm Leibniz, Letter on a General Principle Useful in Exploring the Laws of Nature
SO ACT as to treat humanity, whether in thine own person or in that of any other, in every case as an end withal, never as a means only.
Immanuel Kant, Fundamental Principles of the Metaphysics of Ethics
HE WHO FIGHTS with monsters might take care lest he thereby become a monster. And if you gaze for long into an abyss, the abyss gazes also into you.Friedrich Nietzsche, Beyond ...
1
Our digital archives are a work in progress. Let us know if corrections need to be made.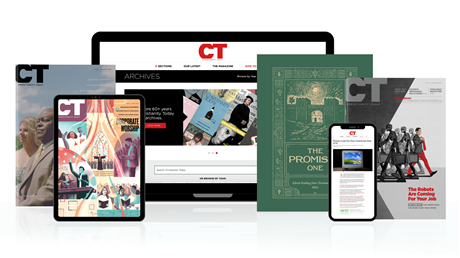 Subscribe to Christianity Today and get access to this article plus 60+ years of archives.
Home delivery of CT magazine
Complete access to articles on ChristianityToday.com
Over 120 years of magazine archives plus full access to all of CT's online archives
Subscribe Now
Philosophers' Potpourri