If the three great arenas of Christian temptation are money, sex, and power, J. David Kuo has now written compelling books about two of the three. His first book, Dot.Bomb, was a memoir of greed and fear as an executive at a doomed Internet company, ValueAmerica. His latest book, Tempting Faith, recounts the story of the White House Office of Faith-Based and Community Initiatives. It has turned heads with Kuo's claim that the office courted and exploited evangelicals and ethnic minority Christians while delivering very little of its original agenda for "compassionate conservatism," and with Kuo's call for Christians to take a two-year fast from political action (though not from voting). Amy Black reviewed Kuo's book for Christianity Today sister publication Books & Culture; here CT contributing editor Andy Crouch talks with Kuo about faith, power, and tell-all memoirs.
Let's begin by talking about the response so far to Tempting Faith.
Well, one MSNBC reporter got an early copy of the book, and his piece defined the coverage. Every single piece, every column, every comment for the first several days after the book was released was based on a very few passages he pulled out, saying that people in the White House called religious leaders "goofballs."
I never expected that would be the thing that would end up defining media coverage, because frankly anybody who is honest and has done Republican politics inside Washington for the last 20 years knows that social conservatives and evangelicals are mocked. This is much like expressing shock over gravity. But that's the stuff that got picked up.
Honestly, when I read the book, none of that struck me as particularly surprising at all. But there is a sense that it was surprising to you. ...
1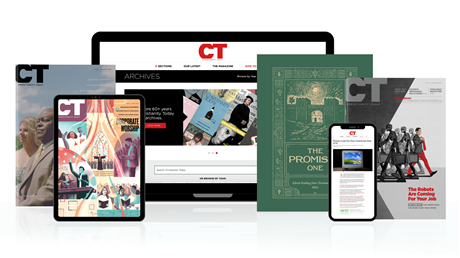 Find hope and historical insight. For a limited time, explore 60+ years of CT archives for free!
Daily devotions from Timothy Dalrymple during this pandemic.
Hundreds of theology and spiritual formation classics from Philip Yancey, Elisabeth Elliot, John Stott, and more.
Home delivery of new issues in print with access to all past issues online.
Join now and get print issues access to archive PDFs.
Blinded by Bush?
Blinded by Bush?