As I consider God's Continent: Christianity, Islam, and Europe's Religious Crisis (Oxford), it occurs to me that there are at least two kinds of contrarians.
The first attaches herself to popular ideas and counters them in a parasitic quest for publicity. The other looks for complexity in everything and (often aided by a group of research assistants) does the homework necessary to verify or challenge popular notions within his field.
Philip Jenkins, professor of history and religious studies at Pennsylvania State University, fits the second category.
His first tome in a trilogy on the future of Christianity, The Next Christendom, served Western Christianity an eviction notice from the corner office of global Christendom in order to make room for its darker-skinned and modestly dressed replacement. His second installment, The New Faces of Christianity, explained that Christians in the global North get a skewed perspective from African or Asian churches: We read their works of liberation theologies, womanism, feminism, and black theology, while the more representative works—on healing, spiritual warfare, exorcism, missions, and evangelism—tend to get ignored by seminary bookstores.
And now, in the trilogy's final tome, God's Continent, Jenkins issues a nuanced au contraire to prominent voices who have declared, in one way or another, that Europe is becoming Eurabia. Or, in the words of the Turkish immigrants Jenkins quotes yelling at their Catholic neighbors in Germany, "We're going to outbirth you!"
Not so fast. Jenkins tempers the fears of scholars, such as Bernard Lewis, who has predicted that by 2100 Europe will have a Muslim majority. "Nobody can deny that European nations in coming decades will have to take account of aspects of Muslim culture, or rather of the north African and Asian cultures brought by Muslim immigrants," Jenkins writes, "but that is quite different from envisioning wholesale Islamization."
He acknowledges that George Weigel, in The Cube and the Cathedral: Europe, America, and Politics Without God, has good reasons to lament that European Christians aren't able to replace themselves through natural increase and to decry the preamble to the European Union's constitution, which found no room to include as much as one word signaling the continent's Christian heritage.
But while immigration in Europe means more Muslims—unlike in the U.S., where immigration means more Christians—Jenkins holds out some hope about the "decades of culture wars" facing the continent. Unlike Weigel, Jenkins doesn't underestimate informal, evangelical, postmodern, non-Catholic, and non-white versions of Christianity. He sees Christianity where Weigel tends not to look—for example, amid poor Pentecostal immigrants. Jenkins also points to the existing European pressure for tolerance and to the diversity within the Islam that's moving north. Only time will tell if he is underestimating radical Islamists.
Jenkins speculates that "the advent of Islam might also be good news for European Christianity." It will force European states to "take account of the far more numerous presence of Christianity."
See? The cup is half full.
Agnieszka Tennant, CT editor at large.
Related Elsewhere:
God's Continent: Christianity, Islam, and Europe's Religious Crisis and an excerpt are available from ChristianBook.com and other retailers.
Richard Neuhaus reviewed the book in First Things.
Tennant wrote about faith and secularism in France in a 2005 cover story. More articles about Europe and the French Reconnection are available on our site.
Our coverage of Jenkins' previous book The New Faces of Christianity: Believing in the Bible in the Global South (Oxford) includes an excerpt and:
God's Word in an Old Light | Philip Jenkins on how global South Christians read the Bible. (December 5, 2006)
Downward, Outward, Later | A superb new history of Christianity. (Philip Jenkins, Books & Culture, September/October 2006)
Companions of Life | A supple faith. (Philip Jenkins, Books & Culture, March/April 2007)
The New Faces of Christianity won one of Christianity Today's 2007 book awards.
Other articles on Global South Christianity include:
First Church of Prosperidad | Arlene Sanchez Walsh on the African-style prosperity gospel right in our backyards--in immigrant Latino churches. (July 6, 2007)
Global Ultimatum | The larger meaning of Anglican leaders' demand that the Episcopal Church change its ways. (March 16, 2007)
Out of Africa | The leader of nearly 18 million Nigerian Anglicans challenges the West's theology and control. (July 2005)
It's a Small Church After All | Globalization is changing how Christians do ministry. (November 6, 1998)
Turning the World Upside Down | The coming of global Christianity. (March 1, 2002)
Have something to add about this? See something we missed? Share your feedback here.
Our digital archives are a work in progress. Let us know if corrections need to be made.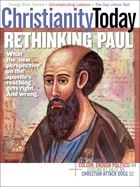 This article is from the August 2007 issue.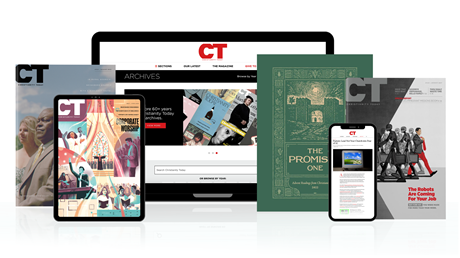 Subscribe to Christianity Today and get access to this article plus 65+ years of archives.
Home delivery of CT magazine
Complete access to articles on ChristianityToday.com
Over 120 years of magazine archives plus full access to all of CT's online archives
Subscribe Now
Allah's Continent?
Allah's Continent?