Not long ago, topics like textual criticism and the extra-biblical Gospels elicited yawns from my seminary students. I went through the obligatory motions of covering these staples of New Testament study, knowing that no matter how hard I tried, questions would be rare and engagement minimal.
All that has changed. Topics like the James ossuary and the Gospel of Judas have hit Times Square, not only pricking the attention of seminary students, but also garnering coverage from journalists and culture-watchers, from CBS News's traditional news team to 360 Degrees's Anderson Cooper.
In the last five years, numerous books on early Christian history have made the bestseller lists. Specials on figures like Jesus and Constantine are produced at a rate that could fill historical cable channels around the clock. And when People magazine weighs in on movies like The Passion of the Christ, you know something new is happening in the world of religion news.
We are seeing a growing public interest in Jesus and the early church. There are two kinds of presentations on these topics: scholarly books and "new find" announcements. Both kinds need our attention because the way this information is released is changing, making it more difficult to tell the difference between fact and fiction. Every Christmas and Easter season, a "blockbuster" story proclaims the need to redefine Christianity. (This Christmas season, the media is touting a book by liberal scholars Marcus Borg and John Dominic Crossan titled, The First Christmas: What the Gospels Really Teach About Jesus's Birth.) I tell my students to take their inoculation shots and get ready to engage.
When I started my teaching career, scholars' books were usually fact-checked and peer-reviewed by other experts before being released. And it was rare for scholars to summarize the results of one side of a scholarly debate and take their results directly to the public, as Borg and Crossan have done and are doing again. Of course, there is nothing wrong with this approach, as it is part of open discussion in the public square. But we must recognize that what is presented as the "scholars' point of view" in national magazines and on TV specials is often only some scholars' point of view.
The Net, cable TV, and the increasing popularity of books on such topics have given the public fresh and more direct access to these debates. When stories and claims are taken directly to the public—and often there is a great deal of money to be made in breaking the "news"—it is crucial that both sides of the debates get heard as scholars go back and forth on topics as formative as Jesus' identity. My word to you when you hear about scholars revealing new things about Jesus is simply to check it out. Make sure you get the rest of the story when the "new, industrial-strength" Jesus is presented.
As for archaeological finds about Jesus, the way these are shared with the public is also changing. News conferences make the point directly to the public, bypassing the usual vetting by peers of distinct persuasions that used to occur in the initial rounds of scholarly debate. Often, fact-checking is minimal. This March I appeared on the Discovery Channel's Koppel on Discovery, alongside William Dever, to critique the Jesus family-tomb story. Dever and I differ on how we handle the Bible, but we agreed on this find. The research highlighted in the special sidestepped any normal vetting and gave archaeology a bad name. Dever saw it as pure hype. Although I agreed with him, I thought to myself, Things will never go back to the way they were.
Media today pour forth speech at a nonstop rate. All it takes to make an exposé of biblical history is the money to film someone with a Dr. before his or her name, a few "experts" on ancient Near Eastern history, footage of exotic locales, and pan shots of the history of biblical paintings. Voilà. You have a special that fills the "black holes" of public knowledge about the Bible. It can make for compelling TV viewing, as facts and interpretations are mixed and matched in a way sure to generate water-cooler discussions around the country—quite a change from times when religion was a matter of hushed, private discussion.
This new media reality has introduced what I call "conversation stoppers" for Christians. Conversation stoppers are those questions that nearly everyone on the street knows to ask when the sensitive subject of Jesus comes up. They might say, "Well, what about all those other Gospels that never made it into the Bible?" Or, "Don't you know that history is written by the winners, and now that we can hear the losers, we need to revise the Bible's story?"
As I've traveled the country during the past few years, tackling such questions, I've gotten the sense that the church is not prepared for the opportunities created by media chatter. Whether it's allegations that The Passion of the Christ is anti-Semitic or that Jesus married and had a daughter in France, many of us struggle to know how to respond.
What Christians often do is get angry or talk about the media's attempt to undercut our faith. Neither reaction accomplishes much. The media are simply reporting on the topics being raised and discussed in the public square. In sum, they're doing their job, albeit often with a specific agenda in mind. How should the church respond?
Pastors: Church leaders need to do a better job of teaching not only what is in the Bible, but what is going on around the Bible. How many churchgoers know the history of the Canon? Works by F. F. Bruce and Bruce Metzger tell that story well. How many churchgoers understand the debate swirling around the "lost" Gospels? Books by Ben Witherington (The Gnostic Code), Craig Evans (Fabricating Jesus), Dan Wallace (Reinventing Jesus), and me (The Missing Gospels) address these issues for a popular audience.
Individuals: Rather than seeing new media reports as conspiracies to rail against, why not see them as opportunities to discuss faith with friends and neighbors who will find them intriguing? Only we mustn't do so with an angry or dismissive tone. Rather, we ought to respectfully explain the historic Christian view. Becoming equipped for such discussions may require seminars organized by local churches. Imagine churches working together to help believers contend for the truth in their communities.
Seminaries: Our theological schools need to restructure the way they teach Bible courses. They need to move from a Sergeant Friday "just the facts" approach on authorship and dating of biblical and extra-biblical books to one that puts these issues in historical context and lays them against the backdrop of competing theories. In a day when many schools are neglecting these types of courses, there is an even greater need for church leaders to know the background of each scriptural book, because masses of people are engaging Christianity at this point. It's not only senior pastors who need this training, but youth leaders, as well. How many high school students are prepared for what they will hear about Christianity and the Bible in college classrooms?
As a movement: We need to produce our own first-class documentaries to be aired on TV channels outside of Christian broadcasting. Just a few years ago, Christian entertainment and media was a $4 billion industry. A mere .002 percent of that money could provide the $8 million it would likely cost to produce a quality documentary for primetime airing once a year. Most of us can find an extra .002 percent in our budget for a worthy cause, and organizations like the National Religious Broadcasters are well equipped to pull together the media talent and scholarly expertise needed for such projects. The resulting programming would be intended both for believers and for a broader audience, addressing issues of the Bible and Christian history in factual and engaging ways.
We need to understand that public discussion of the Christian faith has changed—permanently. So the next time you hear an earth-shattering announcement about Jesus from the media, don't get angry. Rather, take three deep breaths, sit down with your Starbucks coffee, and watch how the announcement is treated on blogs and other media. Above all, prepare yourself for the opportunities it presents.
This is how religious news comes to us now. It requires a fresh response.
Darrell Bock is research professor of New Testament studies at Dallas Theological Seminary and the author, most recently, of Dethroning Jesus: Popular Culture and the Quest to Unseat the Biblical Christ (Thomas Nelson, 2007).
Related Elsewhere:
CT's previous coverage of media and Jesus:
Q&A: Darrell Bock | CT spoke with Bock, Dallas Theological Seminary research professor of New Testament and author of the forthcoming The Missing Gospels (Nelson), about the stir caused by the Gospel of Judas release in early April. (June 1, 2006)
A Faith Tailored Just for You | The hoopla over the Gospel of Judas is both absurd and revealing. A Christianity Today editorial (May 10, 2006)
Jesus Out of Focus | The Da Vinci Code is raising issues that go to the heart of the Christian faith—and it's starting to confuse us all. (June 1, 2006)
The Judas We Never Knew | Disgraced disciple actually conspired with Jesus, according to newly released Gospel of Judas. Should we believe it? (April 6, 2006)
The Jesus and Judas Papers: A Look at Recent Claims about Jesus | Questions about history may be sincere, but make no mistake: There is an agenda at work. (April 13, 2006)
Leading with Conclusions | Much of Jesus scholarship is about neither the historical Jesus nor good scholarship. (April 29, 2002)
Historical Hogwash | Two books—one new, one newly reissued—debunk false claims about the "real" Jesus. (July 13, 2001)
What Did We Want? A Say in Hollywood! When Are We Getting It? Now! | The BBC's digital Jesus, and other articles from mainstream media sources around the globe."
Christianity Today Movies and Christian History & Biography have websites devoted to the Da Vinci Code.
The Gospel Code, Fabricating Jesus, Reinventing Jesus, and The Missing Gospels are available from ChristianBook.com and other retailers.
Have something to add about this? See something we missed? Share your feedback here.
Our digital archives are a work in progress. Let us know if corrections need to be made.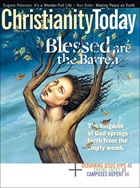 This article is from the December 2007 issue.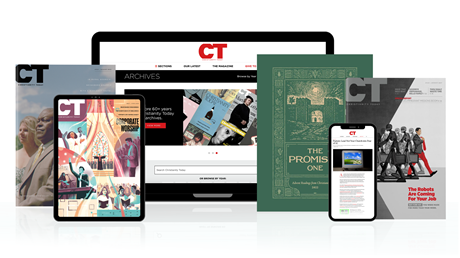 Annual & Monthly subscriptions available.
Print & Digital Issues of CT magazine
Complete access to every article on ChristianityToday.com
Unlimited access to 65+ years of CT's online archives
Member-only special issues
Subscribe
When the Media Became a Nuisance
When the Media Became a Nuisance