I spent last fall chasing a suitcase from city to city on tours of the U.K. and U.S., promoting my new book on prayer. Along the way, I got a bird's-eye view of the church, and among my observations, the following stand out.
Christians in Great Britain seem more serious about their faith than their counterparts in the U.S. In a nation where only 6 percent of the population attends church, there is no overlay of cultural Christianity and no social advantage to church affiliation. As I have noticed in other countries, when Christians constitute a tiny minority, they are more likely to work together, too. With their impressive infrastructure, American churches tend to do things on their own or work within a denomination. One more difference: British audiences still hunger for content, whereas in America content goes over best when enwrapped in entertainment.
If you drew your conclusions from CNN, you would view Christians, and especially evangelicals, as a voting bloc to be manipulated by politicians, with news about them punctuated by the occasional sexual scandal. Go out in person, however, and you will meet countless people of faith who are sincerely trying to follow Jesus even when it cuts against the grain of culture.
One of my trips took me to the heart of Amish country, a few miles from the site of the Nickel Mines school massacre. News about the tragedy faded quickly in the U.S., but not worldwide. International readers were fascinated by a group who eschewed modern dress and conveniences and who responded in such an un-American fashion to an act of violence.
Indeed, 2,400 articles in the world press featured the theme of forgiveness. More than half of those who attended the murderer's funeral were Amish. "We sin, too," they said, embracing the widow of the man who killed their children. "Didn't Jesus tell us to forgive others as God has forgiven us?"
I met ordinary Christians who devote themselves to helping diverse groups of people, from the homeless in Pennsylvania and school dropouts in inner-city New Jersey to Asian students at Harvard and Silicon Valley executives. American churches mobilize thousands of such ministries, not to mention mission trips to less developed countries. Few of these activities get coverage on CNN.
My, how church architecture has changed! I spoke at a 300-year-old church in Connecticut that Jonathan Edwards attended as a teenager. It retains the wooden, pew-lined boxes that used to be rented to families who would sit together in a square around a heater. As a result, half of the listeners have their backs to the speaker. Across the continent in California, churches are rehabbing warehouses and strip malls, installing plush seats and giant video screens on which to project praise choruses.
The world is full of pain. The prosperity promised on religious television must exist in some alternate universe from what I encounter as I visit churches in person. For all its faults and failures, the church offers a place to bring wounds and to seek meaning in times of brokenness and struggle.
An older man with a lush beard who walked with a shuffle mumbled to me, "God gave me Parkinson's disease. How can I possibly think he listens to what I have to say in prayer?"
A woman told of praying with desperation during her 19 years in an abusive marriage, "Lord, if someone is killed by a drunk driver, let it be my husband."
I met a woman afflicted with multiple sclerosis, shockingly young, who limped up to tell me she was learning all she could about prayer because the disease was progressing so fast that soon she would be able to do little else.
I heard of suicides, birth defects, children hit by trucks, and teenagers raped. One woman, now an ordained minister, spoke of a dark period after her son died when for 18 months she could not bring herself to pray. She cried out one day, "God, I don't want to die like this, with all communication cut off!" Even so, it took her 6 more months before she could pray again.
In one meeting, a 20-year-old came to the microphone and chided me for not taking literally the Bible's promise about faith that can move mountains. I agreed I needed a larger dose of such childlike faith, yet at the same time, I could not dishonor the pain of suffering people by telling them their faith is somehow defective.
From such souls, I learn that life is not a problem to be solved but a mystery to be lived. Prayer offers no ironclad guarantees, just the certain promise that we need not live that mystery alone.
Related Elsewhere:
Recent Philip Yancey columns include:
A Tale of Five Herods | If you had five minutes with the President, what would you say? (December 28, 2006)
Middle East Morass | Learning to regard people in light of what they suffer. (November 20, 2006)
Grappling with God | Prayer sometimes feels like a hug and a stranglehold at the same time. (October 20, 2006)
Postcard from Africa | Where hope and despair live side by side.(September 1, 2006)
The Lure of Theocracy | As we flee decadence, we must watch where we step.(July 1, 2006)
A Long, Warm Glow | A respected evangelical elder on the life of faith. (May 1, 2006)
Have something to add about this? See something we missed? Share your feedback here.
Philip Yancey
Philip Yancey is editor at large of Christianity Today and cochair of the editorial board for Books and Culture. Yancey's most recent book is What Good Is God?: In Search of a Faith That Matters. His other books include Prayer (2006), Rumors of Another World (2003), Reaching for the Invisible God (2000), The Bible Jesus Read (1999), What's So Amazing About Grace? (1998), The Jesus I Never Knew (1995), Where is God When It Hurts (1990), and many others. His Christianity Today column ran from 1985 to 2009.
Previous Philip Yancey Columns:
Our digital archives are a work in progress. Let us know if corrections need to be made.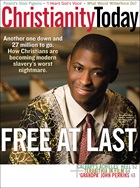 This article is from the March 2007 issue.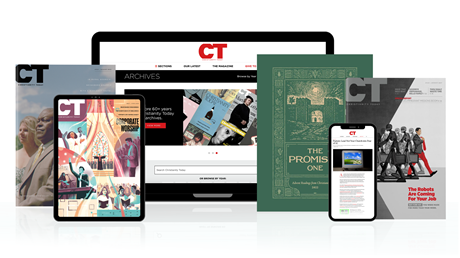 Annual & Monthly subscriptions available.
Print & Digital Issues of CT magazine
Complete access to every article on ChristianityToday.com
Unlimited access to 65+ years of CT's online archives
Member-only special issues
Subscribe
Not What It Seems
Not What It Seems