These are anxious days in the trenches of the culture war. The Federal Marriage Amendment is dead. A rollback of President Bush's restrictions on embryonic stem-cell research appears likely after he leaves office. Human cloning looms ominously.
What's more, Christians who speak publicly on these vital causes are called theocrats and worse. This faith-hostile context makes productive debate over contentious issues, such as global warming, ever more difficult among evangelicals.
Little wonder, then, that evangelicals who dispute the cause of and remedy for global warming are critical of fellow evangelicals who signed the Evangelical Climate Initiative (ECI) statement last year. They have three complaints, outlined in a March letter to L. Roy Taylor, chairman of the board of the National Association of Evangelicals (NAE). First, they believe too many evangelicals are uncritically joining the global-warming campaign. Second, they criticize the campaign for adding another priority to our crowded agenda, shifting emphasis away from "the great moral issues of our time." And third, they argue that evangelical leaders lack "the expertise to settle the controversy, and that the issue should be addressed scientifically and not theologically."
The letter, signed by Focus on the Family founder James Dobson, Tony Perkins of the Family Research Council, Don Wildmon of the American Family Association, and more than 20 other conservative Christian leaders, also attacks Richard Cizik, the NAE's vice president for governmental affairs, for his vocal public stance on global warming.
The letter accuses Cizik of orchestrating a "relentless campaign," speaking "without authorization for the entire organization," and advancing "his own political opinions as scientific fact." It concludes, "If he cannot be trusted to articulate the views of American evangelicals on environmental issues, then we respectfully suggest that he be encouraged to resign his position with the NAE."
All Spheres of Life
There are many problems with the letter, not least being that the signatories, as they acknowledge, don't even belong to the NAE. Does Dobson think it would be appropriate for members of the NAE to call publicly for his resignation?
But the letter's most troubling assumption is that a conservative approach to social issues represents the sum total of the NAE's mandate and the evangelical political calling. Citing USA Today, the letter notes, "We believe that some of [the secular media's] misunderstanding about evangelicalism and its 'conservative views on politics, economics, and biblical morality' can be laid at Richard Cizik's door." Actually, restricting evangelicals to the narrower agenda of "conservative views on politics, economics, and biblical morality" is the bigger problem. This plays into convenient mainstream stereotypes of Christians being obsessed with sexual issues or pawns of the Republican Party.
It also underestimates the scope of modern evangelicalism, as well as Christ's call for us to be salt and light in all spheres of life. Historically, Christian leaders from John Chrysostom to William Wilberforce to Carl F. H. Henry have addressed a broad array of issues. They did not give in to fear of diluting the gospel message, nor did they make common cause with non-Christians uncritically. While some Christians may question global warming, none can doubt our responsibility to be stewards of God's creation.
In response to the letter, the NAE board pointedly reaffirmed its 2004 document, "For the Health of the Nation: An Evangelical Call to Civic Responsibility." This text lists environmental stewardship (although not specifically global warming) among seven key evangelical priorities. The others are religious freedom, the family and children, the sanctity of human life, the poor, human rights, and peace in a violent world.
The NAE, which represents 60 denominations, has not taken the public stand on global warming that Cizik has. While Cizik should practice discretion in his private remarks (as should any public figure), confusion over whom Cizik is representing on this issue is inevitable, no matter how many times he tells reporters he speaks only for himself.
And yes, as the letter notes, evangelicals have not reached a consensus on the magnitude of global warming, its causes, or the remedy. So? Evangelicals don't agree about the Iraq War or the formula for immigration reform or even the best strategy to halt abortion. No evangelical group—Right or Left—can claim to represent all evangelicals. Even the NAE, while formally representing 45,000 churches, does not imagine that all those churches have bent the knee to every item in its "Call to Civic Responsibility." Every evangelical social-political ministry has a unique constituency and a unique calling. Add to this the ambiguous nature of social reform, and it's easy to understand why evangelicals sometimes find themselves in political disagreement.
This diversity—even if it risks misunderstanding in the media—is something we should celebrate. That a wide spectrum of evangelicals feel called to engage in social justice is good for evangelicalism, the nation, and the world. But determining priorities and strategies is a matter of prudential judgment, and anyone who thinks they have the very mind of God on any matter should take heed.
Evangelicals from the Left, Right, and center are wise to heed Paul's words: "If the whole body were an eye, where would the sense of hearing be? If the whole body were an ear, where would the sense of smell be?" (1 Cor. 12:17).
So let's stop questioning each other's evangelical credentials and just do the work we believe God has called us to.
Related Elsewhere:
Christianity Today reported on evangelicals' views on global warming and the letter calling for Cizik's resignation in "Climate Change Is Here to Stay"
Recent Christianity Today articles about Dobson, Cizik, and the NAE include, 'NAE Endorses Statement Against Torture' and 'Dobson, Others Seek Ouster of NAE Vice President'.
"Enough Bullying," a 2002 editorial, also talks about conflating politics with Christianity.
Recent Christianity Today editorials include:
Abortion Overreach | Today's Supreme Court decision again shows that the all-or-nothing strategy is not the way to go. (April 18, 2007)
'Safe Sex' for the Whole Nation | Why mandating the HPV vaccine is not a good idea. (March 22, 2007)
Love Your Muslim as Yourself | We remain woefully ignorant about the world's second-largest religion. (March 16, 2007)
The Slope Really Is Slippery | Why we struggle to gain our moral footing in bioethics. (March 1, 2007)
What Would Wilberforce Do? | The 19th-century abolitionists have much to teach us about politics today. (February 19, 2007)
The New Intolerance | Fear mongering among elite atheists is not a pretty sight. (January 25, 2007)
What Iraq's Christians Need | Two strategies to build up the church in the war-weary nation. (January 22, 2007)
Go Gently into That Good Night | Fear of mortality lies at the root of our bioethics confusion. (January 2, 2007)
Have something to add about this? See something we missed? Share your feedback here.
Our digital archives are a work in progress. Let us know if corrections need to be made.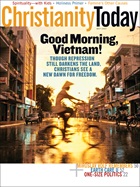 This article is from the May 2007 issue.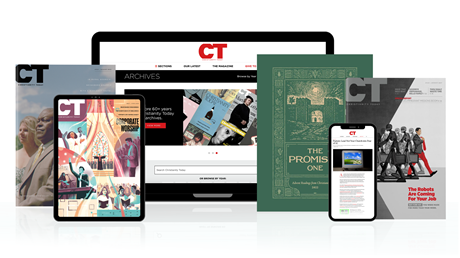 Subscribe to Christianity Today and get access to this article plus 65+ years of archives.
Home delivery of CT magazine
Complete access to articles on ChristianityToday.com
Over 120 years of magazine archives plus full access to all of CT's online archives
Subscribe Now
One-Size Politics Doesn't Fit All
One-Size Politics Doesn't Fit All