South Korean Christians are having second thoughts about their approach to overseas missions as they pause to reflect on the 43-day hostage situation that left two men dead. Church leaders say they will still go forward with the gospel, but with more caution and wisdom.
"Remorse is the face of the church," Park Eun-jo, senior pastor of Saemmul Church, told Christianity Today. Located in the Seoul suburb of Bundang, his Presbyterian congregation, which sponsored the trip to Afghanistan, has a weekly attendance of about 5,000 people.
Expressions of remorse were apparently not enough. Criticism of the church and the Korean missions movement, already strong during the hostage crisis, reached a fury once the hostages were freed. Park sent a letter of resignation to the church in September. Even though the church refused to accept it, Park said he was leaving Saemmul for a month to pray.
The 23 church volunteers were abducted by the Taliban in July while traveling in Afghanistan on a medical-aid trip. The South Korean government negotiated for the group's release in August, but only after the Taliban had killed two members of the group, including a Saemmul Church pastor. There is widespread speculation that a ransom as high as $20 million was paid, but the only announced terms of the deal were South Korea's agreement to ban missionary travel to Afghanistan and to withdraw its troops from Afghanistan.
Park, who spoke to CT before entering seclusion, wants the church to send more missionaries to Muslim countries and to Afghanistan after the ban is lifted.
"We believe that this is God's providence leading us to other Muslim countries," he said. "I don't want this to be a stumbling block for missions."
Nevertheless, there is concern that the ordeal embarrassed South Korea internationally, and that this may have hurt the church's witness domestically.
"Koreans, particularly those who are not receptive to Christianity, are very emotional and critical about this incident," Park said. "Because of the hostage situation, people withheld their opinions, but since they are released, people are now really letting us have what they think."
South Korea has been known for its zeal for missions; it sends out more missionaries than any other country except the United States. The country currently sends about 1,000 new missionaries every year, according to Steve Moon, director of the Korea Research Institute for Missions.
"At this point, it's hard to guess how it will affect the missionary movement quantitatively," Moon said. "Qualitatively, it will be an opportunity for growth in maturity. … Churches will need to think more strategically, and churches and missions will prepare better for short-term missions. Many people will maintain the same kind of enthusiasm, but what they need is wisdom and cultural sensitivity."
Park said that 20 of the South Koreans traveled to Afghanistan for a short-term trip to volunteer at a school and to provide medical aid. Three of the hostages were missionaries who had already been in Afghanistan when the group arrived.
In parts of the Middle East and Central Asia, unarmed aid volunteers are at high risk of being kidnapped or injured. They typically travel in very small groups and often with military or police escort. But this group traveled together on a conspicuous bus, without police or military escort. Furthermore, the driver was not carefully selected, since the hostages say he collaborated in the July 19 abduction.
Princeton University sociologist Robert Wuthnow told CT that most American short-term missions volunteers travel to relatively safe environments for relief work. In contrast, many South Korean churches are willing to send short-term groups to dangerous parts of the world.
"[The missionaries] were purely motivated," said Moon, "but were not realistic."
But in the Korean missions movement, some leaders are questioning the motives and purpose of churches with larger-scale missions. South Korean pastor Kim Hyung-tae told The Korea Times: "Local churches have been passionate only about the quantity increase in the number of churchgoers and missionary workers they send overseas, and big events that they hold, neglecting their original mission" of simply reaching people for Christ.
More than 100 pastors held a penitence prayer meeting after the hostages' release, and more than a dozen Christian leaders from the Korea Evangelical Fellowship, the Christian Council of Korea, and the Korean National Council of Churches issued a repentance statement, outlining mistakes the Korean church had made.
"Out of the over-enthusiasm for mission, we did put up big slogans of mission and often took up 'superior,' 'conquering,' 'exclusive,' 'one-sided,' 'displaying,' 'competitive,' attitudes of teaching and governing instead of understanding, embracing, and serving the field people," the statement said. "We deeply regret such wrongdoings and will do our best to take more humble, quiet, and both-sided attitudes and will try to deeply consider and respect the lifestyle and sentiments of the field people."
Before they left Afghanistan, the hostages apologized for something else at a press conference.
"I've had sleepless nights, thinking of what we have caused the country. I am deeply sorry," Yu Kyeong-sik said.
A Matter of State
The kidnapping didn't affect Christians only. The South Korean government's decision to negotiate directly with the Taliban became an international controversy, drawing muted criticism from Afghan and U.S. officials.
"The U.S. government certainly abides by the separation of church and state," said Scott Moreau, missions and intercultural studies professor at Wheaton College in Illinois. "To negotiate on behalf of an agency would raise all kinds of thorny issues."
Most U.S.-based missions agencies have longstanding policies on kidnappings and other security issues, Moreau said. The possibility of lawsuits is another major concern for American agencies. "That weighs on the decision of where they send people, and it's another twist on the whole thing," he said.
In the meantime, South Korea has banned its citizens from going to Afghanistan as aid workers or missionaries. Several long-term South Korean missionaries and aid workers have been forced to leave.
The Koreans had been filling much-needed vocations and their presence will be sorely missed, said Rob Werner, a Christian worker in Afghanistan.
Still, the Korean missionaries are not the only ones who have faced danger in the area, Werner said. All foreigners are re-evaluating their presence and lifestyle, he said, especially as Afghans have been kidnapped or murdered for their association with foreigners.
And it may get worse. After the hostages' release, Taliban spokesman Qari Yousef Ahmadi told the Associated Press that the group plans to abduct more foreigners. "We will do the same thing with the other allies in Afghanistan, because we found this way to be successful," he said. In late September, four Red Cross personnel were kidnapped by bandits on their way to secure the release of two Western hostages.
Werner says, "I don't know of anybody who has left because of [the kidnapping threats], but perhaps it will discourage people from coming. You can't remain here very long without coming to a sense of abandonment to God's sovereignty and his promises of protection."
Historically, danger does not stop Christian enthusiasm for ministry, said Michael Pocock, department chair of world missions and intercultural studies at Dallas Theological Seminary.
"Suffering is a means to the end of establishing the credibility of what you're preaching," Pocock said. "What happened [in Afghanistan] is not going to stop Christians from sending missionaries to difficult places, but it introduces an element of reality."
Sarah Pulliam is a CT news reporter.
Related Elsewhere:
Our full-coverage section on Korean missions includes an interview with Park Eun-jo and
Missions Isn't Safe | Let's not learn the wrong lessons from the South Korean kidnappings. (November 7, 2007)
The Pulse: Short-Term Troubles | Lessons from the South Korean kidnappings in Afghanistan. (November 7, 2007)
Costly Commitment | In wake of abductions, Korean Christians take heavy criticism. (August 13, 2007)
South Korean Politicians Blame U.S. for Taliban Hostages | Korean officials seek direct negotiations with kidnappers. (August 3, 2007)
After Taliban Kills Two Hostages, South Korea Pleads for Compromise | As another deadline passes, Taliban abductors make threats and Afghanistan warns of military action. (August 2, 2007)
Weblog has links to more news in the aftermath of the hostage crisis.
Have something to add about this? See something we missed? Share your feedback here.
Our digital archives are a work in progress. Let us know if corrections need to be made.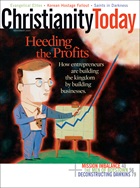 This article is from the November 2007 issue.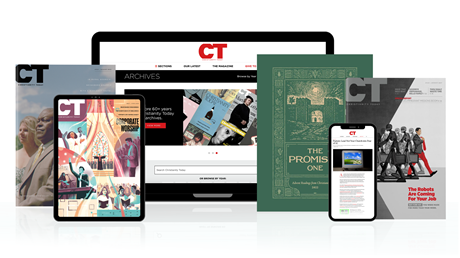 Subscribe to Christianity Today and get access to this article plus 65+ years of archives.
Home delivery of CT magazine
Complete access to articles on ChristianityToday.com
Over 120 years of magazine archives plus full access to all of CT's online archives
Subscribe Now
In the Aftermath of a Kidnapping
In the Aftermath of a Kidnapping