God had performed miracles for Scott and Donna Lehrer before they began looking for a farm to buy. When their marriage was in crisis, each one had decided, separately, to attend church. They became Christians the same Sunday morning at different congregations.
Over the next couple of years, as their marriage grew stronger, they decided to homeschool their children. Scott faced a difficult work environment as an executive, so they looked to move out of the suburbs. But Scott was skeptical when his wife said that she felt God wanted the family to raise sheep. "Excuse me," Scott replied. "I can't even stand to mow my own yard. What makes you think I'm going to start doing things like that?"
The family took a Sunday drive through Big Rock, Illinois, just a few miles west of their Aurora home in Chicago's sprawling suburbs. They began attending church in Big Rock and let it be known that they were looking to buy a farm.
Soon their pastor put the Lehrers in touch with a family that needed to sell a small plot of land. It was perfect for suburbanites who had never farmed before. It seemed like a miraculous start. Scott continued to commute to work in the suburbs, while the couple began experimenting on their ten acres.
Today, Lamb of God farm supplies about 40 families every week of the summer with fresh fruits and vegetables, and sells produce at farmers' markets around Chicago. Wool from their sheep is sold at a nearby knitting store, owned by their daughter.
During a CT editor's visit, Scott bends and grabs a handful of compost. "Smell that," he says, lifting to his nose a mixture of sheep manure and hay. "That'll make some good fertilizer."
It would take a miracle to get him to suit up again for a corporate boardroom, Scott says. "[Farming] is the most satisfying work I've ever done. It's because God's got his hand in it. There's something very elemental about tending this piece of his creation." Like the small but growing number of other Christian families across the U.S. who've left the suburbs to become farmers, the Lehrers now feel closer to God and closer to their family.
Called Christian agrarians, these families are tapping into broader cultural trends: interest in organic and locally produced food, back-to-the-land movements, and conservation and environmental concerns. They are resisting other trends: large-scale conventional agriculture, population flight from rural communities, and fragmented suburban life. Agrarians like the Lehrers also hold faith-fueled convictions that rural life is more wholesome, that families are healthier when they work alongside each other, and that being stewards of creation means both caring for the environment and cultivating it for human benefit.
From hippies to homeschoolers
Joel Salatin is a kind of elder statesman of this small movement. He's been working Polyface Farm in Virginia since he was a kid, and he has made a living at it since graduating from college. Though it would be fair to call him an evangelical and an environmentalist, Salatin fights labels. He calls himself a "Christian libertarian environmentalist capitalist." He complains that evangelicals have been inconsistent. "We look at the liberal, who wants to abort babies and hug trees. We say, 'What is it with you?' " he says. "Well they look at you and me and say, 'What is this about you pro-lifers who want to genetically engineer food and eradicate everything?' "
Neither liberals nor traditional evangelicals are flocking to the countryside, but another group is, says Salatin. "Thirty years ago, 80 percent of all visitors to our farm were hippie, cosmic-worshipping, nirvana earth muffins," he says in his typical rambling manner. "Today, 80 percent are Christian homeschoolers."
"Once you opt out of the conventional paradigm [of public schooling] and find it satisfying, then you begin searching for other paradigms to opt out of," Salatin says. Like the Lehrers, families that homeschool often start looking for ways for fathers to leave their office jobs. "How do I leave my Dilbert cubicle at the end of an expressway," Salatin says, "and instead invest in my family, my kids, my community?"
Salatin says some homeschooling families not only visit but also choose to farm, because it's a business the entire family participates in and is sustainable for generations. "In our culture today, we've got this mentality that you send your kids off to school to get a good enough education, to get a good enough diploma, to get a good enough job, to pay well enough to work a thousand miles away from home, to accumulate enough money so they can put you in a nursing home when you get old. What I'm looking for is for my grandkids to argue over who gets to spend the day with grandpa."
Rural flight
Salatin is getting his wish, something rare among farmers. For decades, farmers have been moving off their land as it takes larger and larger operations to remain profitable. The trend has left rural communities in crisis. For every seven farms that shut down, says Gary Holthaus, author of From the Farm to the Table, the rule of thumb is that one business in town closes.
"It's not a sad thing that just farms are going out of business," says Holthaus. "It's a sad thing that small towns in rural America are going out of business." In Big Rock, where the Lehrers live, they may be the only family to have begun farming in years. Half of the downtown shops are closed.
Advanced machinery, technologically developed seed, petroleum-based fertilizers, pesticides, and herbicides are all required on the modern farm, and all are expensive. Traditionally, low commodities prices mean farmers have to till more land to remain profitable. Michael Mangis, professor and director of the Center for Rural Psychology at Wheaton College, says most farming families need jobs off the farm to stay afloat. "They support their family off their jobs," he says. "They keep farming because it's a value of theirs. It's something they believe in."
As rural businesses close, as children leave for jobs in the city, and as fewer resources are directed to rural areas, social problems run rampant. "It used to be urban areas had the highest crime rates, drug-use rates, alcoholism rates, and suicide rates, especially among young people," says Mangis. "Now that's all reversed. Rural rates are higher." Today, Mangis says, rural towns are either being depopulated or are becoming suburbs.
"A significant portion of people who are into organics and agrarianism are basically contemporary hippies," says Mangis. "This is not the kind of people that rural areas are going to welcome." But Christian agrarians reinvigorate rural communities with their traditional approach to agriculture and their entrepreneurial businesses.
Mangis has high hopes for Christians who buy farmland. "Evangelical Christians give a biblical basis for why they're doing what they're doing. I think most rural communities are going to be a lot more open to a Christian family starting a farm and saying we want community, we want a better place for our family, we want better stewardship of the earth because God commanded it. That people can buy."
Expressing 'chickenness'
Every year on his 550-acre farm, 450 acres of which is wooded, Joel Salatin produces 40,000 pounds of beef, 30,000 pounds of pork, 10,000 broiler chickens, 1,200 turkeys, 1,000 rabbits, and 35,000 dozen eggs. In The Omnivore's Dilemma, Michael Pollan says the land, despite being used so intensely, "will be in no way diminished by the process—in fact it will be the better for it."
That's partly because Salatin's methods are vastly different from those of most contemporary farmers. In contrast to industrially produced chickens that can't leave their cages, that need to have their beaks cut off so they don't peck at each other, and that are ridden with disease, Salatin allows his chickens to poke freely around his pasture.
Salatin says he is just copying creation. "We use God's design and take it as a template," he says. "Our overriding question is not how do we grow the chicks bigger and faster and cheaper. The goal that we have is how do we … create a habitat that allows the chicken to fully express her 'chickenness.' "
Every day, Salatin moves his cows to a fresh spot of grass. The cows eat all day. At night, Salatin moves them to another spot. He then moves his chickens to where the cows were. The chickens eat the bugs and larvae growing in the cowpats. This "sanitation crew" cleans up after his cows. "Just like in nature, birds always follow herbivores, like the egret on the rhino's nose," he explains. Chickens' droppings, combined with cows', fertilize the grass, which in two weeks will have regrown enough to be ready for the cows again.
Symbiotic relationships are at work all over Salatin's farm. Without fertilizer, without hormones, and without cows and chickens forced into industrial factories, Salatin produces a healthy amount of food—and it is healthy food, too, for which customers come directly to him and pay top dollar. "What is it worth to have chicken that reduces your cholesterol instead of increasing it?" Salatin says. "We've had our chickens tested. They're 25 times cleaner than what's in the supermarket."
"If you raise these animals the way God intended," says Mike Hansen, a farmer in Wisconsin, "you get healthy meat."
The bottom line
Hansen can sell organic chickens directly to consumers and charge less than the supermarket. And he receives more money per chicken than if he sold to a wholesaler. Agrarian families like the Hansens are banding together to sell directly to customers through community-supported agriculture programs. "We've now got nine farms working together, trying to create a model for alternative agriculture that's sustainable," he says. "We've doubled in sales every year."
It's a lot of work to be a full-time farmer and grocer, but Hansen says the payoff goes far beyond profits. A Christian homeschooling family is one of his regular customers. When one of the children became ill, he says, a doctor recommended eating organic food. "They're a relatively poor family," Hansen says. Another family buys his beef, but doesn't need the hamburger. So Hansen sat down with the families and arranged a financial deal. "I do this for our customers all the time," Hansen says. "I do God's work every day."
Donna Lehrer is "tickled pink" when customers ask about Lamb of God Farm. Many young families receive their regular shipments of fruits and vegetables during the summer. "I really feel I have a mentoring role," Donna says. "We do canning classes and processing food. That's what farm families used to do. They'd shuck corn; they'd have a party."
The Lehrers have extended their farm family through their knitting business. The wool from their sheep goes to Esther's Place Fibers, the shop started by the Lehrers' daughter, Natasha. She teaches knitting classes, sells yarn, and demonstrates traditional knitting techniques. It's part of Donna's dream to revive Illinois's sheep industry. Esther's Place purchases as much local wool as they can, and Donna works hard to share her knowledge and strategies with the state's other shepherds.
The Lehrers view their customers as their mission field. Scott points out the growing interest in organic produce. "There are so many people from all walks of life being drawn to healthier foods," Scott says. "It gives us an opportunity to talk about what Christ has done in our lives."
Rob Moll is a CT associate editor.
Related Elsewhere:
Esther's Place and Lamb of God Farm offer classes.
Lamb of God farm is part of FamilyFarmed.org.
A number of Christian agrarians blog at The Deliberate Agrarian, Homesteader Life, A Process Driven Life, An Emergent Agrarian, Acres of Hope, Ante Family Agrarians, Date-Dabitur, First Farmer Institute, Tabletop Homestead, and more.
Eric Miller wrote for Christianity Today about Christian Agrarians and Wendell Berry's vision.
Have something to add about this? See something we missed? Share your feedback here.
Our digital archives are a work in progress. Let us know if corrections need to be made.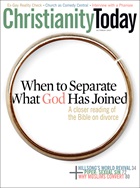 This article is from the October 2007 issue.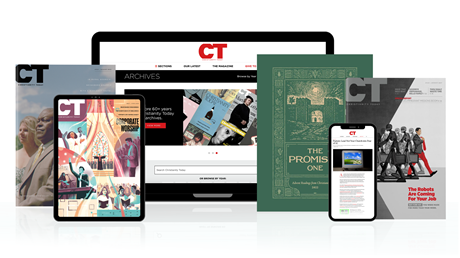 Subscribe to Christianity Today and get access to this article plus 65+ years of archives.
Home delivery of CT magazine
Complete access to articles on ChristianityToday.com
Over 120 years of magazine archives plus full access to all of CT's online archives
Subscribe Now
The Good Shepherds
The Good Shepherds