When we "market," we try to make a larger audience aware of the value of exchanging a good or service. We assume both parties will benefit from the transaction. Marketing is a wonderful thing. I like to hear pitches about products I might use. I like the fact that my publishers pitch my books to a larger public. Thank God for marketing!
But there's a reason Jesus said "You shall be my witnesses," and not "You shall be my marketers."
Almost no one in America could fail to recognize that marketing—both its language and culture—has become an epidemic. And that, more unfortunately, it has become a significant means of "promoting" the church and the gospel in American Christianity, with billboards, soundbites, slogans, and come-ons. The language and practice of marketing so saturates the Christian world, it is difficult to remember a time when it was not so fashionable.
In Jesus' day, marketing was not the rage, but still it was something Jesus prohibited on many occasions. Take his dramatic healing of a leper, after which he sternly commanded him, "See that you say nothing to anyone!" (Mark 1:44). Scholars call this repeated behavior "the messianic secret," and many preachers imagine that Jesus had mostly pragmatic concerns in mind: If word of his power spread, he not only would have been flocked by crowds, but he would also have been prematurely crucified by the authorities.
Maybe. But I wonder if soft-peddling the Good News is intrinsic to the message. Jesus spoke in parables, he said, not to reveal the Good News but to hide it: "For those outside everything is in parables, so that they may indeed see but not perceive, and may indeed hear but not understand" (Mark 4:11). Elsewhere, he specifically tells his disciples ...
1
SoulWork
In "SoulWork," Mark Galli brings news, Christian theology, and spiritual direction together to explore what it means to be formed spiritually in the image of Jesus Christ.
Mark Galli is former editor in chief of Christianity Today and author, most recently, of Karl Barth: An Introductory Biography for Evangelicals.
Previous SoulWork Columns: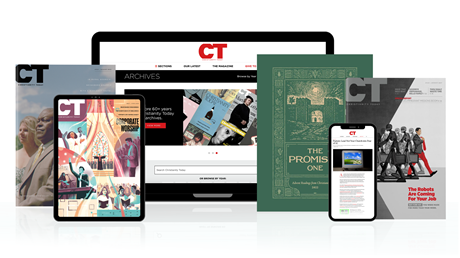 Subscribe to Christianity Today and get access to this article plus 65+ years of archives.
Home delivery of CT magazine
Complete access to articles on ChristianityToday.com
Over 120 years of magazine archives plus full access to all of CT's online archives
Subscribe Now
Do I Have a Witness?
Do I Have a Witness?