Gaza Baptist Church used to draw hundreds of Palestinian worshipers to its two Sunday services. But on a recent Sunday in January, less than 10 people risked attending the only evangelical church in the 25-mile coastal strip.
Palestinian evangelicals, a group of hundreds living among 1.5 million Muslims, have been fleeing the Gaza Strip for the West Bank in response to increased violence and threats from Islamic extremists. In October, Rami Ayyad, the 29-year-old manager of Gaza's only Christian bookstore, was kidnapped and murdered. Then on February 15, a group of 14 masked gunmen forcibly entered the ymca offices and set off a bomb in the library, burning thousands of books.
"In Gaza, when you say, 'The Lord is my shepherd,' you have to mean it literally," said Hanna Massad, displaced pastor of the Baptist church. "The Lord is the only one who can protect you." Massad left Gaza in November for personal safety; eight families in his church fled with him.
Life for Gazan Christians became more difficult when Hamas seized control of the 140-square-mile territory in June. Conditions have also worsened due to Israel's security efforts, which have constricted the incoming flow of food, electricity, and fuel. Israel tightened security in response to ongoing Hamas rocket attacks and the first suicide bombing in Israel in three years.
"This is one of the toughest times we have seen," said Massad. His church has been seized twice by police forces and suffered a collapsed roof six times from Israeli missile strikes.
Severe economic hardship has been accompanied by increased threats from extremists since Hamas installed Shari'ah law in Gaza. Massad said his church members fear gathering in groups. Many believers no longer wear crosses, and some women now cover their heads in public as Muslim women do.
"Christians in Gaza are Gazans: locals who suffer like other locals," said Labib Madanat, head of the Palestinian Bible Society, who visited the territory on February 8 to encourage Christians who remain. He found little electricity or running water and soaring prices for food. Christians were among the hundreds of thousands of Gazans who crossed into Egypt to obtain needed supplies after militants destroyed a barrier separating Gaza and Egypt in late January.
Madanat also said hundreds of Christians had left Gaza for the West Bank before Israel shut down almost all travel into and out of the coastal strip. The Baptist church tried to get Ayyad's pregnant widow, Pauline, out of Gaza so she could undergo a needed cesarean section away from the threat of electrical blackouts, but failed to do so before she delivered a baby girl on February 4. "She named her Sama, which means heaven," said Massad, "because Rami is in heaven."
Both the Baptist church and the Bible Society have halted ministry efforts in Gaza. Women's groups have begged Madanat to resume the Bible Society's education and income-generating programs. Yet Madanat said Gazan evangelicals are afraid to do outreach in the wake of Ayyad's murder.
"We know the commandment of Jesus to love, forgive, bless, and pray for your enemy, but many of us are stuck in our emotions, unable to break loose," said Madanat. "Yet I believe such cries from within Gaza will do the job in us. Their cry for our service and love will eventually break the fear and anger."
Some observers question whether Christianity in Gaza has a future, but Massad said his church will remain. "My heart is in Gaza," said Massad. "If we are in God's will, even if we are in the worst place like Gaza, we are in the best place to be."
Related Elsewhere:
Liveblog has news and commentary on recent events in the Middle East.
Christianity Today's coverage of the Middle East's traditional Christian communities includes:
The Middle East's Faithful Are Breathing Fine | A response to David Aikman. (January 17, 2008)
Is Life Worth Living Before Death? | Dwelling in the Holy Land has become a curse for many of its inhabitants. (January 1, 2008)
Suffocating the Faithful | Will the last Mideast church leader be sure to turn off the lights? (December 17, 2007)
What Iraq's Christians Need | Two strategies to build up the church in the war-weary nation. A Christianity Today editorial. (January 22, 2007)
Fleeing Nineveh | Threatened by persistent violence, Assyrian Christians in Iraq want to govern themselves. (December, 18, 2006)
Daring to Dream Again | Chaldean Christians connect with other believers. (August 1, 2003)
Reflections from a Messianic Jew in Israel | When questions are too hard to answer, we must still be about our Father's business. (August 31, 2006)
The Christian Message in Lebanon | Journalist Rami Khouri on how the church can foster peace in a troubled region. (August 24, 2007)
A Precarious Calm | A year after the July 2006 war, Lebanon's Christians face a murky future. (June 25, 2007)
The Colors of Lebanon | What would real peace mean? (February 7, 2007)
The 'Jesus Manifesto' for Lebanon | Rebuilding the soul of a shattered nation on the brink of civil war. (February 7, 2007)
Orthodox Unity … | Autonomous Orthodoxy isn't an oxymoron. It's the fulfillment of a different kind of American dream. (July 1, 2004)
Q&A: Karekin II | The leader of the Armenian Apostolic Church, Karekin II visited the U.S. in October to support a resolution condemning Turkey's 1915-1917 Armenian genocide. (November 26, 2007)
Death Watch | One of the world's earliest Christian cultures totters on the edge of extinction. (January 1, 2003)
Have something to add about this? See something we missed? Share your feedback here.
Our digital archives are a work in progress. Let us know if corrections need to be made.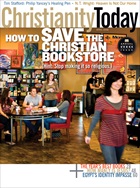 This article is from the April 2008 issue.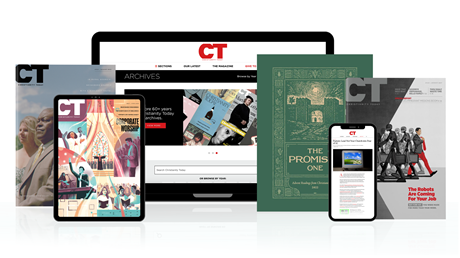 Annual & Monthly subscriptions available.
Print & Digital Issues of CT magazine
Complete access to every article on ChristianityToday.com
Unlimited access to 65+ years of CT's online archives
Member-only special issues
Subscribe
'My Heart Is in Gaza'
'My Heart Is in Gaza'