Richard Cizik resigned today as vice president for governmental affairs of the National Association of Evangelicals after he told National Public Radio that he is shifting his views on same-sex unions. Leith Anderson, president of the National Association of Evangelicals, explained the turn of events to Christianity Today.
Was Cizik asked to resign?
There was a discussion and a consensus that his credibility as spokesperson for the NAE was irreparably compromised. It was out of reporting that discussion to Richard Cizik that he and I discussed together and mutually concluded that his resignation was appropriate.
What exactly in NPR's Fresh Air interview caused concern?
His role as a spokesperson is to advocate for NAE's values and positions, and that did not appropriately come through in what he said or the way he said it, and it was on several fronts.
Cizik said in the interview, "I'm shifting, I have to admit. In other words, I would willingly say that I believe in civil unions. I don't officially support redefining marriage from its traditional definition, I don't think." Is that the part that caused concern?
What you're asking for is specifics, and I don't think that our discussion was primarily parsing words. It was whether or not he in this interview adequately was a representative for NAE and our constituency, and the conclusion was that he was not. The NAE's position on gay marriage is not shifting. And we are not advocates for civil unions, although many evangelicals recognize the reality that civil unions have become law in many states. But we're not advocating for them.
Most of the interview was about the environment.
It was not the part about the environment. As far as the environment is concerned, NAE, in its "For the ...
1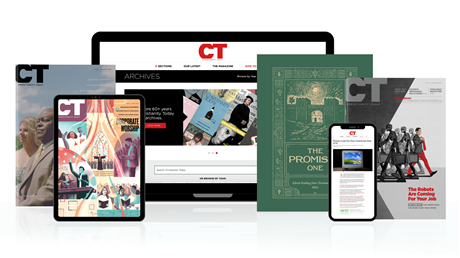 Find hope and historical insight. For a limited time, explore 60+ years of CT archives for free!
Daily devotions from Timothy Dalrymple during this pandemic.
Hundreds of theology and spiritual formation classics from Philip Yancey, Elisabeth Elliot, John Stott, and more.
Home delivery of new issues in print with access to all past issues online.
Join now and get print issues access to archive PDFs.
Interview: NAE President Leith Anderson on Richard Cizik's Resignation
Interview: NAE President Leith Anderson on Richard ...